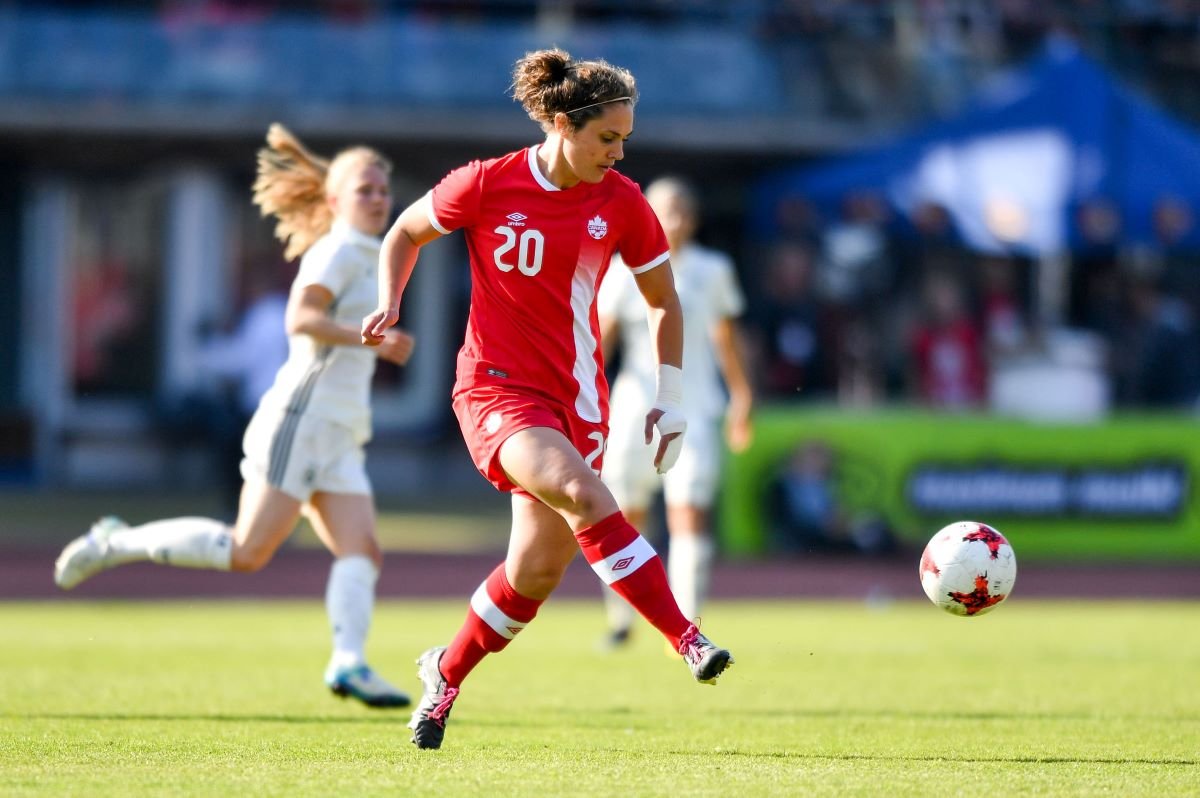 Fresh from touching down in Spain, where she has joined Primera Iberdrola outfit Valencia CF, Canada defender Shannon Woeller caught up with She Kicks' reporter Nick Aitken.
On the agenda included her sporting DNA, Olympic disappointment, country-hopping and what she hopes to bring to new club Los Ches.
(Interview available in Spanish here)
She Kicks: You come from a sporting background, with your great grandfather Beattie Ramsay an ice-hockey legend, while you played a host of sports as a kid – including football, basketball, baseball, cross-country and skiing. How and when did you decide to focus on football?
Shannon Woeller: I loved all sports growing up. I remember deciding, when I was four years old watching the Olympics, that I wanted to be an athlete. For a few years I wanted to be an ice-hockey player, like most Canadian kids do, but the 2002 FIFA U-19 Women's World Cup was held in Canada when I was 12. It was the first time I really saw elite women's football in person, and from that moment on I knew that was what I wanted to do and where I wanted to go. That group of girls was so inspiring, they finished second and they really changed women's football in Canada forever. I ended up getting the chance to play with several of them many years later and that was something special for me.
SK: You enjoyed U-20 success at CONCACAF level with Canada in 2008, appearing at that year's U-20 WWC, and by the following year had broken into the senior squad – aged just 19. How did you handle the step up from U-20 to senior international competition? How important is the support of your team-mates in those circumstances?
SW: It's a big change for sure. I think I was able to transition in with the mindset that I had nothing to lose, and to see it as a chance to learn and grow. My biggest goal at that point was to keep things simple and not try and do too much. I wanted to make consistently safe, good decisions and then build on slowly from there – and I guess it worked. In a way, that is still how I build my game in a new environment. There were a lot of good team-mates and people on the squad and there still are in the Canadian set-up. They've always been a welcoming group, who demand high standards from youngsters but also accept them, so that was very helpful for sure.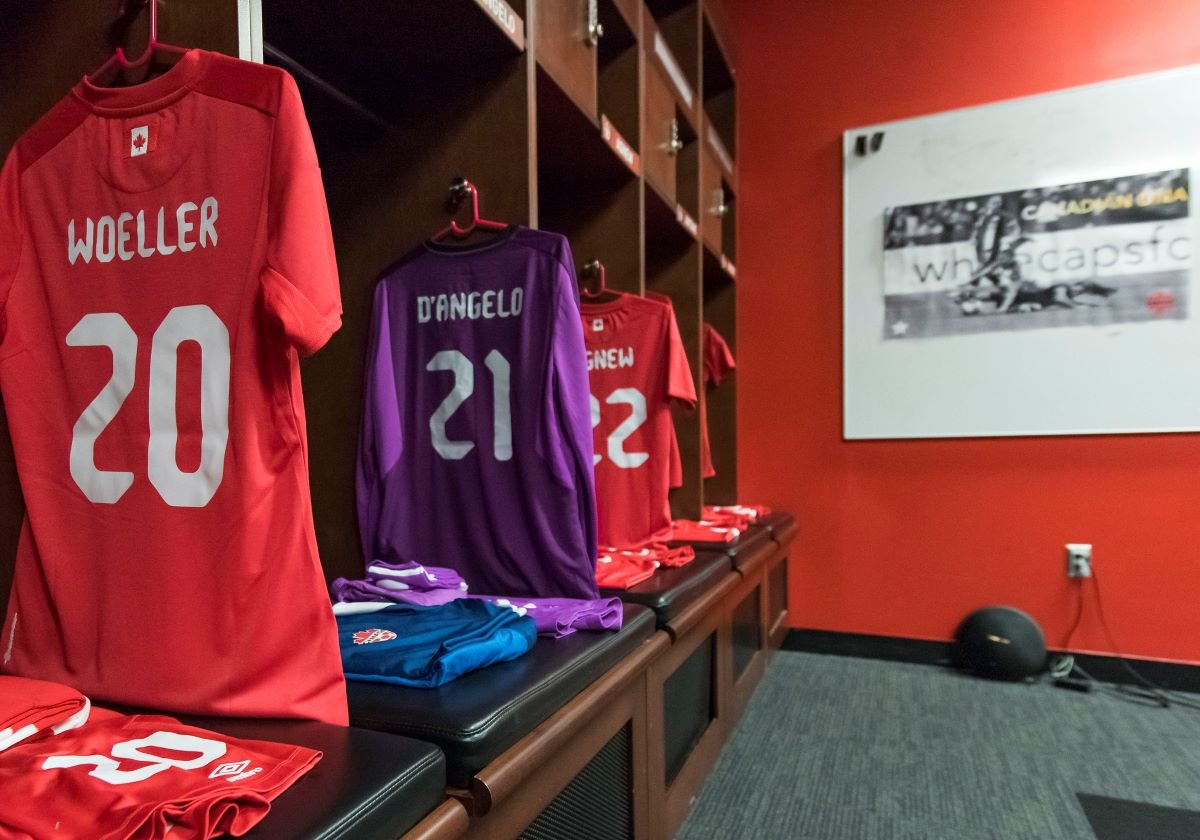 SK: Despite playing a full part in helping Canada qualify for the London 2012 Olympics, and being involved in that year's Cyprus Cup, you were not included in the squad for the Games. Did the coaching staff explain the reasoning behind the decision (and your subsequent lengthy absence from the squad) and how were you able to move on from that disappointment?
SW: That period was the toughest of my career. I was heartbroken missing out on the Olympics, especially after feeling so much a part of the journey to get the team there. It was really difficult to lose a lifelong dream, at the last moment, and to be honest it took me years to move on from that. I wanted another chance to prove myself and I was really frustrated about not receiving it. It wasn't until three years later when I had this sort of epiphany moment, where I realised that I still had the chance to play the game I loved and I was so ridiculously lucky to get to play sport for a living.
I realised that, to be frustrated at something which I really had no control over, was a waste of my energies, so letting go and moving forward really helped me fall in love with the game again. When I was called back into the squad in 2017 I was pretty shocked, I really had not expected that chance again. The coach told me that I had proved him wrong, and I guess things sort of came full circle in a way. The whole journey gave me entirely new appreciation for the chance to represent Canada and I try to hold on to that every time.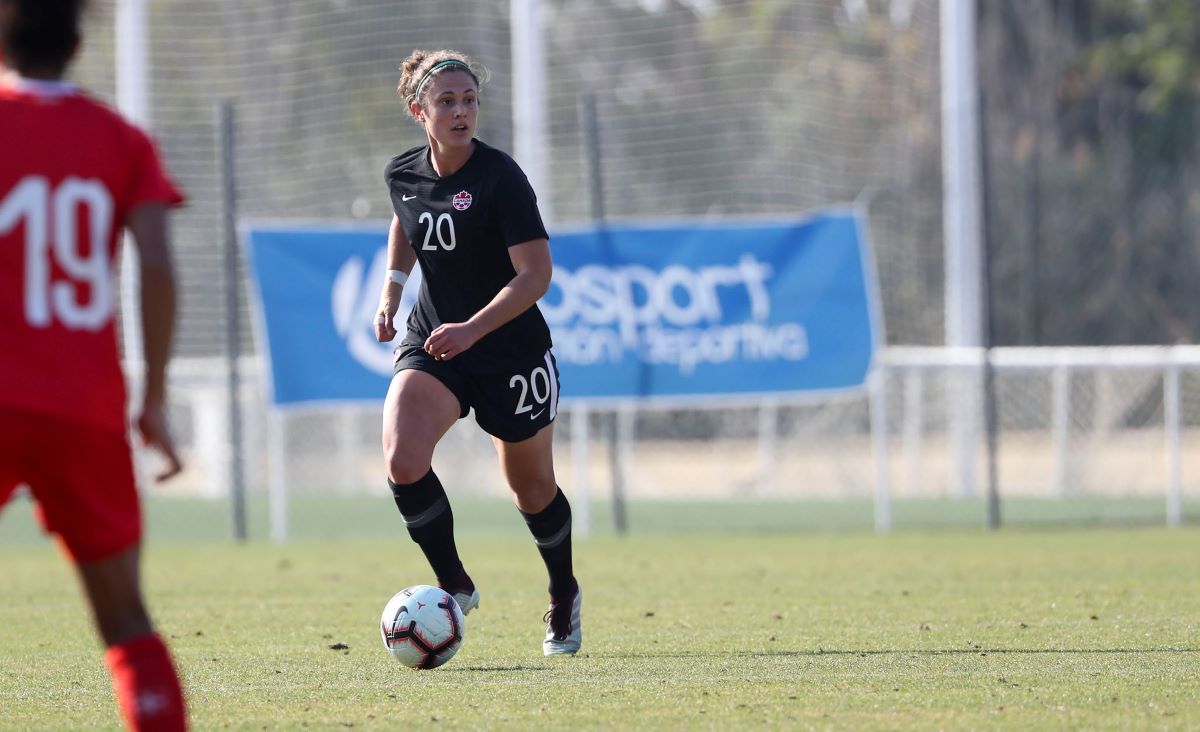 SK: You've played club football in Canada, the USA, Norway, Iceland, Germany, Sweden and now Spain. Do you think that experiencing different cultures and playing styles has made you a more complete player? Will the Spanish league's technical demands offer a different challenge to the more physical Northern European competitions?
SW: Absolutely. I think every country has its own style and presents new challenges to adjust to. I definitely feel like I have learned new things everywhere that I have played, and to be able to be challenged and grow in different ways at each stop has helped me add different elements to my game.The Spanish style of football is really impressive, I'm excited for the new challenge that it is going to bring and hopefully it will help me add another dimension to my game.
SK: There have been a lot of ins and outs already this summer at Valencia, so the fans will be keen to know more about the players defending their club's colours in 20/21. What kind of a player would you define yourself as and what are you hoping to achieve with Los Ches?
SW: I like to think I am a smart player, who is calm, consistent and works hard. I think I read the game well defensively and my positioning is a strength, so I'm able to manage the spaces and help organize the team's shape. On the ball I like to make simple, quick decisions and keep the play moving forward.
Valencia are a great club with a proud history and I want to be a part of building something special here, moving forward over the coming years and competing with the best in this league. It's an honour to get the opportunity to represent a club like this and be a part of taking it in a new direction.
Interview provided by @sisusportsmanagement. Nurturing and supporting talent – on and off the field.
Jorge Vilda: "If we qualify, the chance to play the WEURO in England is really exciting!"