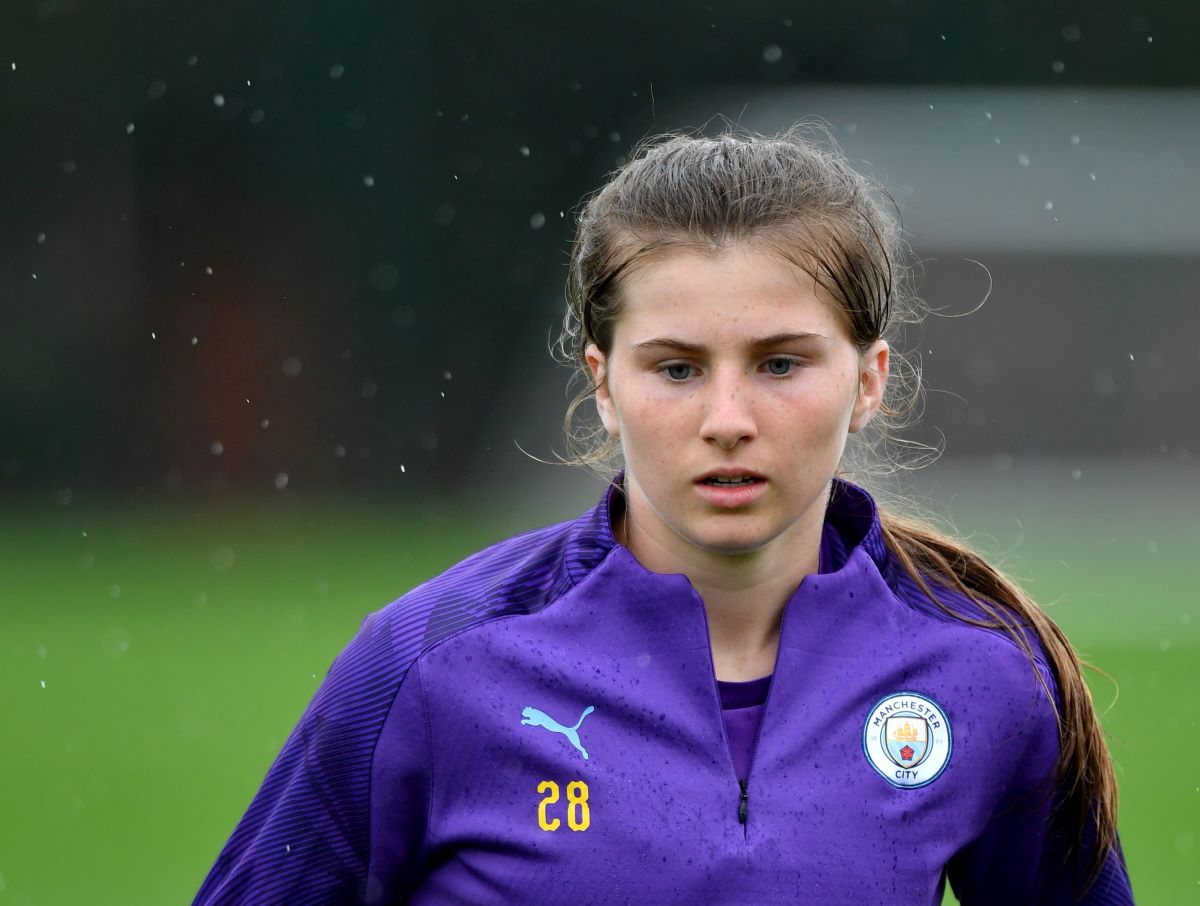 Bristol City Women have signed midfielder Emma Bissell following her departure from Manchester City.
The 18-year-old spent four years at Manchester City, progessing through their Regional Talent Centre programme to make the double-winning first team squad from the 2018/19 campaign.
"I'm really excited to kickstart a new challenge in my career at Bristol City Women," Bissell told bcfc.co.uk.
"Having spoken to Tanya [Oxtoby] she was clear the direction she wants to take the club and I want to be a part of that journey and push myself against the best teams and players in the world.
"I feel I can contribute to the group in making the difference on the pitch and I'm looking forward to the start of the season."
"It's brilliant to welcome Emma to Bristol City ahead of the new Barclays FAWSL season," said manager Oxtoby.
"Emma is another young, talented English player who can add real quality to our squad as we build up to the beginning of the season.
"Given the long-term injury to Megan Wynne, Emma provides us with a great replacement and gives us good depth to our wide channel options."