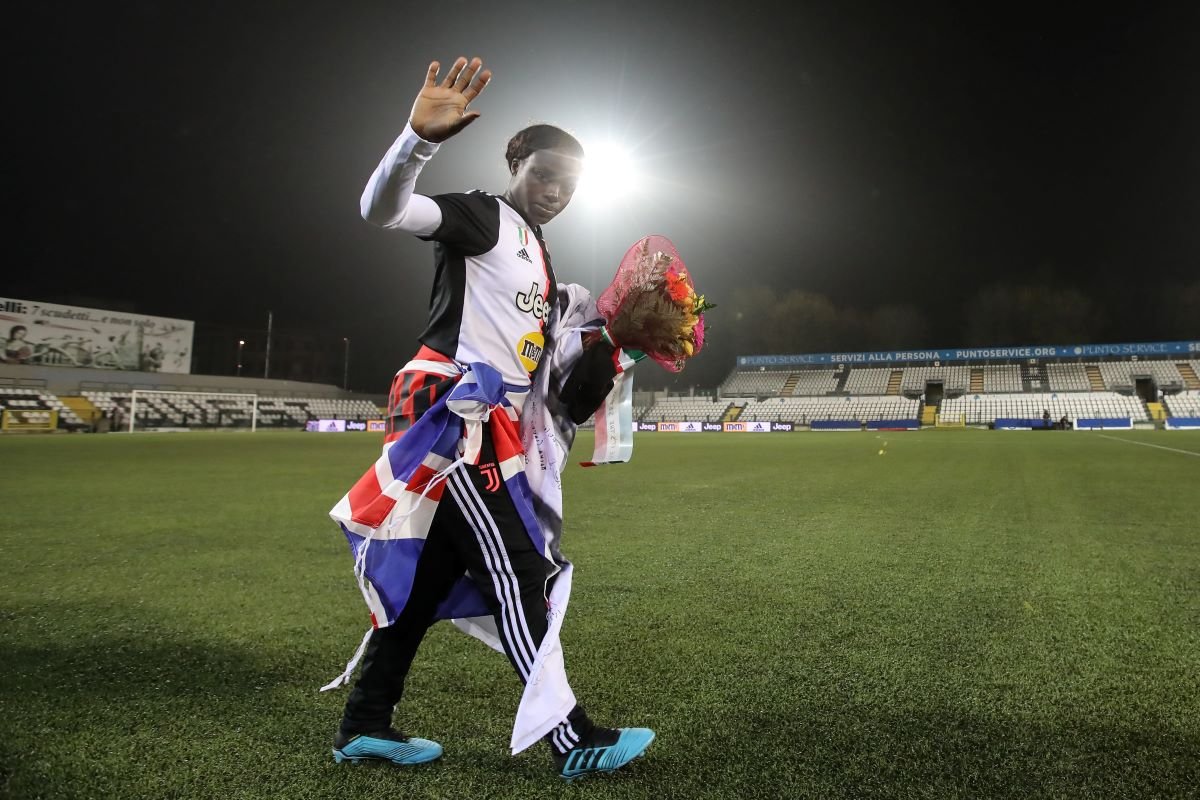 England Women's centurion and FA WSL legend Eni Aluko has announced her retirement from professional football.
Aluko won 102 caps and scored 33 for the Lionesses across an eleven year spell with the England team, after making her debut in 2005.
She also lifted the Women's FA Cup on four occasions in 2005, 2012, 2015 and 2018, along with three FA WSL titles in 2015, 2017 and 2018 to become one of England's most decorated female players.
The striker represented her country in six major tournaments, after making her senior debut as a teenager in the EURO 2005 Finals on home soil.
She went on to feature at the 2007, 2011 and 2015 Women's World Cup Finals, helping England to a third-place finish in Canada 2015, as well as EURO Final appearances in 2009 when England were runners-up and in 2013.
And she was also a regular on the domestic scene, after breaking through with her hometown club Birmingham City before going on to enjoy spells with the likes of Charlton Athletic, Chelsea twice and a return to Birmingham.
More recently she enjoyed a season playing for Juventus in Italy, a second experience of football overseas after a two-year spell in the USA with St. Louis Athletica, Atlanta Beat and Sky Blue FC.
"I very much feel like I'm ending on a high, with a sense that there's not much more I can do in the game," Aluko told thefa.com, following her announcement.
"There is nothing that could motivate me to keep playing for another two or three years aside from a love of the game, which is something I can express through other avenues.
"I spoke a lot to Karen Carney and Claire Rafferty, two mates and former England internationals who retired at the end of last season. I asked them when they knew the time was right for them to hang up their boots and they both said they knew about six months before, which has also been my experience. I think when you know, you know. You get the feeling that it's enough."