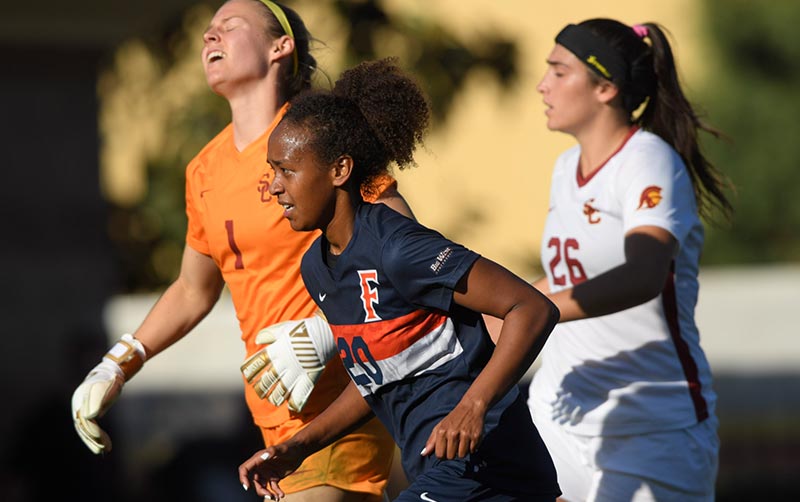 London City Lionesses have signed forward Atlanta Primus, a former England youth international, from California State University.
While at university in Fullerton, Primus was named in the Big West Regional team, was the programme all-time assist leader in 2019, as well as being team captain and MVP.
The London-born daughter of former professional Linvoy Primus, was with Chelsea before leaving to study in the States,
"I'm very excited and thankful for this new opportunity. With my U.S college career complete I'm looking forward to growing and developing here at this ambitious club. I'm excited for this season and helping the team push towards our goals," Atlanta told londoncitylionesses.com.
London City Head Coach Lisa Fallon said: "Atlanta is a powerful, creative forward player and brings a different dimension to our attacking options. She's been in with us for a few weeks now and has settled superbly in the group.
"She's a dynamic player and is a really exciting addition to our squad. Atlanta absolutely loves the game and comes from a great football family. We know there is a big future ahead of her and we're looking forward to seeing her shine."
Shauna Vassell steps up to the Championship with Charlton Women