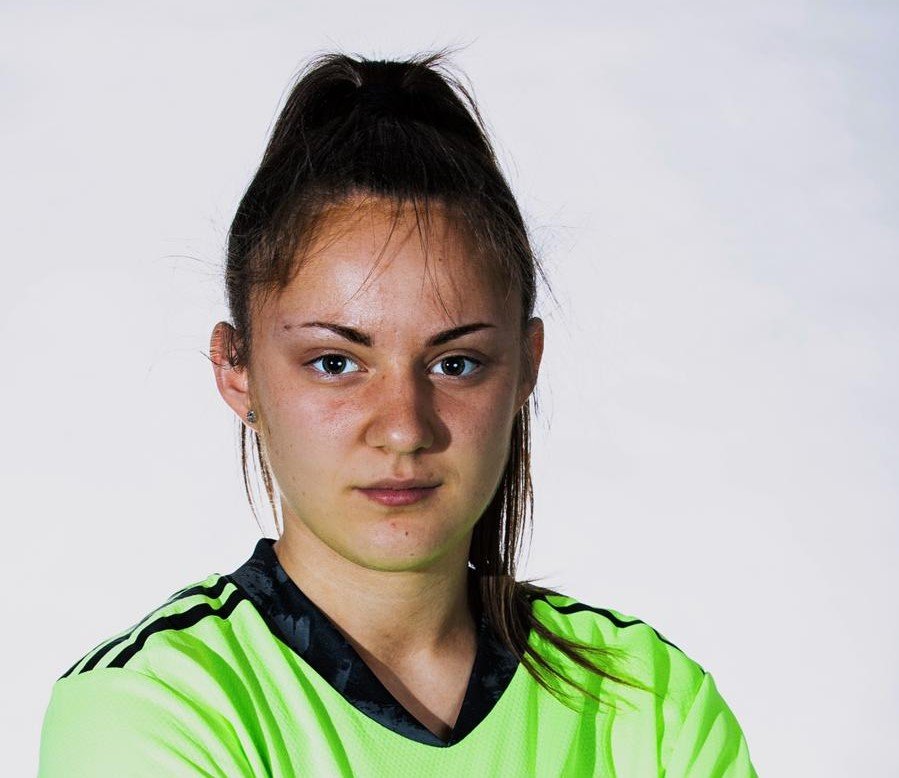 Elen Valentine – like the rest of Wales – was glued to the television as Gemma Grainger's girls secured their place in the World Cup play-off.
Wales will face Bosnia-Herzegovina in the first round on Thursday 6 October – for the chance to take on Switzerland and book a flight to Australia and New Zealand next summer.
And the Under-19 goalkeeper can't wait until she's playing on the biggest stages of all as well.
Valentine said of Wales making the playoffs: "It was history. It just allows that pathway for the rest of the girls to come through, just having that chance to qualify for a major tournament.
"It's going to be really good for the country and just get everyone on board because obviously England have had such a good summer. Now in Wales we want to repeat that."
She'll have a busy season ahead of her as one of the first female football scholars in a joint venture between Aberystwyth Town and Aberystwyth University – representing the Seasiders in the Adran Premier and the university in BUCS competitions.
"It's going to be a game Wednesday, training on Tuesday and Thursday, a game on Sunday, and then training with the performance squad for Wales as well every other week," she added.
It's the first step in what she hopes will be a professional career.
Valentine continued: "I want to sign a professional contract in the next couple of years, and get loads of games under my belt, and loads of experience. You can only play academy football for so long as a goalkeeper. You need to get out there and expose yourself to women's football. So this is just perfect – the Adran Premier is a good league and I'll be playing against the top teams, against experienced players who are stronger, who shoot harder."
The teenager – who'll be studying sport science at university – admires the woman currently wearing the gloves for Wales, Laura O'Sullivan of Cardiff City Ladies.
"She's such a nice person off the pitch as well as just being class on the pitch!" says Valentine – who also loves to watch Liverpool men's keeper Alisson as well as England shot-stoppers Mary Earps and Carly Telford. "She comes for everything!"
Aberystwyth Town will play Pontypridd United for their first home fixture of this season's Adran Premier campaign this weekend, on Sunday 18 September, kick-off 2pm at Park Avenue, Aberystwyth. Admission is free for everyone – with the collection of voluntary donations to Bronglais Hospital chemotherapy ward.