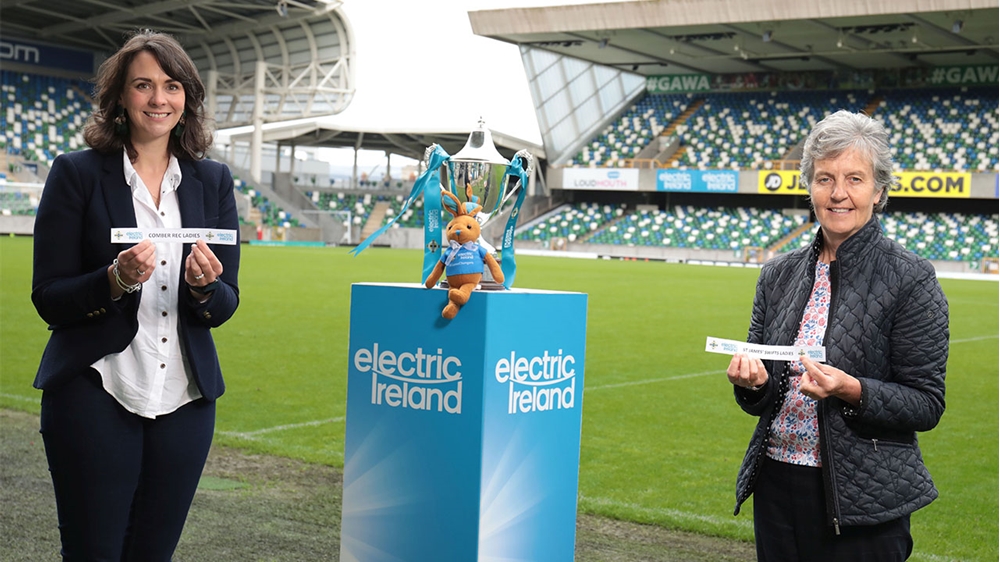 This year's Electric Ireland Women's Challenge Cup competition is due to kick off towards the end of this month.
The draw for the opening three rounds of the cup was staged at the Danny Blanchflower Lounge in the National Football Stadium at Windsor Park.
Five seeded teams will then enter the cup at the quarter-finals stage. The last eight matches are scheduled to be played in early November with the semi-finals later that month. The final, which is usually staged in September each year, will be played in early December.
For the 2020 competition, all matches will be played at venues arranged by the Irish FA, with the hire cost paid by the association. Further information on venues for the matches will follow in due course.
Round 1 (Friday 25 September):
Lisburn v Ballymena United
Round 2 (Friday 2 October):
1 – Lurgan Town v Rosario
2 – Belfast Swifts v Bangor L
3 – St James' Swifts v Comber Rec
4 – Mid-Ulster v Larne
5 – St Oliver Plunkett v Belfast Celtic
6 – Lisburn or Ballymena United v Carnmoney
Round 3 (Friday 16 October):
Winner of Match 5 v Winner of Match 3
Winner of Match 2 v Winner of Match 1
Winner of Match b v Winner of Match 4
The teams competing in the early rounds all play in NIWFA leagues, while the five seeded teams are NIFL Women's Premiership sides Cliftonville, Crusaders Strikers, Linfield, Sion Swifts, as well as holders Glentoran.
Anne Smyth, Northern Ireland Sponsorship Lead with Electric Ireland, said:
"It's great to see the Electric Ireland Women's Challenge Cup get under way. We know how committed and dedicated the players are and I'm certain they will be keen to get back on the pitch.
"There is a wealth of talent across the game and we look forward to the excitement of competitive matches and following the teams progress through the competition."
West Ham skipper Gilly Flaherty on documentary life, #FAWSL return & more