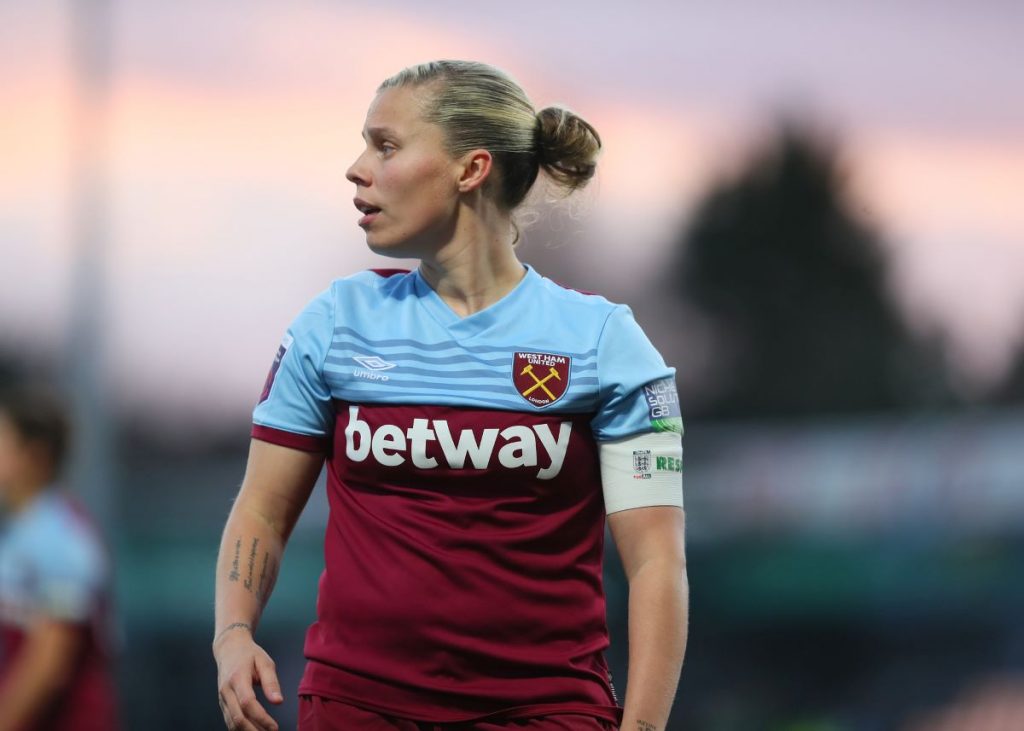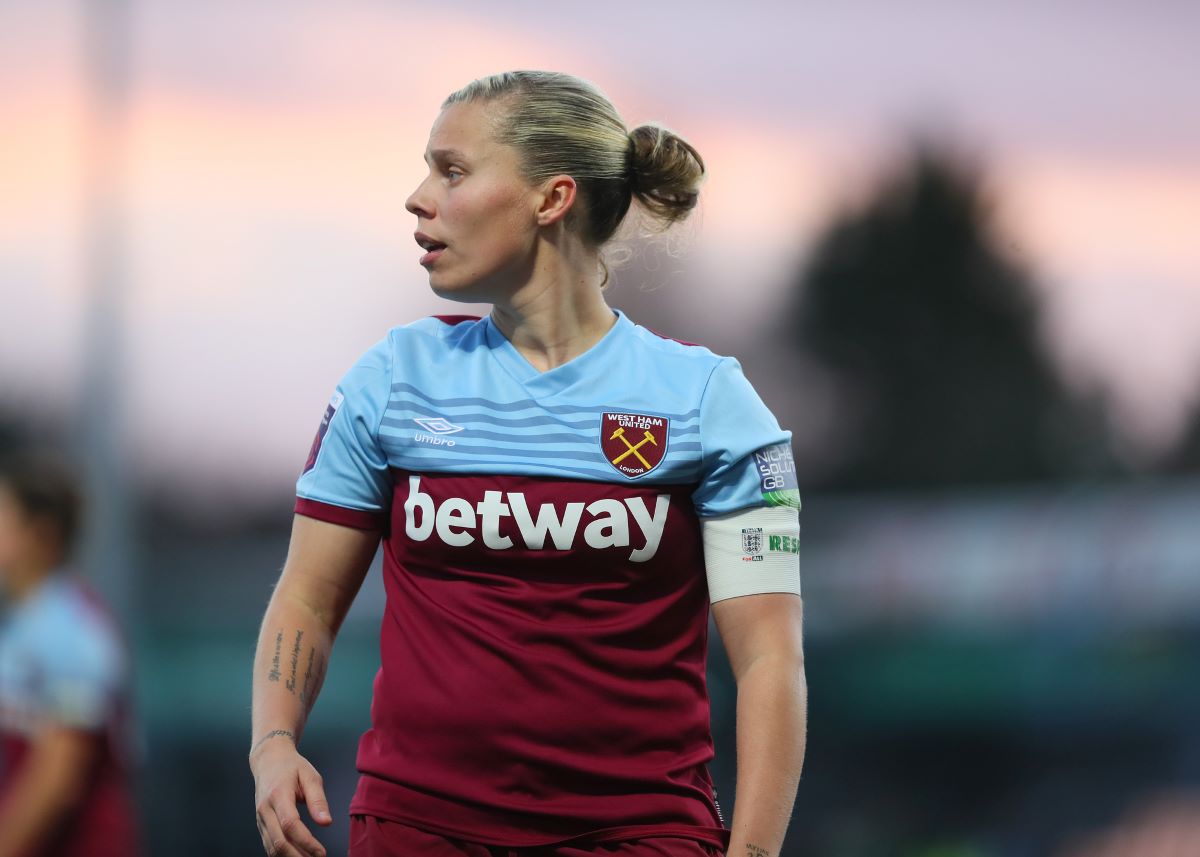 As West Ham United Women embarked upon their first season in the Barclays FA Women's Super League (2018/19), the TV cameras captured life behind the scenes with the ten-part series Britain's Youngest Football Boss. As well as the rough and smooth of the season for Matt Beard's side, it documented the adaptation of managing director Jack Sullivan (still 18 when the series began) as he got to grips with overseeing the running of a professional club.
With their third campaign at the top level getting underway this weekend (away at Spurs on Sunday 6th September, 2pm KO), so too does series two of the programme. This time titled Squad Goals, the Curious Films series is available in its entirety on BBC iPlayer from this Saturday, but the six episodes will also be shown weekly on BBC One on Sunday evenings (first episode this Sunday at 11pm).
The club hosted a webinar this week, which She Kicks were delighted to join, with Jack Sullivan, club captain Gilly Flaherty, defender Grace Fisk and executive producer Dov Freedman answering questions. Here were long-time SK favourite Gilly's responses…
On what it's been like having a film crew following the team for the last two years:
It was tough at the start. It was obviously something that we all had to get used to really, but over the two years, they've become part of the family. For us as girls especially, we'd be like 'where's Polly? Where's Alana?' when they weren't coming in. They probably got to see us at our darkest times, and obviously experienced the highs with us as well, but they got to know us as people, too. There's a lot off the pitch that you get to find out about us, which I think just creates a better relationship with fans and people who wanna know more about the women's game. It's been tough at times, especially if you've lost a game and the cameras are there, you've got to be polite and be careful what you say, but they've been fantastic to have on our journey with us.
On some of her personal battles (also shared by the club this year) being documented in the upcoming series:
I think it speaks credit for the club itself that I never felt comfortable enough to share my story at the previous clubs that I was at. For me to talk about it and share it, not just with the team, but to thousands of people, and then to speak about it as well on Squad Goals, for me it just felt really fitting. I felt very comfortable sharing it, and Dov and the guys were very much 'we'll do it around you and we will share whatever you wanna share. If you don't wanna share a lot, that's fine. If you wanna share it all, share it all.' I felt there was a real understanding from my point of view and there was a lot of empathy. It helped me sharing my story become a lot easier, because obviously, it isn't the easiest of things to share, but I feel like it's worked well in a sense of with them doing the filming, I'm now gonna be able to impact a whole lot more people than me just sharing it through the social media outlets.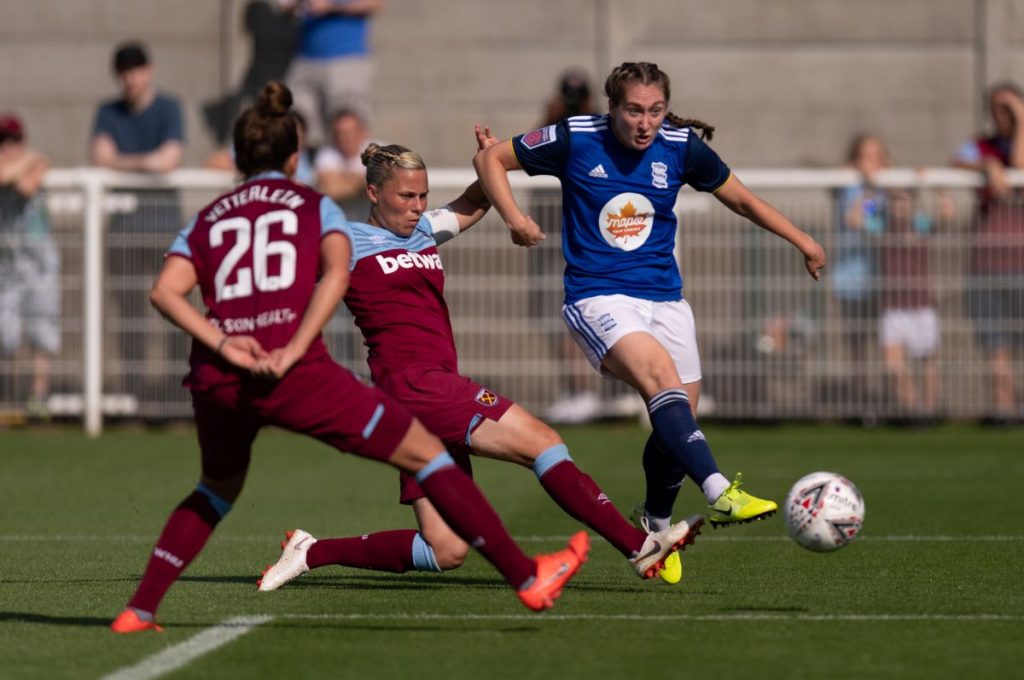 On whether there's been any funny run-ins with the crew or they've ever joined in with some of the team pranks:
If you're talking about pranks, the one they got involved with in the sense of filming it was Kate (Longhurst) jumping out in the mascot (outfit), but they'd always be up for getting involved and just being there. They were always around when something happened; it might be someone falling over…normally Cec (Cecilie Redisch Kvamme) who falls over. You'd always be looking to see if the cameras were on, but to be fair to them, they probably got it in the neck a lot of times, where players might be like 'listen, we don't want this being filmed' or 'we don't want this on camera', more so than the good times of it really. But they did everything tongue in cheek and they didn't take anything personally. It was a season full of highs and lows, and they didn't judge you if you told them 'we need a little break' or something. There were good as gold.
On the change in perceptions of women's football since she started out:
They've changed massively. When I started out, as a teenager, I was training with Arsenal Ladies but we were semi-pro, people had jobs, and the talk of even a professional league, you'd have pinched yourself. You hear the basic stuff, 'get back in the kitchen, you shouldn't be professionals,' but you look at the growth the game has had, obviously the internationals and the World Cups have helped that. But you're looking at us hosting the EUROs as well, the attendances have risen, and there's such a better impression of the women's game now. There's more money that's come into it, so a lot more teams are full-time, which means then that the standard is better for people when they come and watch it. The amount of times that the games are on the telly, or you read on forums, especially Twitter, the amount of people that prefer to watch women's football because we're not rolling around screaming on the pitch. We play because we love the game; the money side of it of course, to be able to do it as a job, is fantastic, but a lot of us played when we didn't have that. A lot of us paid to play, so the growth of the game is fantastic, and it's exciting to see where we'll be in this league in the next five-to-ten years.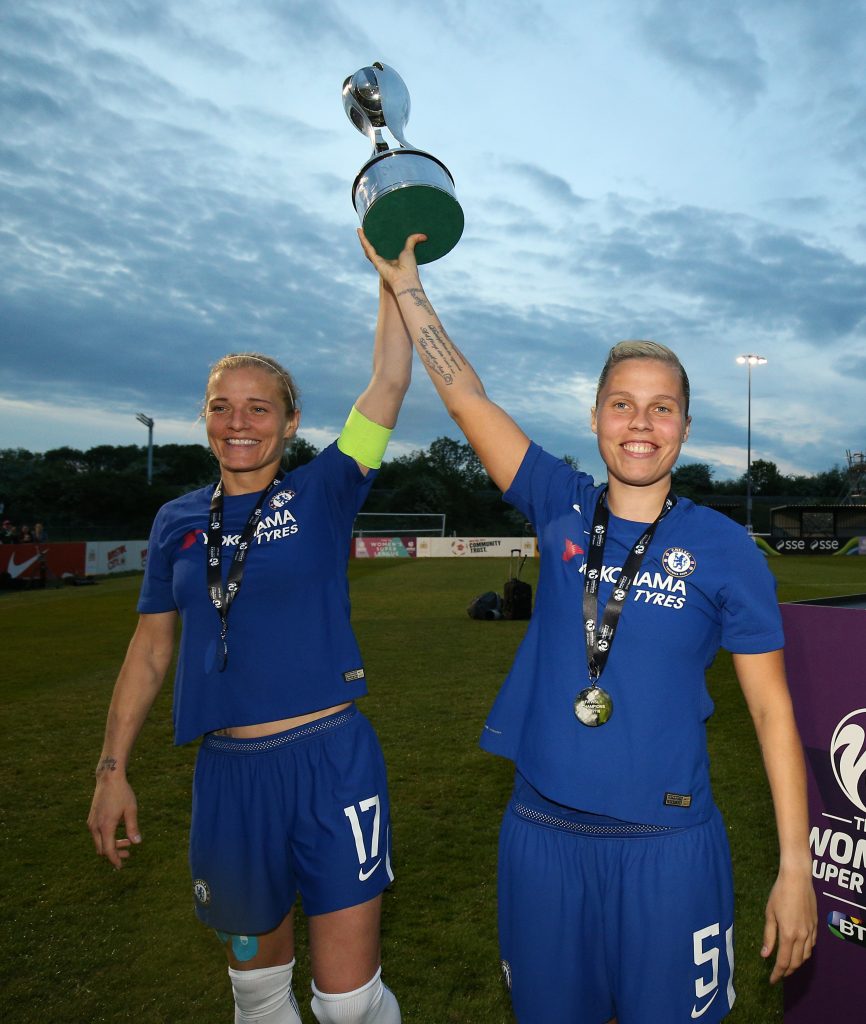 (In reference to her quote in the series of sometimes wishing she had a 'normal' job) On the testing sides of the game that the documentary perhaps allows us to see more of:
I've been playing senior football since I was 14, so that's like 15 years now of me doing it. There are times when we miss weddings, we miss family parties, we don't get to go on holiday with the rest of our family, because when everyone else gets time off it tends to be in the summer when we're doing pre-season. So, it is hard, and it's hard because we base our whole life – for example, me and my partner – our life is based solely around my football. If we wanna look to go away, we go away in the off-season, or if we get a weekend off, that's our chance to go away, but our whole life on a week-to-week basis is based around my job. That's hard for other people, but there are times when you lose a game and you just feel like 'I don't know if I can keep doing this'. Then when you do win the games, you're like 'yeah, result! Let's keep going' and 'I can play for another five or six years'.
So it is hard and it's an emotional rollercoaster, but if there's one thing I've learned in football it's that you don't get too high on the highs and you don't get too low on the lows, because it's a rollercoaster and one minute you can be up and the next minute you can be down. You sort of take everything as it comes and don't get too ahead of yourself. Probably people who do a normal job would be thinking 'you're crazy to wanna do this job,' but it's the whole structural side of things, and it's emotionally taxing on us, physically as well as mentally. I know I'm probably speaking on behalf of just me and Grace, but the whole team, we don't switch off; we go home and we probably take our football home with us. If you've had a bad game or a bad training session, or there's things going on, you take that home with you. You don't get a break from it, because it's your life, and there's a lot of pressure on us. We're full-time professional footballers, and ultimately, our job's on the line if we don't get results, same as the manager. It's a tough job but at the end of the day, it's football, and we love it and we're so blessed. Especially from my point of view, the fact that I did it semi-pro and was doing three or four jobs at the time, I'm forever grateful to be in the position that I am in now.
On her hopes for the new season:
I think the first year for us, to reach the FA Cup final, it probably put people's expectations of us for the second season a lot higher than what they should have been. For us last year, we didn't have the greatest of seasons, it was very up and down and we lacked consistency. I think for us this year, it's making sure we're hard to break down as a team, and being consistent with our results. We probably played better last year against teams that were top of the table, and then the teams that we should have picked up points against, we didn't. I think that's something that we let ourselves down with, so I think for us, it's not getting too ahead of ourselves, it's taking it game by game. Then we assess, when Beardy wants to assess, around Christmas time or whenever. But I think it's just taking it game by game and trying to pick as many points up on the board as possible, and as many clean sheets as possible this year, too.
West Ham's trip to Spurs is among the WSL games available to watch live on The FA Player app this weekend