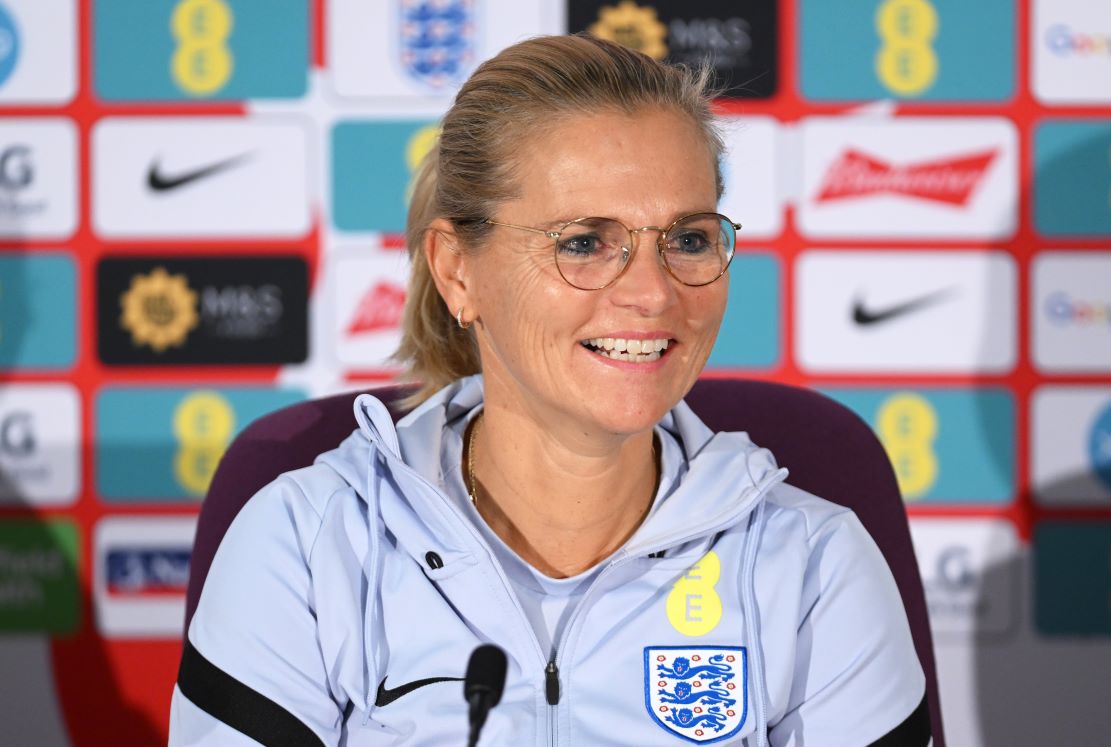 England head coach Sarina Wiegman gives her reaction to today's draw for the 2023 FIFA Women's World Cup in Australia and New Zealand.
Reaction to group?
It's an exciting group. We know Denmark very well, China is a very good opponent to. They are in transition a little bit, or they were in transition. At the Olympics they were struggling, they have a new coach and won the Asian Cup. We don't know the other one yet. Three very different opponents with a different style of play.
Euros, pressure or confidence?
It gave the players confidence because it showed ourselves that we can win against the highest level opponents. We have a lot of trust and confidence in our team. Yes, there is pressure but that is part of our game now and was part of the Euros too because everyone expected us to do well. We just embrace it and bring it back to what we have to do as much as possible. That's what we're trying to do all the time, embrace it, connect with our fans and hopefully we have our fans here too. It's a little far away but we hope fans are getting excited about it.
Jet lag/winter/travel?
We just have to get adjusted (to jet lag and the winter). In our preparations we take that into account. We will travel early, get adjusted, get rid of the jetlag, get into training and then into the tournament. We'll be prepared. The locations we play in are OK. It's not that cold, the amount of travel is OK too, it's not too much. So the logistics don't look too bad for us.
Base camp?
We're working on that. Our team has been traveling around a little bit earlier and now to get to know the possibilities. Now we know what the possibilities are, we'll go back and figure out what's the best for us and our options.
Most challenging opposition?
As you could see in the Euros, there are so many good countries now, the game and countries develop so quickly. What we saw is that the games are really tight. That's what I expect from this tournament too. In the group stage there are some very tight matches but also some will give a high score because 32 countries come from different levels at different moment of their development. The further the tournament comes the tighter the games will become, that's exciting too. There are many favorites for this World Cup win. So I wouldn't predict anything. It's just the same as the Euros, there were so many good teams and it's very tough so we'll see.