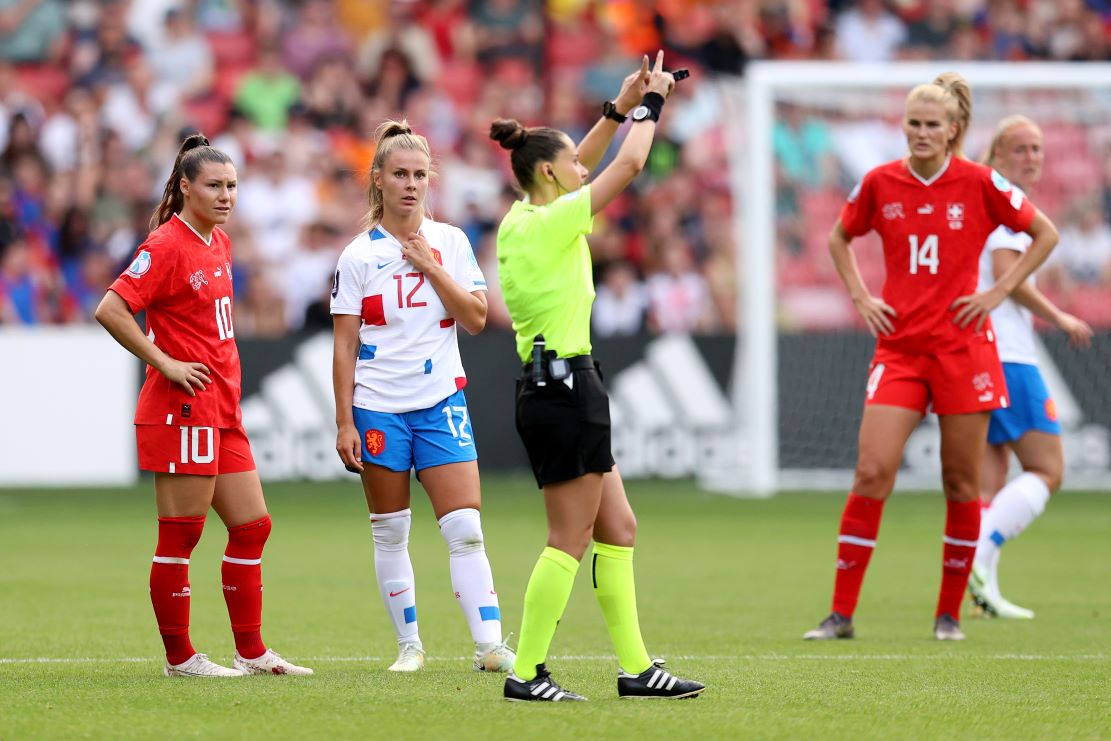 Video assistant refereeing (VAR) will be used in the upcoming European play-offs for the 2023 FIFA Women's World Cup.
VAR was used at all 31 matches of UEFA Women's EURO 2022, the UEFA Women's Champions League knock-out rounds and final last season, as well as the finals in 2021 and 2020.
The play-off matches start with round 1 on 6 October, involving six teams; three more sides await the winners in round 2 on 11 October.
The two highest-ranked play-off winners advance to the finals. The remaining play-off winner will compete in February's inter-confederation play-offs.
Fixtures
Round 1 (6 October)
Portugal vs Belgium (18:00 CET)
Wales vs Bosnia and Herzegovina (19:15 UK time)
Scotland vs Austria (19:35 UK time)
Round 2 (11 October)
Portugal / Belgium vs Iceland (KO TBC)
Scotland / Austria vs Republic of Ireland (KO TBC)
Switzerland vs Wales / Bosnia and Herzegovina (18:00 UK time)
All play-offs level after 90 minutes will go to extra time, and if necessary a penalty shoot-out.