The new Scottish Women's Premier League season is set to kick-off tonight and what better way to start than a televised clash between Fran Alonso's Celtic and Scott Booth's champions Glasgow City, reports CATHERINE ETOE.
The Hoops inflicted City's first league defeat in 72 games when they beat the freshly crowned champions 4-1 last November. The goalposts have moved again since then too, with the dawn of professionalism at Celtic, the arrival of Alonso from Lewes FC Women and a host of new signings who include striker Anita Marcos on loan from Atletico Madrid, Brenda 'The Magician' Lopez Castellano from Spanish side CD Femarguin and Lisa Robertson from Durham. Even so, City recorded a historic 13th consecutive league title in 2019, have a Champions League quarter final in the offing and have added Northern Ireland international Lauren Wade and Australian youngster Aoife Colvill to their ranks. In the first of our SWPL season previews, we chatted to Hoops' new defender Jodie Bartle and City and Scotland veteran Hayley Lauder about their own experiences and what we can expect from their teams this term…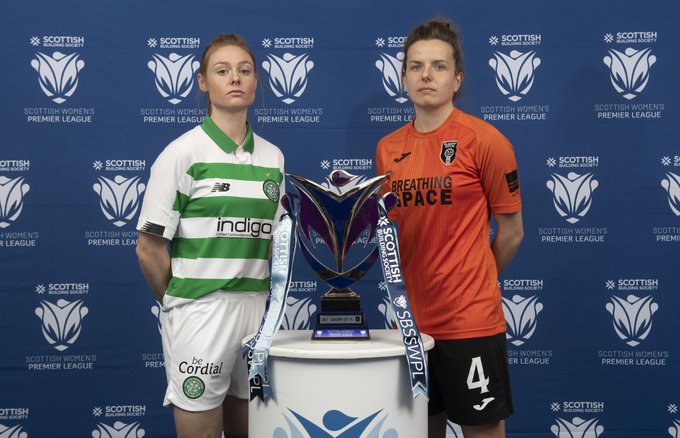 A PE teacher living with her boyfriend one day, professional footballer sharing digs with four other players the next, it's safe to say that it's been a momentous few weeks for defender Jodie Bartle. The 27-year-old was playing in the FA Women's Championship with Coventry United when she received a phone call telling her that Celtic were interested in securing her services. By the end of the week, Bartle had signed her first professional contract and upped sticks to Scotland!
SK: So Jodie, can you tell us about your whirlwind move?
JB: On the Monday I got a call from Coventry telling me the club had been approached, then I had a call that evening from Celtic saying they wanted to sign me on a full-time professional contract. Tuesday they sent the contract through. Wednesday I had a meeting with the headteacher and Friday was my last day at school, so it gave me two days and then I moved up on the Monday. It was incredibly quick. 
SK: Wow, was that difficult?
JB: I think it was all just go, go, go, really excited and I didn't really have a chance to let anything sink in. My parents were really excited for me, but it didn't feel like, oh actually I'm moving away completely, moving away from everyone. On my last day I went to see some really good friends and when I told one of my best friends and she got really upset and then it was like me getting upset, that was difficult. But it's a lot easier when I've got the support that I've had, especially [her boyfriend] Mackenzie helping me and being really, really supportive.
SK: What did your pupils make of it all?
JB: The kids were buzzing, they were so, so excited. On my last day I got loads of gifts, one lad gave me his prize basketball because that was always what we spoke about in lessons to relate it to something he enjoyed, and there was one who got me loads of chocolates and he left saying, 'I hope this doesn't ruin your career!'  There was one bunch of boys that I taught who literally gave me a guard of honour as I left.
SK: So what's it been like so far?
JB: Fran and the girls and the club have made the process really easy. I think it would have been difficult to uproot, go somewhere completely different, not know anyone and go into a team that's cliquey or doesn't welcome you and they've been the complete opposite. I feel myself around them and they have welcomed me in with open arms.
SK: Where are you living and how is it going?
JB: We've got a flat with five of us, none of us are Scottish. It's good, there's English, German, American, Irish and Spanish in that flat.
SK: When was the last time you lived like that?
JB: At university! It's like going back to uni to an extent. It's just not the crazy drinking nights out kind of thing.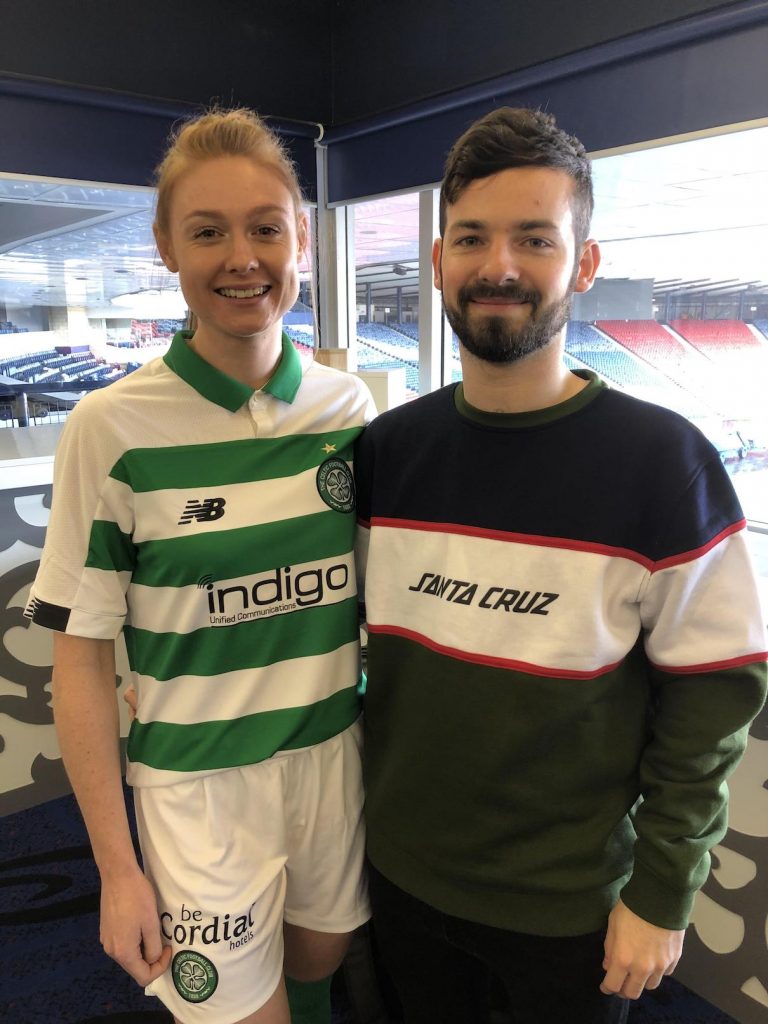 SK: Did you share with your boyfriend before?
JB: Yes. It is very different!
SK: When will you two catch up?
JB: He's a schoolteacher, so in the holidays and then when we get our summer break.
SK: Did you always want to be a professional footballer?
JB: It wasn't ever something I dreamed of as a child, really I wanted to be a professional show jumper or jockey because I rode horses for about 15 years. But as soon as I started taking my football seriously it was all I had my eyes and heart set on. At times I thought it might've been too late for me, I was getting too old. But thankfully my motivation and work ethic got me to where I wanted to be.
SK: What was your first day at the club like?
JB: I went to Celtic Park and had a little tour, met with Fran and David [assistant coach] who made me feel very welcome. I had all the media duties such as an interview with Celtic TV and pictures to go with my announcement. In the evening I met with the girls and trained for the first time which was great as it was such a full day, it was nice to get out and kick a football around.
SK: Did you have to undergo any initiations?
JB: At the moment there haven't been any initiations, but we do have a rule for lateness. If you're late to any training or games or meetings, you'll be expected to stand in front of the whole team and sing a song – coaches included!
SK: Has training been different from your past experiences?
JB: Training is quite different to anything I've done before. There are sessions which are more intense than the others and each session we all have loads of touches of the ball, it's rare that 10 seconds go by without touching a ball. It's good that we have some recovery sessions too where we get to use the ice baths.
SK: What are your personal targets this season?
JB: By the end of the season I'd still like to be able to call myself a professional footballer and hopefully have my contract extended into next season. I want to be able to show Scotland what I can do on a pitch and it'd also be nice to get my name on the scoresheet at least once this season, but a clean sheet means more to me.
SK: What can we expect from Celtic do you think?
JB: We're going to show that we can compete. With Glasgow City winning season after season, hopefully with the investment from the club we're going to show that we can compete and shake things up a little bit. We're going to try and get to those top two spots and get Champions League football.
SK: So, it all starts now, how are you feeling about tonight's match?
JB: I'm excited. It's going to be great to see the fans supporting us, who I'm sure will create a great atmosphere. I'm looking forward to seeing how we size up against Glasgow City, we've had a great pre-season and I think we'll be giving them a good game.
SK: Will your pals back home be watching?
JB: All my friends and my parents are going to be watching through Celtic TV. My boyfriend will be watching. I've so much support from back home so hopefully we can give them a good show!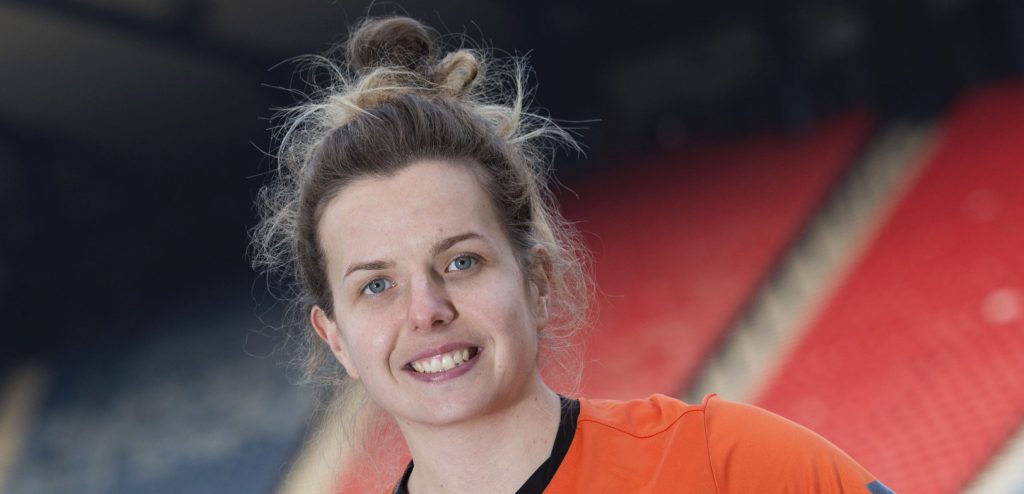 When it comes to experience, pace and silky skills, Hayley Lauder has them all in spades. The 29-year-old, who has played in Cyprus, Finland and Sweden, signed for Glasgow City in 2014 and has been an integral part of her club's successes in the years since. Capable of playing in defence or as an attacking midfielder, she won her 100th cap for Scotland at the World Cup last summer, returning to help City clinch a league and cup double in 2019.
SK: You had quite a 2019, did you have a nice long break at the end of the season?
HL: Not really, we only got a couple of weeks in December. I went to Benidorm for Lee Alexander's hen do, so that was a little bit of a holiday. It was brilliant, quite a lot of football girls so it was great.
SK: Do you try to keep fit during your hols?
HL: Yeah, we still have to do strength work and we also have a sports scientist who writes us a programme which, in December, is kind of maintenance and when we got closer to going back to training it ramped up a bit, so they write us a programme and we have to follow it.
SK: How was your first day back?
HL: We actually did fitness testing, you had to run 1.4km as fast as you can, which just ends up lengths of the pitch, so when you're on like the sixth length and you're not even halfway and your legs are gone, it's not very pretty. 
SK: What's the best thing about coming back after a break?
HL: Seeing all the girls I think. We probably talk too much (Scott gets annoyed) because we've not seen each other for a bit. And it's just nice to get back into the routine of it all and following a schedule.
SK: Anything you don't enjoy?
HL: Probably the weather in January because it is miserable, it's freezing and you know that training is going to be hard, so a little bit of sun wouldn't go amiss.
SK: What are your personal targets this season?
HL: My personal targets are probably more team targets to be fair. I just want us to be as competitive as we can be and win things. Personally, I want to keep being involved in the national team and working hard towards that. 
SK: You've also got the small matter of a Champions League quarter final to work towards, how do you think that'll go?
HL: I think it's going to be incredibly hard in terms of playing Wolfsburg. For us to even get to the last eight in Europe, we're punching well above our weight. We'll prepare for that, like we always do, and see how far that takes us and hopefully we can be as competitive as we can be but yeah, Wolfsburg, apart from getting Lyon, it doesn't get any tougher. 
SK: Have you recovered from that Last 16 penalty shoot-out victory over Brøndby yet?
HL: Honestly I've never had a feeling like it, it was just so emotional because we went from having a 2-0 lead and then it was two each and we had to hang in for long periods of the game and then to win it with the last penalty, it was just so emotional I cried for about two days after. Honestly, it was such a high, but at the same time a relief and we were all just so buzzing. It was definitely one of the best feelings I've had in football, hands down.
SK: With Scotland qualifying for the World Cup at the death, you must be getting used to these emotional highs?
HL: I know, I don't think I'll ever get used to it, but hopefully we don't make too much of a habit of doing it that way, the hard way. Yeah, that was such a high as well and going into the World Cup, it was just amazing.
SK: How did it feel to win your 100th cap at the World Cup (against Japan)?
HL: That was amazing, obviously the scoreline wasn't how we wanted it to go but when you finish the World Cup and you reflect back and realise what you've been a part of, it was very special and then to be presented with it at Easter Road at the Cyprus game, in front of my family, it's something that I'm very proud of.
SK: Were you chuffed it happened in France?
HL: Yes. Every cap you get is special, you just don't know if it's going to happen and don't really think about it and then just for it to happen at the World Cup was really special and with all my family watching as well. So for it to be on such a big stage and such a memorable occasion for our national team, it was just brilliant.
SK: Now it's back to another domestic season, any thoughts on how it might pan out now that Rangers and Celtic have embraced professionalism?
HL: I think it will be very competitive. They've put a lot of money and resources into their teams so I'm sure they're expecting to win things and be competitive. At Glasgow City we are not standing still, we're trying to move forward as well, progress and get better. We've kept the core of our team, that bit of continuity is always good and it will be a competitive year, but it's a challenge we're looking forward to to be honest. 
SK: Pleased that former Hibernian boss Grant Scott has joined the club as Scott's assistant?
HL: I think it's a great addition to the club and team. What he achieved at Hibs, we always had a great respect for him at the club and what he did with that team, so to have him on board is just brilliant. He's been in training with us already and we can see his quality so we're all really looking forward to working with him.
SK: And how does it feel to get some new players coming in too?
HL: Brilliant, I trained with Lauren last night and she looks great, got a great left foot on her. And we're looking forward to getting Aoife in and working with her as well. It's two great additions to the squad that we've already got.
SK: So are you looking forward to tonight?
HL: Yeah, I am looking forward to it. It's nice to get the league started and get going because there's just been so much talk about everything, so it's good to just get out on the pitch and start playing. It'll be a tough, challenging match, but we're looking forward to it.
SK: What about it being on the telly, might that affect you?
HL: Nah, not really, I don't think about that at all to be honest, it's still the same game you're involved in, you just need to go out and play it!
SWPL 1
Celtic v Glasgow City
K-Park, East Kilbride
KO 7.30pm
Live on BBC Alba
📺 WATCH: https://www.bbc.co.uk/sport/live/football/51575827