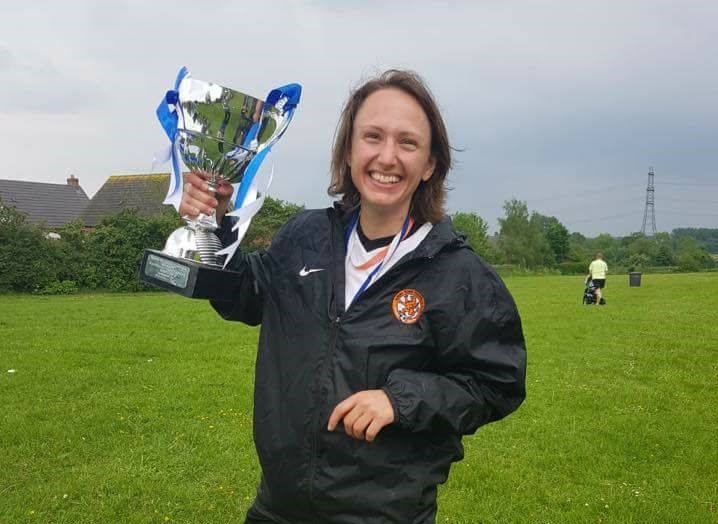 We spoke with one of the West Midlands League's leading goalscorers, Rugby Town Women's 35-year old midfielder/forward, Andie Coupland.

SK: Tell us a little of your footballing history and any personal high points?
AC: I first started playing at primary school and was the first girl in the school's history to get into the 'A Team' (in fact, only one other girl ever to have played at all had made it to the B Team, the year before), then went on to play for my local town (Lutterworth Juniors) until I moved up to High School and the regulations kicked-in, that meant I wasn't able to play anymore (as girls and boys weren't allowed to play together at this age).
There was no girls football in PE at school – just netball and hockey – so I kept up my football by joining in training with my three-years younger brother at the weekend. I then found a local girls team – Broughton Rangers – and got into the Leicestershire Girls Football Development Programme (which was featured on the BBC as an example of how the girls game was growing in the late-90s).
Moving schools for GCSEs, football was available as an extra curricular activity and I was part of winning U-16 and U-18 teams – captaining both during my time. I also moved to Leicester City Ladies, where I was the youngest player in the first team squad playing in the (then-named) Reebok tournament, and got to play alongside ex-England player Mary Rudkin.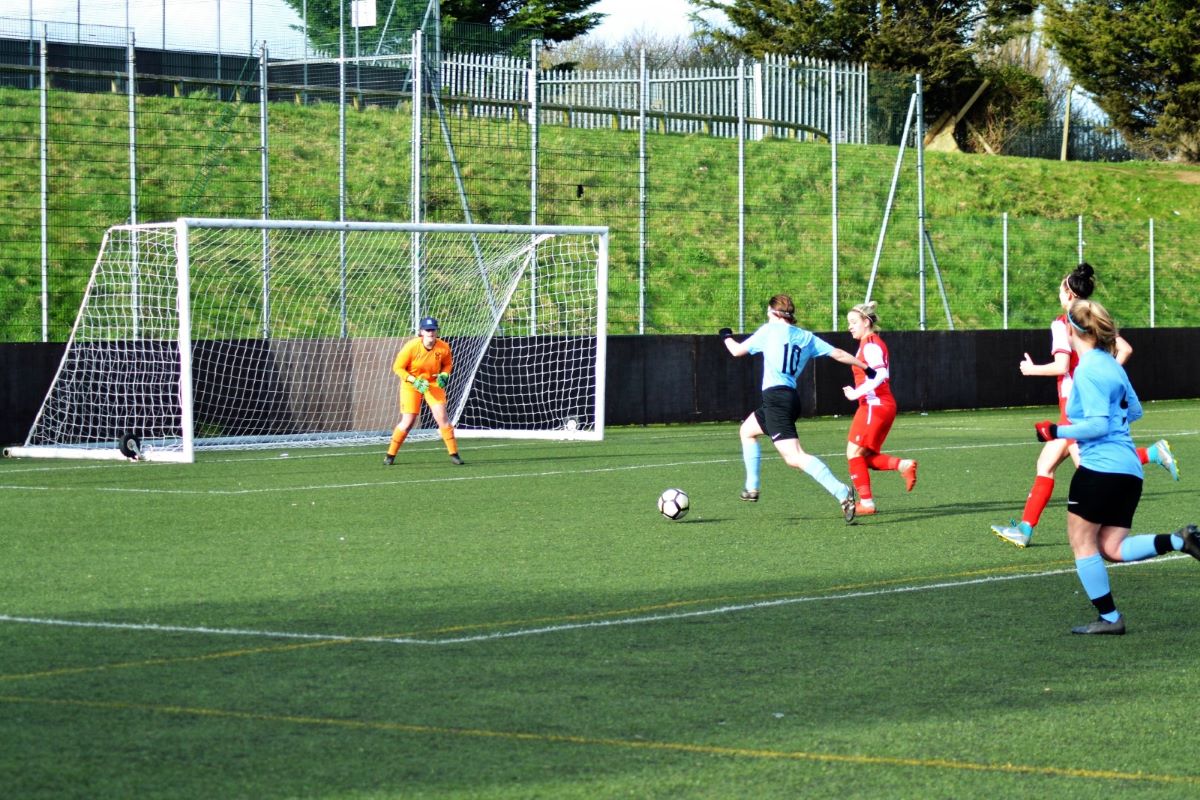 At this time in my career, I was also playing for Leicestershire County and Leicestershire Schools squads at U-16 and U-19, plus the Leicester City Development Squad. I even started taking my coaching badges.
However, the combination of a bad coach (and too much internal politics for my liking) and a knee injury meant that I took six months out before starting back up again when I went to Uni (Loughborough, of course!), though I only ended up playing a couple of times in the BUSA leagues as I continued to play for Leicester Ladies.
By the time I finished Uni, football was starting to take up much less of my time – largely due to being too old for the county squads and now playing in lower-level leagues with less weekend travel. In 2008 I started working overseas (a winter ski season in the French Alps), which meant football took another hit, and for the next two years I played for Lutterworth Ladies when I was back in the UK, between summer seasons working in Turkey.
I actually managed to keep playing during my first year in Turkey, as many of my local colleagues played 5-a-side and learning that I could play – and was actually pretty good – I played once or twice (sometimes three times a week!) across the summer.
Moving back to the UK, I relocated down to the South Coast and started playing for Whitehawk Ladies (in Brighton), as I was working with the club captain and one-time England player, Nikki Heffernan. Unfortunately, the team folded the season that I joined, so my foray back into 11-a-side was cut short.
I managed to keep things going by joining a local, mixed LGBT+ team, but gave this up when I moved out of Brighton along the coast to Worthing. For two years all football went on hold, but then I relocated back up to the Midlands and joined my local team, Daventry Town Ladies, which had just reformed, hoping to ride the wave of interest following the England Women's exploits at the World Cup in Canada.
Despite many past players rejoining, there wasn't enough interest to keep the club going when the manager left to take over at another local club, the team folded.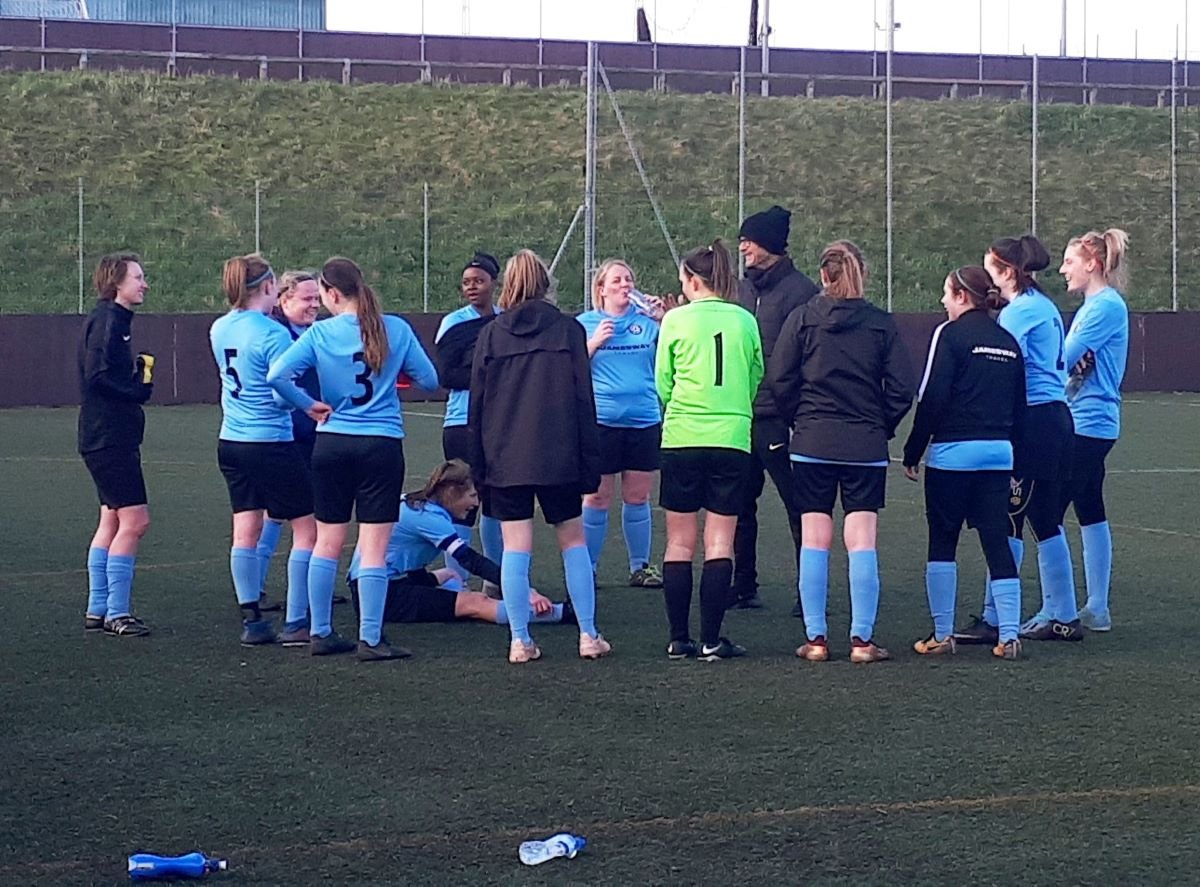 Knowing I was planning to stay in the area, I looked at other local club options, and found that Rugby Town was actually only a 15-minute drive away. I joined the following year, and was delighted to end the season by picking up Coaches' Player of the Season award. Not bad for a 32-year-old playing in a team with an average age younger than the number of year's I'd been playing football on-and-off (23) – and it made me realise that you're never too old to do the things you love.
SK: How had your team's season been going?
AC: This season has been a bit unsettled. We moved to a new ground, leaving behind our old home to share the stadium with Rugby Town FC at Butlin Lane (and changing our club colours from orange to sky blue) and had a great, young new manager (Tom Kalinowski) join to take us forward but who left at Christmas to join Wolves Women.
With our 'development squad' staying at Kilsby Lane (and reforming as Rugby Borough), we have found ourselves short of depth which meant having one or two players away or injured could greatly impact our results, and we've found ourselves in a similar mid-table position as 2018/19 – with one game left unplayed – despite some much improved performances in the second half of the season.
SK: Who did you do against any local rivals in 2019-20?
AC: Season highlights are beating our local rivals Leamington and Coventry [City] both home and away, and on a personal note, I'm currently sat joint-second in the league's goal scoring charts – so it's been great from that perspective.
We've had a couple of new players join this year – some who have never played before (Millie Gillen and Lelde Ozolina in particular) – and have really come on as the season progresses and their confidence has grown.
We managed to bag our first double-digit scoreline in the last game before the lockdown, which has actually come at a good time for me as it turns out that the shoulder niggle I picked up back in January is actually a torn rotator cuff and I can't play at the moment anyway and I'm really limited in the fitness that I can do.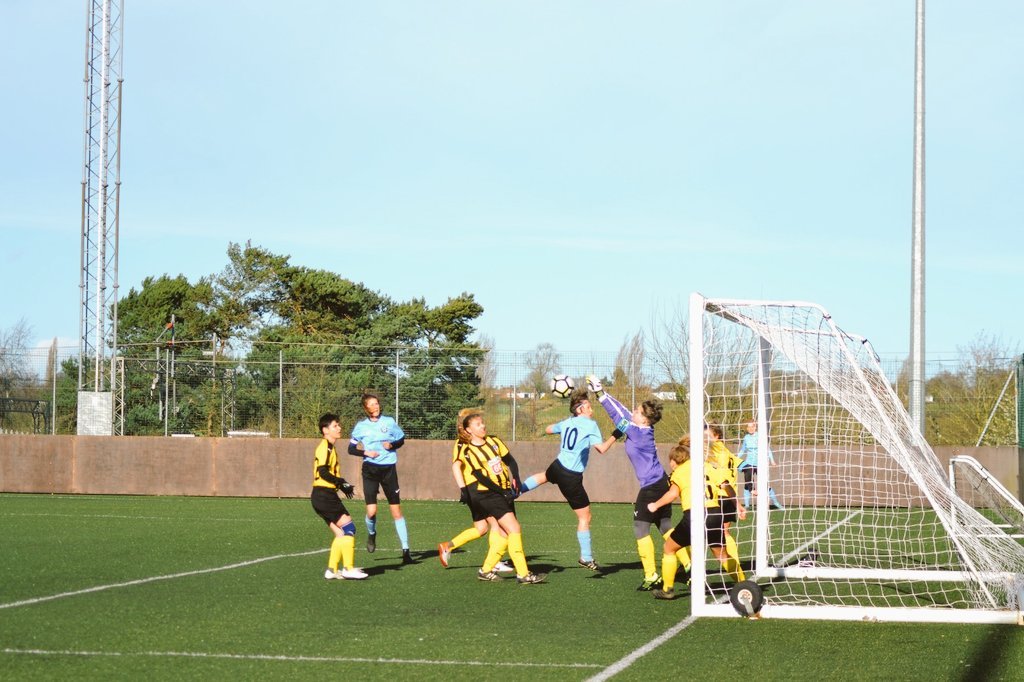 SK: How are you trying to keep fit and fill the void in football?
AC: Earlier this year I started up a new business (Couzo Consulting) with my partner, so right now I'm trying to get that off it's feet whilst staying home and staying safe.  Normally I'd be doing regular exercise and 5k runs, but right now I'm limited to doing physio exercises to help my shoulder recover and pottering around in the garden until I can start focusing on getting myself fit again for whenever the 2020/21 season starts. Ready to go again.