We spoke with Abi Footner, who had helped Royal Wootton Bassett Town Ladies challenge for a second successive promotion and County Cup ahead of the campaign being halted.
SK: What's your team, position and age?
AF: My name is Abi Footner, I'm 25 years old and I'm a goalkeeper for Royal Wootton Bassett Town Ladies FC, currently playing in the South West Regional League Premier Division.
SK: Tell us a little of your footballing history and any personal high points?
AF: I started playing football for my primary school team when I was 9/10. I was the only girl on the team, so they put me in goal because no one else wanted to. Turned out I wasn't too bad in the position. Melksham Town then started some training sessions for girls, so I went a long to them, from there we went into a league and I played for them for three seasons. Once our U-14 season finished, we didn't have enough players to start playing 11-a-side so our team folded but I went on to play for FC Chippenham for 8/9 years. During this time we won the Wiltshire County Women's league several times and gained promotion to the South West League. Also during my time at FC Chippenham, I represented Wiltshire at several ages; Wiltshire Schools, Wiltshire U-18s and Wiltshire Ladies. At the end of the 17/18 season, I decided to move on to a new challenge and join Royal Wootton Bassett. We won the South West League Eastern Division and the County Cup and got promoted to the Premier Division.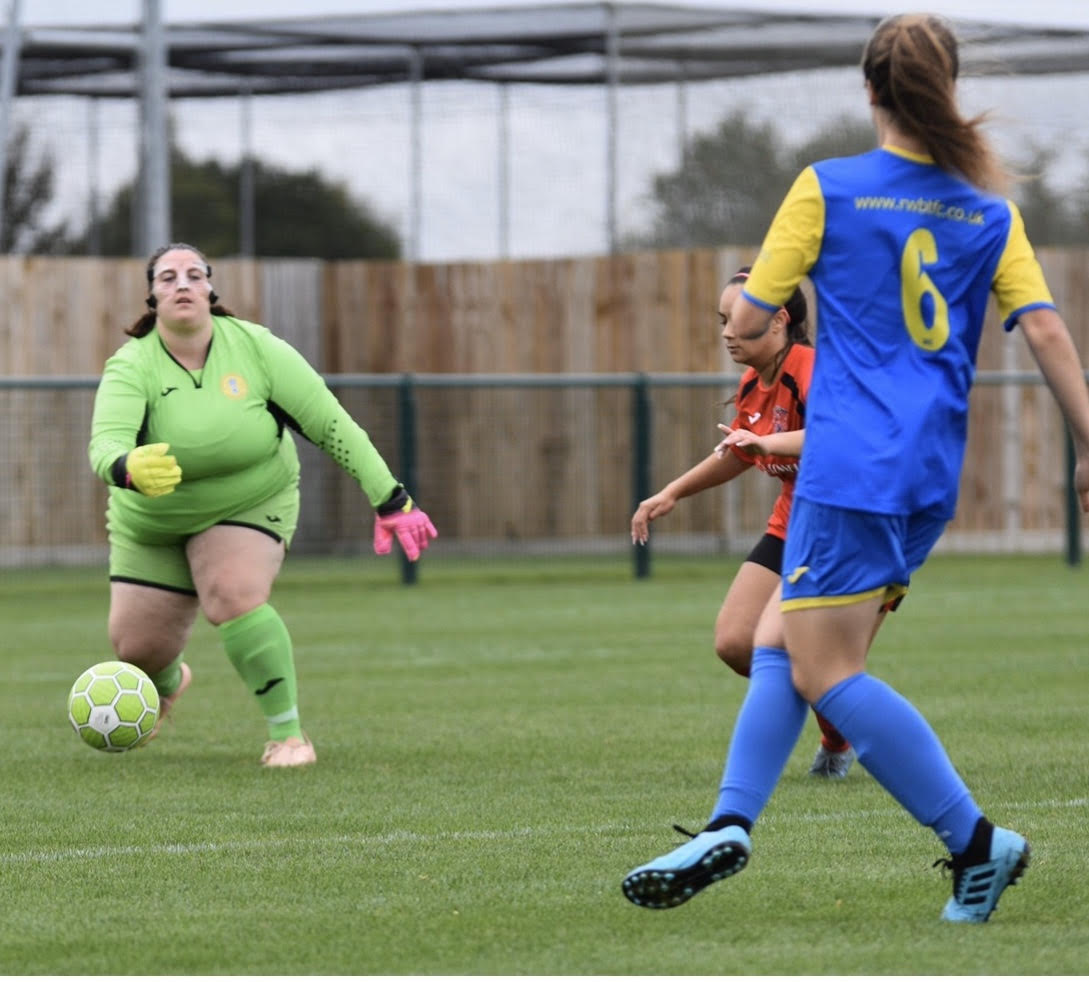 SK: How had your team's season been going?
AF: Our season was going really well. We reached the second qualifying round of the FA Cup where we lost 1-0 to league rivals Portishead. We reached the final of the county cup having beaten Laverstock & Ford 4-0, Melksham Town 13-0 in the quarter final and Swindon Spitfires 5-4 in the semi finals. We were due to play Swindon Town in the final on the 29th March but for obvious reasons, that has been postponed. We were also in the semi finals of the league cup which was due to be against Ilminster. Finally, in the league, we had sat third having only played 9 games due to bad weather and cup runs. However, we were two points off top with four games in hand. It has been a great season for our first at this level and I'm looking forward to getting back on the pitch.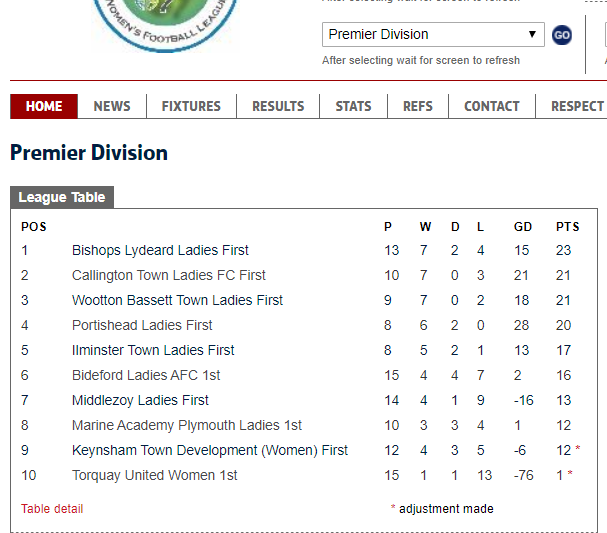 SK: How did you do against local rivals in 2019-20?
AF: I'd say we have two local rivals, Swindon Spitfires and Swindon Town. We played Swindon Spitfires in the league and County Cup final. The first game against them we lost 2-1, which was our first and only league defeat last season. I think this result very much spurred the team on for the rest of the season, as no-one wanted to feel that feeling of defeat again. In the reverse fixture at their ground, we came out comfortable winners, beating them 4-0. We also played them in the cup final last year where we beat them 9-0!
This season we were in different leagues but we still drew them in the County Cup semi final. This time it was still a nine goal thriller but it was a lot closer. We managed to come back from 3-1 down to win 5-4.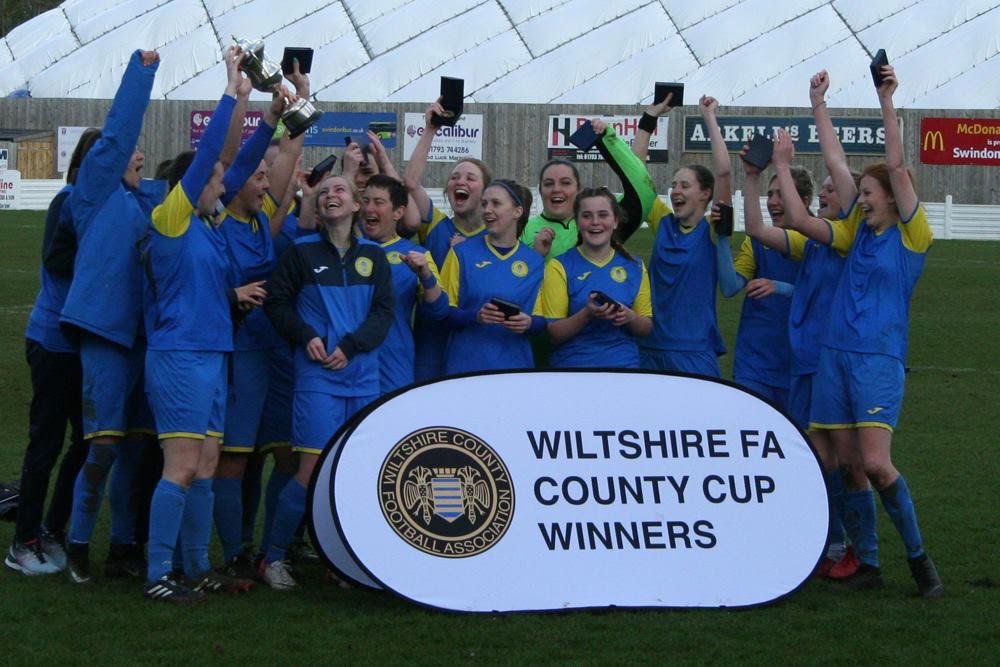 The cup final would be the first time I had played against Swindon Town as a Bassett player but it was set up to be an interesting game as we were near the top of our league and they were bottom of the one above. It would have been a great test against a team at that level to see if we were ready for the next step.
SK: Any rising star, club veteran or stand-out personality we should know about?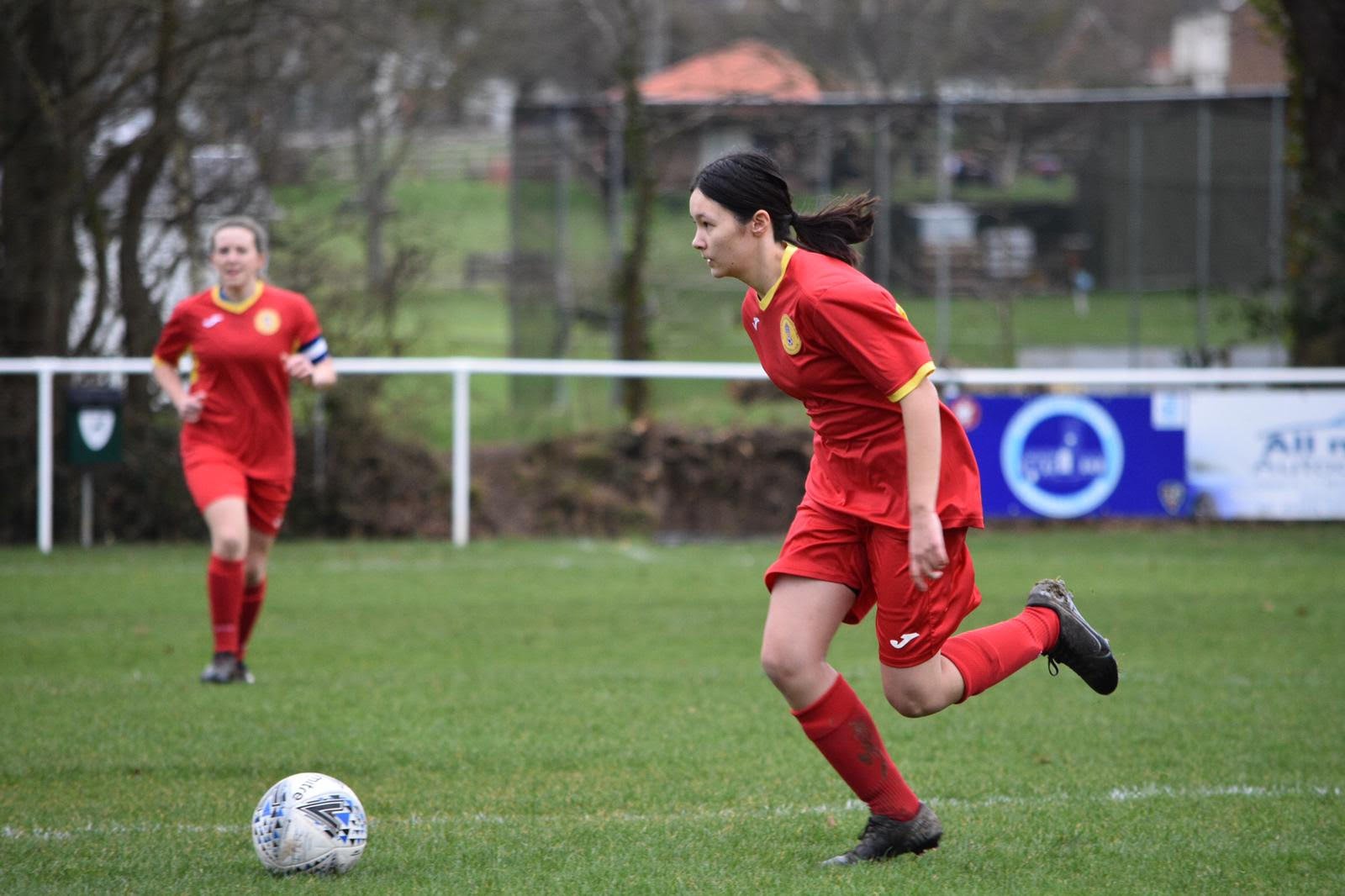 AF: I'd say we have two rising stars within our team; Lara Wilson and Grace Eagles. Both have just made the step into women's football after turning 16 last season but both have really adapted to the standard.
Lara is a cool and composed defender who reads the game incredibly well! We joke and say she's received a copy of the game before she's even played it. Grace has also been outstanding. She took a little while to break into the team, but since she has she's changed the game for us in a wing-back position. She takes players on with confidence, has quick feet and can score goals. They both have great futures ahead of them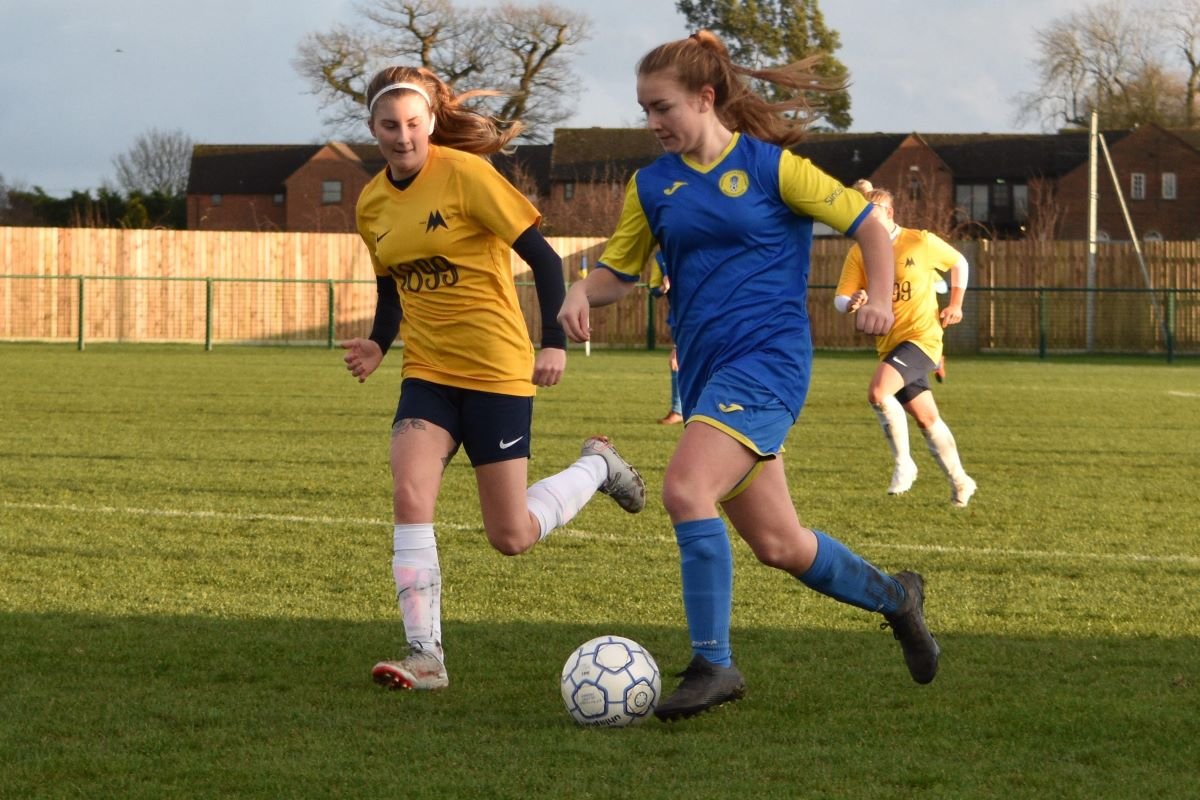 In terms of stand-out personalities, it has to be Maddy Elliott and Hannah Gulliver. These two together are the class clowns, they're the best of friends, but they're so warm to everyone. They make sure everyone is involved and are both always there for you if you need them. They always cheer everyone up and I genuinely don't think the team would be the same without them!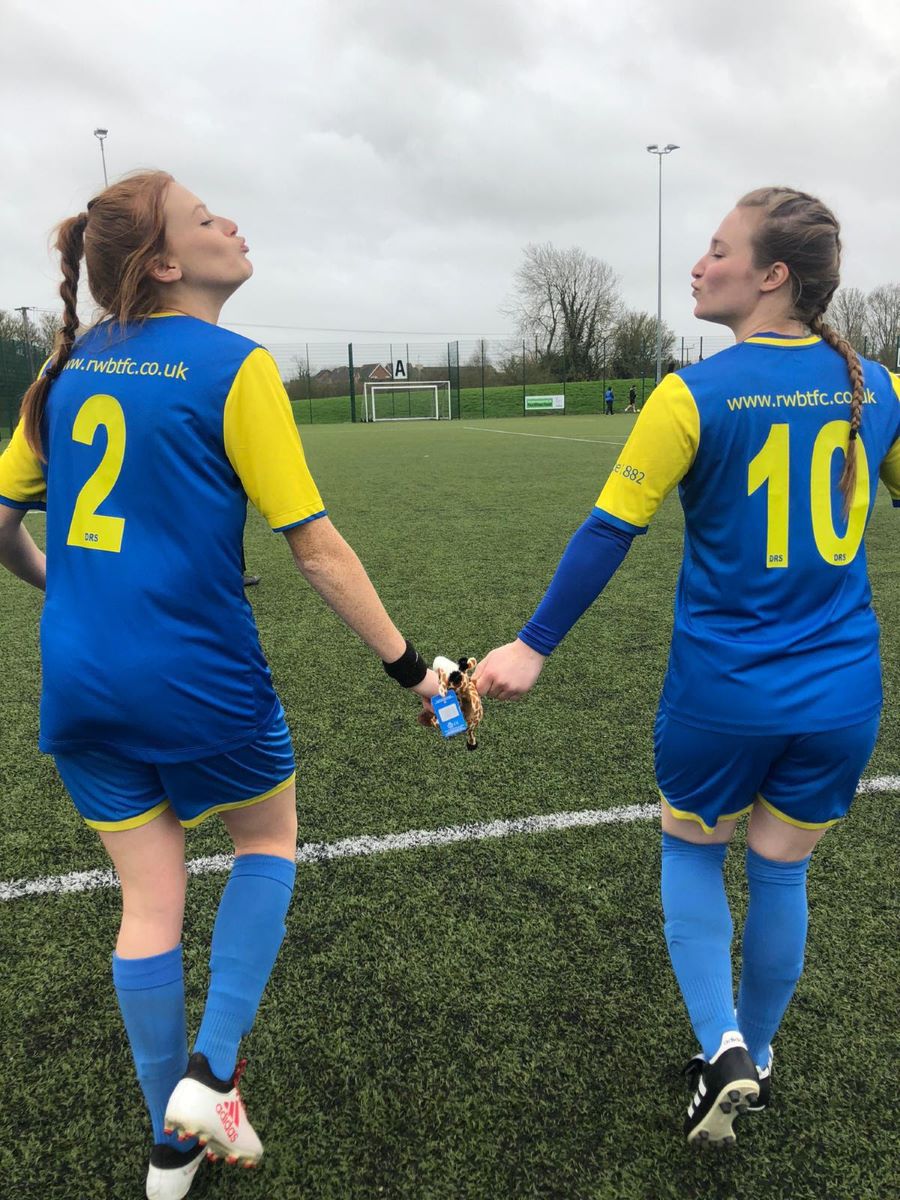 SK: How are you trying to keep fit and fill the void in football?
AF: Our managers, Jonny House and James Goddard, have sent us fitness plans and we also have a Strava club so everyone can motivate each other. In terms of filling the void, we have been having Zoom calls within the team on training nights and we held our first team quiz night on Saturday night, which was a success. We are looking to make it a weekly thing.
#NWSL: Training further delayed but June targeted for big kick-off