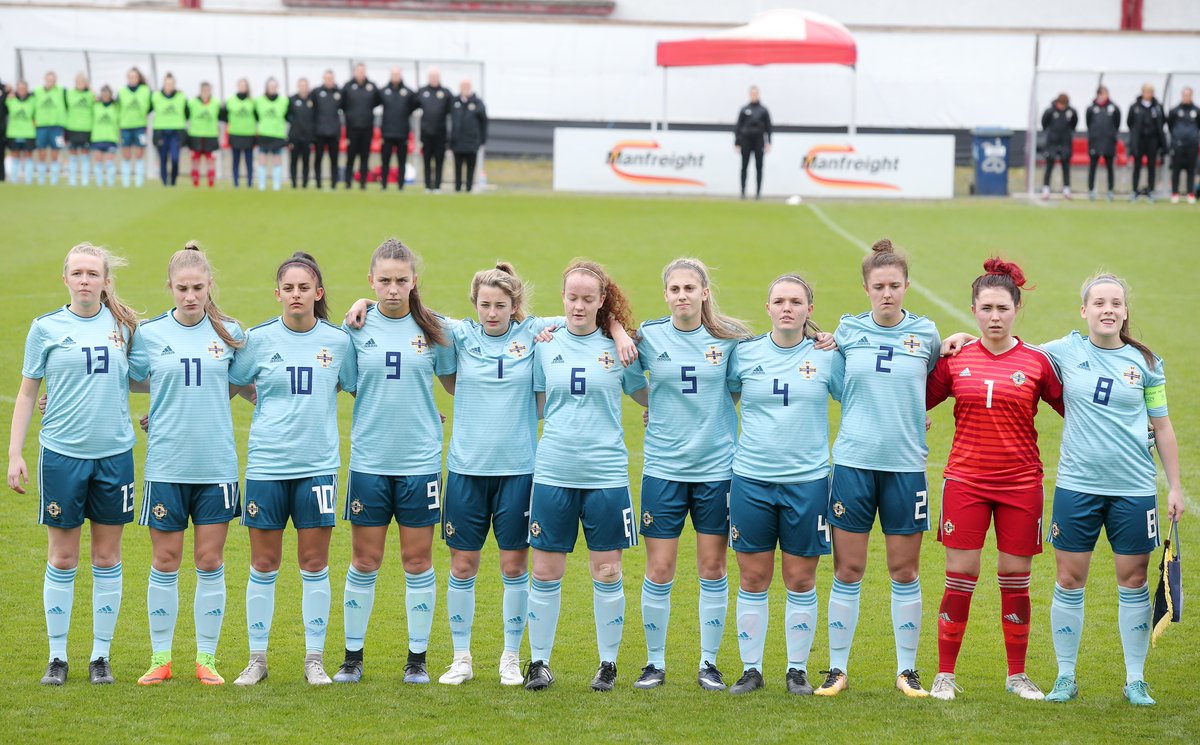 Northern Ireland completed their UEFA Women's U-19 Championship qualifying round with a 7-0 defeat to Germany at Shamrock Park but still progressed on goal-difference by the finest of margins.
The Germans had earlier savaged Estonia 21-0 with a double hat-trick for Sjoke Nüsken and four goals in 13 minutes from substitute Lisa Ebert.
They were intent on another big win as Paulina Krumbiegel, Nüsken and Marie Müller all scored inside the first 20 minutes.
Nüsken got her second of the match to make it 4-0 with little over half an hour played, 5 minutes after the interval and Krumbiegel also doubled her tally, Müller following suit at the end of the 90.
With Kosovo leading their game against Estonia 5-1 and threatening to pip Northern Ireland to second spot on goal-difference, Nüsken completed her hat-trick in added time for a 7-0 result which had the Irish just one goal ahead of the Kosovans.
However, that is how things stayed and the Irish are into the hat for net month's Elite Round draw.