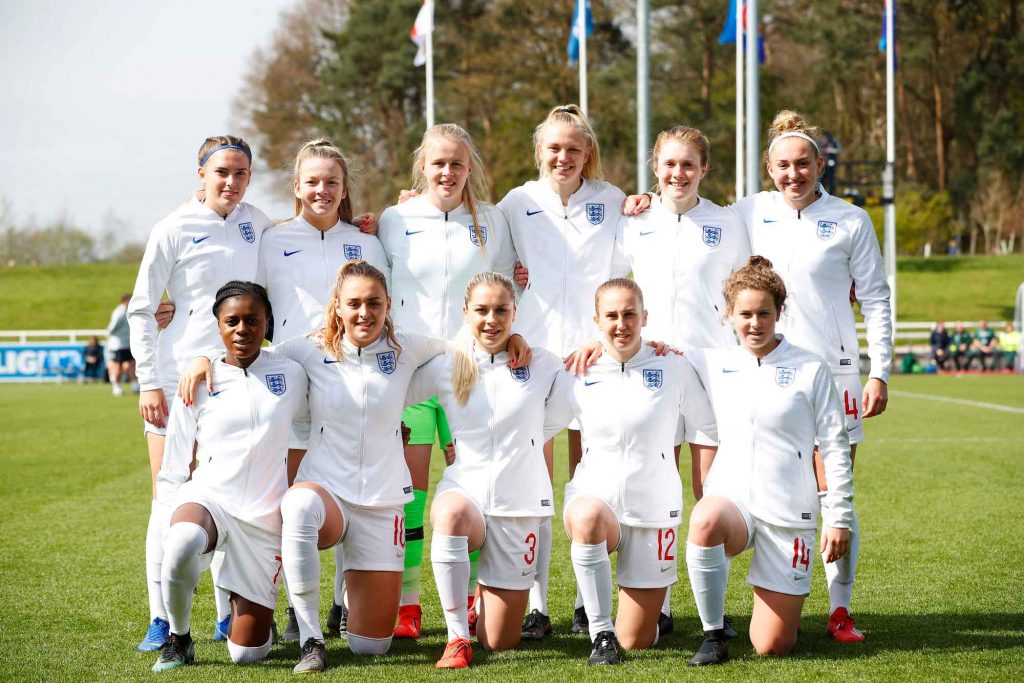 England will step into the 2019 Uefa Women's Under-19 Championship finals in confident mood, says captain Esme Morgan as she looks ahead to the eight-nation tournament set to be played in Scotland over the next fortnight writes Tony Leighton.
Manchester City defender Morgan has led her team through an impressive qualifying campaign, culminating in a 100 per cent record – with 13 goals scored and none conceded – in April's four-team elite qualifying round.
"We've had a lot of challenges to get into the finals," says Morgan, "but we've really gelled as a squad and put in some great performances over the last 12 months, so we should be confident as a group going into the tournament.
"We performed really well in the elite round, scoring a lot of goals and not conceding any. Keeping clean sheets is important, because our strikers are good enough to score in any game – and I can't wait to get the tournament started!"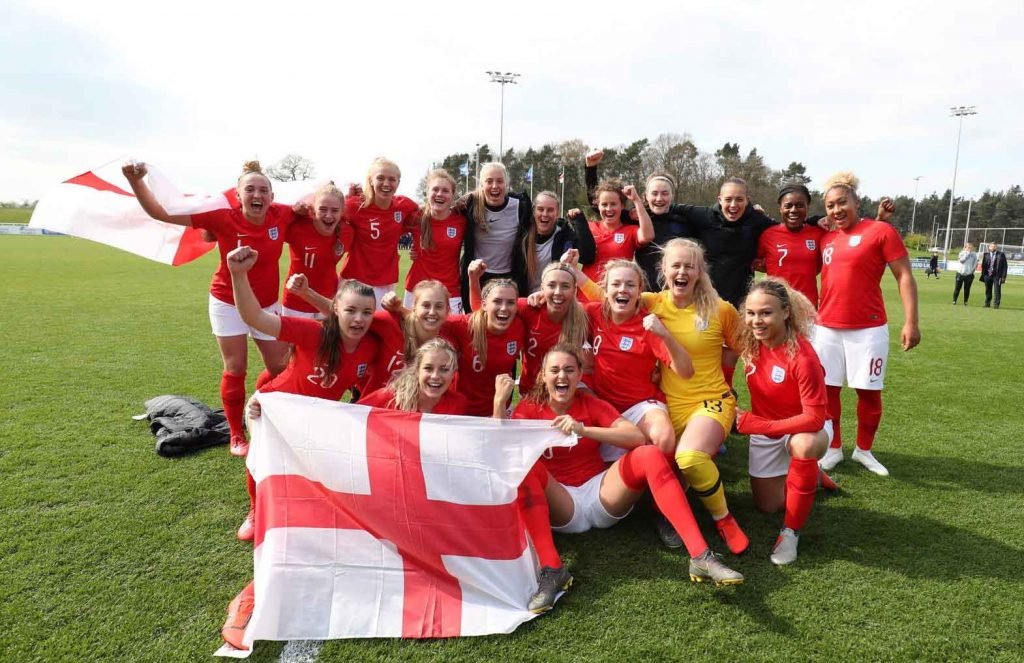 England face Germany on Tuesday at McDiarmid Park, Perth in their opening group game, followed by meetings with holders Spain on Friday at Forthbank Stadium, Stirling and Belgium next Monday at McDiarmid Park.
The group winners and runners-up will enter the tournament's semi-finals, with the added bonus of reaching the last four a place in next year's U20 World Cup finals – a massive carrot for Morgan and her colleagues.
Morgan was part of the squad which reached the semi-finals of the 2018 U20 World Cup in France and the defender says: "That was the best experience of my life, even though I didn't get to play in any of the games.
"I loved every minute. We had an amazing group of players and we ended up with bronze medals. I've tried to explain to the girls how unbelievable it was – that's driving me on to get to next year's (U20) World Cup."
World Cup qualification may be England's end aim, but Morgan and many of her team mates now in Scotland are meanwhile desperate to make their mark at U19 European level after missing out at recent U17 Euro finals.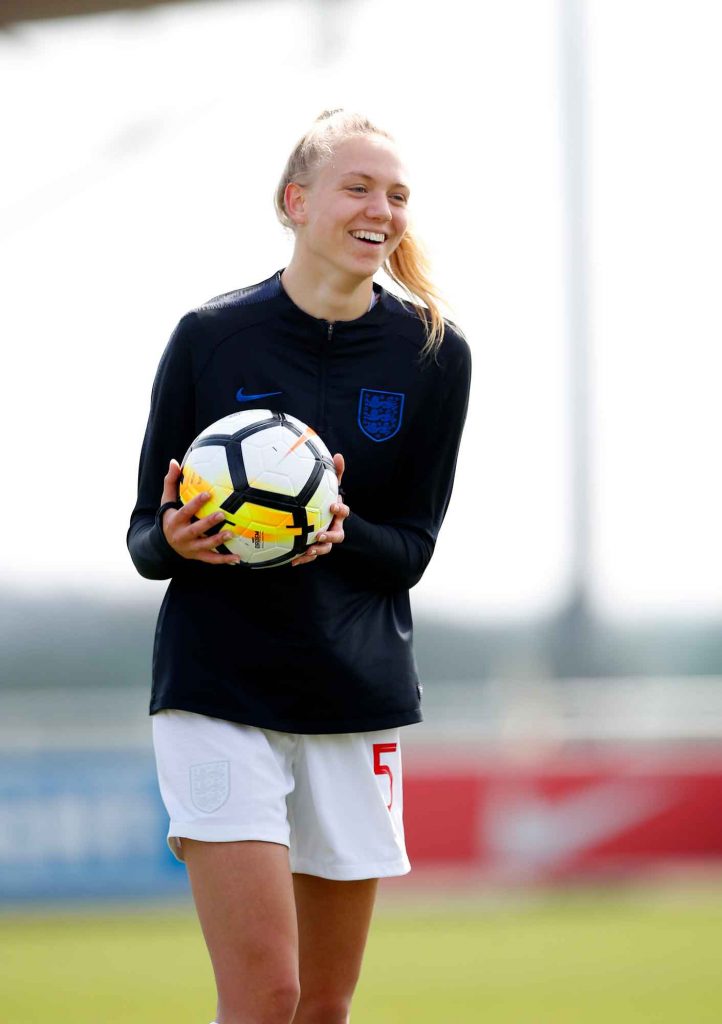 "We got knocked out at the group stage when I played at the (2017) Under-17 finals," recalls Morgan, "so although it was a great experience it was also very frustrating and every one of us was gutted when we went out.
"Some of the girls who played in last year's tournament and lost in the semi-finals are also in our side now, so there's a lot of hurt between us and that will drive us on to play at our top level and hopefully come home with the trophy."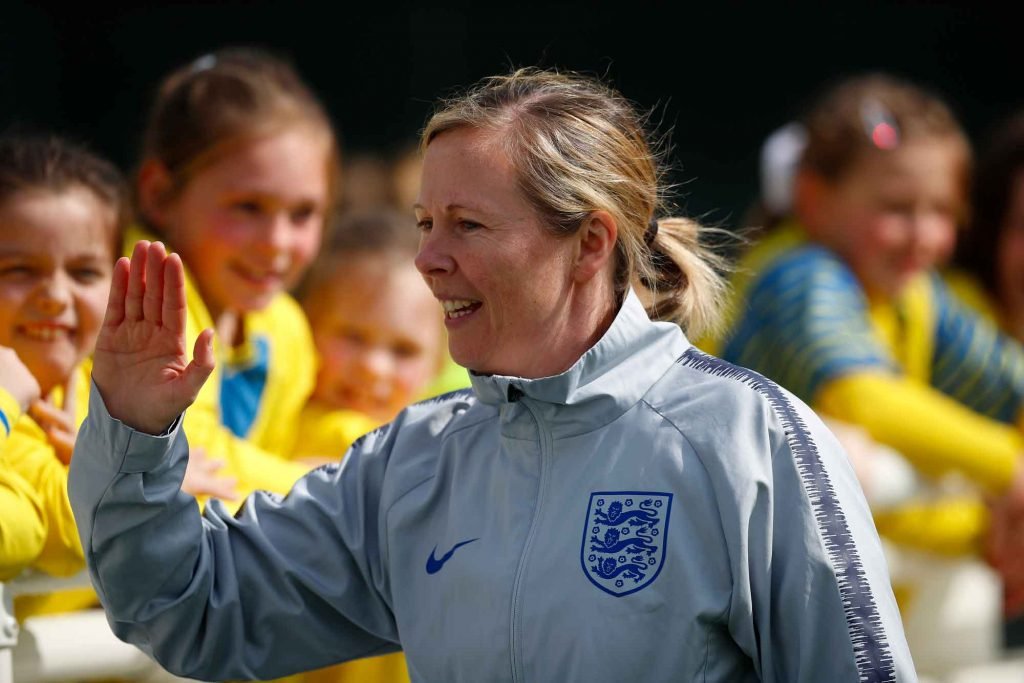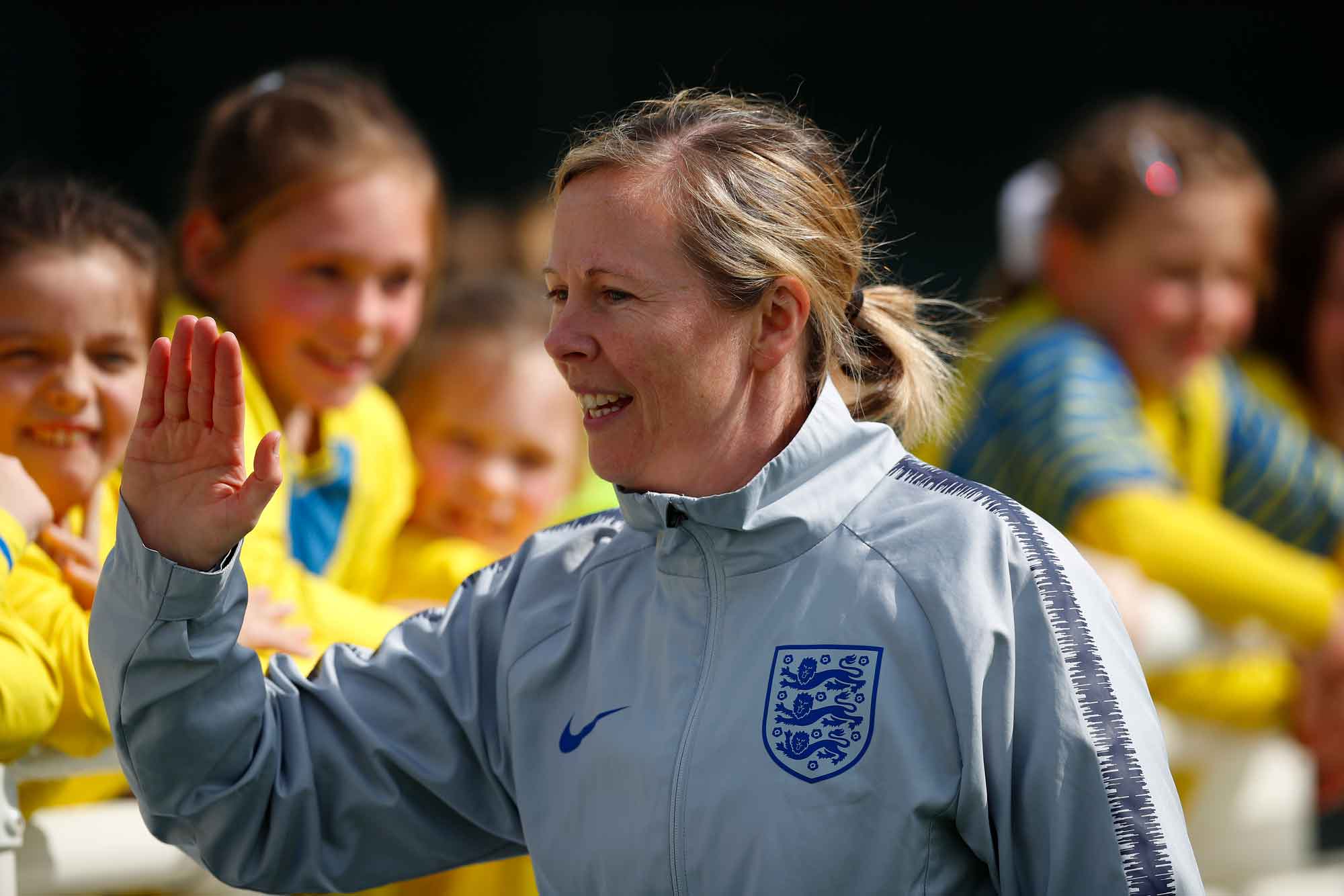 Morgan's words are echoed by coach Rehanne Skinner, who will lead England at the tournament. "There is a fantastic feeling of togetherness in the squad," says Skinner, "and they have been committed in their approach.
"We've been working hard on and off the field in recent weeks at St. George's Park. Now we're set to face three very different opponents in the group stage, but we are thoroughly prepared for that and looking forward to the challenge."
England squad: Goalkeepers – Hannah Hampton (Birmingham City), Emily Ramsey (Manchester United); Defenders – Asmita Ale (Aston Villa), Niamh Cashin (Rider University), Georgia Eaton-Collins (University of Florida), Esme Morgan (Manchester City), Grace Neville (London City Lionesses), Kiera Skeels (Reading), Olivia Smith (University of Central Florida); Midfielders – Lauren James (Manchester United), Aimee Palmer (Manchester United), Jessica Park (Manchester City), Molly Pike (Everton), Amy Rodgers (Liverpool), Emily Syme (Aston Villa); Forwards – Lucy Fitzgerald (London City Lionesses), Lauren Hemp (Manchester City), Jessica Naz (Tottenham Hotspur), Ella Rutherford (Bristol City), Ebony Salmon (Unattached).
#WU19EURO 2019
Group A: Scotland (hosts), Netherlands, Norway, France
Group B: England, Belgium, Spain (holders), Germany
Buy tickets HERE
MATCH SCHEDULE
Tuesday 16 July:
Group A
Norway v Netherlands: 17:00, Firhill Stadium, Glasgow
Scotland v France: 20:30, Saint Mirren Park, Paisley
Group B
Spain v Belgium: 17:00, Forthbank, Stirling
England v Germany: 20:30, McDiarmid Park, Perth
Friday 19 July:
Group A
Netherlands v France: 17:00, Saint Mirren Park, Paisley
Scotland v Norway: 19:15, Firhill Stadium, Glasgow
Group B
England v Spain: 17:00, Forthbank, Stirling
Belgium v Germany: 20:30, McDiarmid Park, Perth
Monday 22 July:
Group A
Netherlands v Scotland: 19:15, Saint Mirren Park, Paisley
France v Norway: 19:15, Firhill Stadium, Glasgow
Group B
Germany v Spain: 17:00, Forthbank, Stirling
Belgium v England: 17:00, McDiarmid Park, Perth
Knockout phase
Thursday 25 July:
Semi-finals
17:00, Firhill Stadium, Glasgow
20:30, Saint Mirren Park, Paisley
Sunday 28 July:
Final
17:00, Saint Mirren Park, Paisley
https://www.uefa.com/womensunder19/finals/