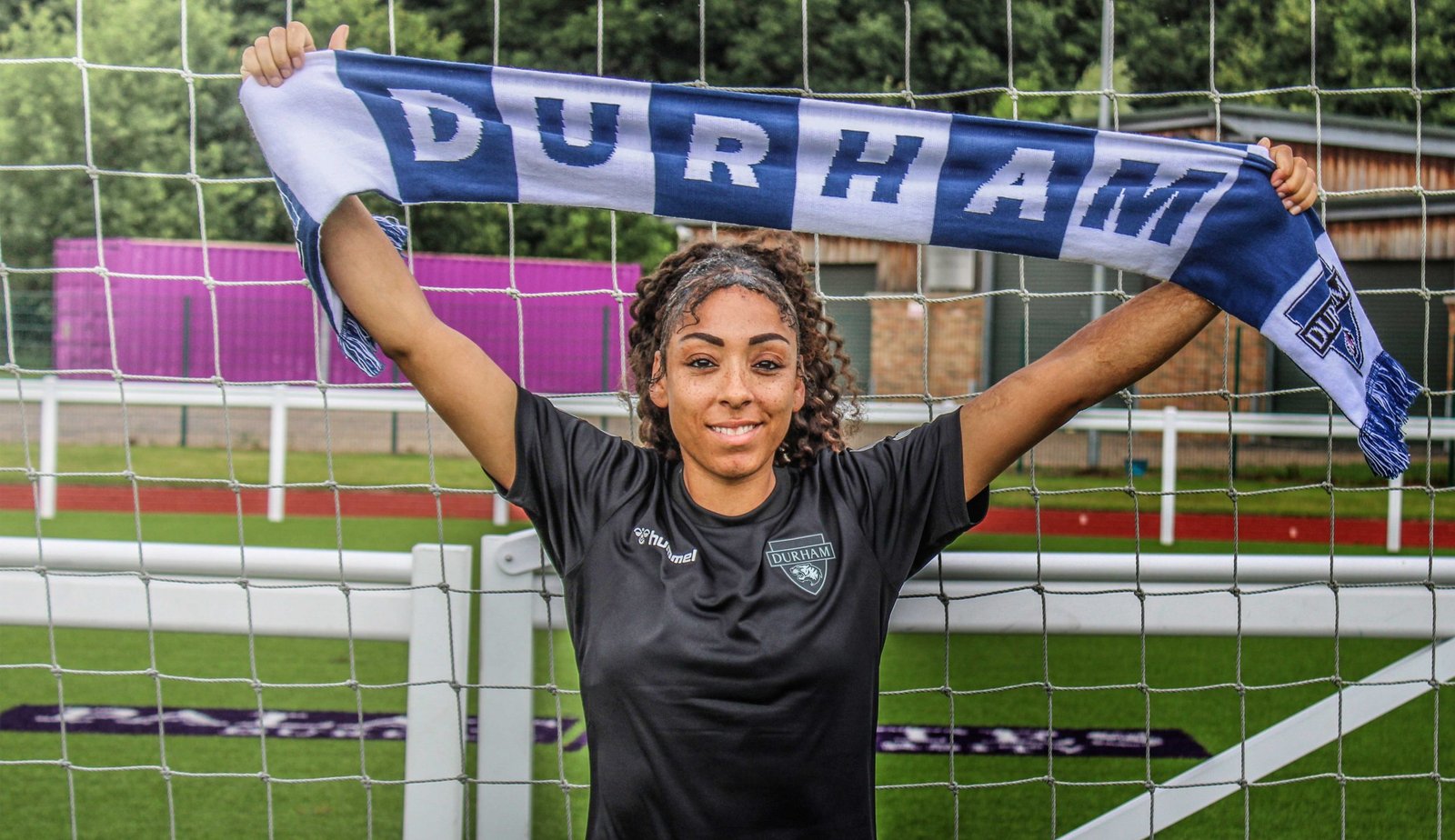 Durham Women have secured the signing of 52-cap England international forward Jess Clarke from Sheffield United.
She played for Lincoln at the start of the Women's Super League era in 2010 and stayed with the side as they transitioned to Notts County. A move to Liverpool then followed with Clarke spending four years on Merseyside.
The 33-year-old, who can play either out wide or centrally, has scored 11 times for the Lionesses and featured at the FIFA Women's World Cup and in UEFA European Championships.
"I'm excited to join the journey and see where it takes us," she said.
"At the end of last season I had a lot of time to think and towards the back end of last season I felt like I was training well and my body felt great.
"The opportunity to play full-time football again was fantastic."
Manager Lee Sanders added: "After speaking to Jess, she was so passionate about football and wanting to play and get back to a full-time environment.
"It was quickly apparent that she was a player that we really wanted to sign.
"She's got a wealth of experience across the frontline and has worked with some wonderful players and strikers in her career so far, and that can only help and add value to the team.
"I'm really excited that we can sign a player of that calibre."