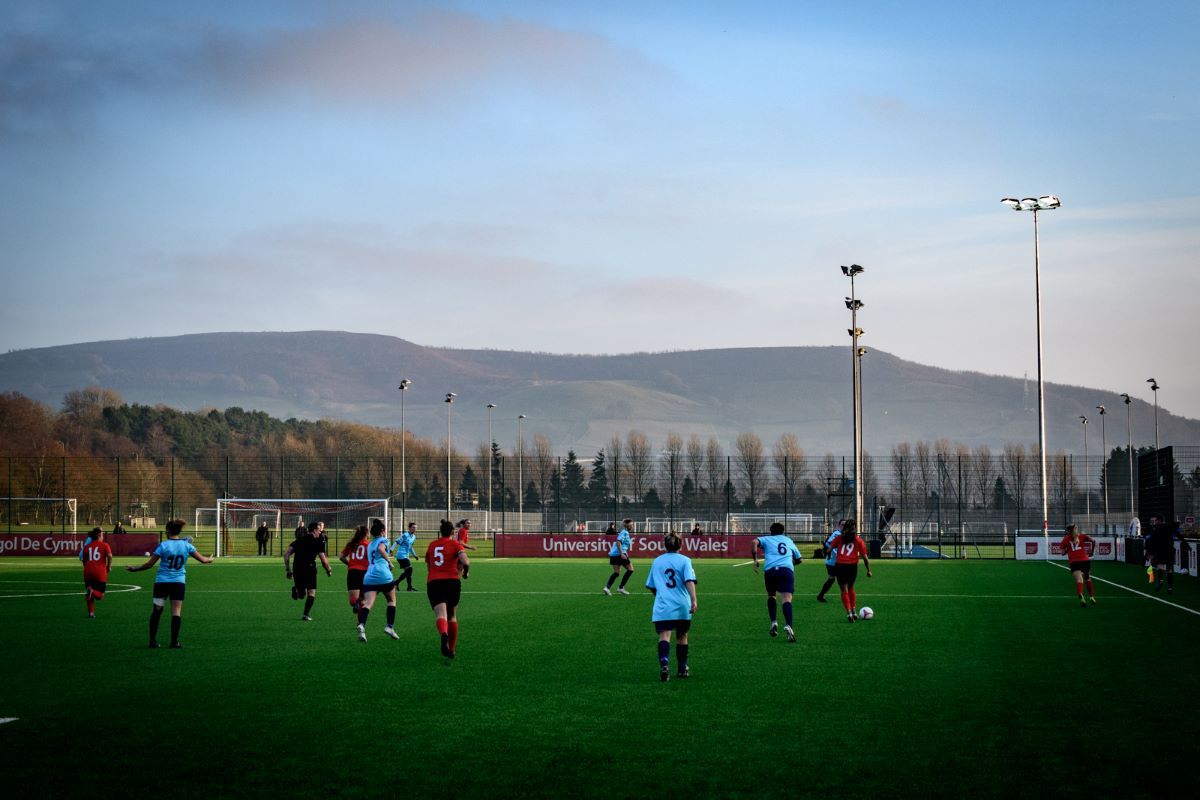 Following last week's announcement that the Orchard Welsh Premier Women's League could resume, a revised fixture programme has now been confirmed.
The competition will resume with Aberystwyth facing Briton Ferry Llansawel on 7 March and is scheduled to conclude on 23 May, with Cardiff Met traveling to Aberystwyth, Cascade hosting Cyncoed, Abergavenny taking on Port Talbot and Cardiff City FC away to Swansea City.
Midweek games have been arranged to support the timetable and 30 May has also been reserved for postponements that cannot be played in the current calendar.
Fixtures
Sun 7 March – Aberystwyth v Briton Ferry Llansawel
Sun 14 March – Briton Ferry Llansawel v Cardiff Met, Cardiff City v Abergavenny, Cascade v Port Talbot, Swansea v Aberystwyth
Sun 21 March – Abergavenny v Aberystwyth, Cascade v Swansea, Cyncoed v Briton Ferry Llansawel, Port Talbot v Cardiff City
Tues 23 March – Cyncoed v Abergavenny
Thurs 25 March – Briton Ferry Llansawel v Port Talbot, Cardiff City v Cardiff Met
Sun 28 March – Aberystwyth v Port Talbot, Cardiff Met v Abergavenny, Cascade v Cardiff City, Swansea v Cyncoed
Sun 4 April – Abergavenny v Swansea, Cardiff City v Cyncoed, Cardiff Met Aberystwyth, Port Talbot v Briton Ferry Llansawel
Weds 7 April – Abergavenny v Cardiff City
Thurs 8 April – Briton Ferry Llansawel v Swansea
Sun 11 April – Abergavenny v Briton Ferry Llansawel, Aberystwyth v Cyncoed, Cascade v Cardiff Met, Port Talbot v Swansea
Sun 18 April – Aberystwyth v Cardiff City, Cardiff Met v Cyncoed, Cascade v Briton Ferry Llansawel, Port Talbot v Abergavenny
Sun 21 April – Cardiff City v Cascade, Cardiff Met v Swansea
Thurs 25 April – Abergavenny v Cardiff Met, Briton Ferry Llansawel v Aberystwyth, Cyncoed v Swansea, Port Talbot v Cascade
Sun 2 May – Aberystwyth v Abergavenny, Briton Ferry Llansawel v Cyncoed, Cardiff City v Port Talbot, Swansea v Cascade
Tues 4 May – Cyncoed v Cardiff City
Thurs 6 May – Cardiff Met v Port Talbot
Sun 9 May – Cardiff City v Briton Ferry Llansawel, Cascade v Aberystwyth, Swansea v Abergavenny
Sun 16 May – Aberystwyth v Swansea, Cardiff Met v Briton Ferry Llansawel, Cascade v Abergavenny, Port Talbot v Cyncoed
Sun 23 May – Abergavenny v Port Talbot, Aberystwyth v Cardiff Met, Cascade v Cyncoed, Swansea v Cardiff City