Republic of Ireland Women's comeback against Iceland ran out of time in Friday's friendly internationals.
Republic of Ireland fell three goals behind in Iceland before replying twice in the second half.
Iceland were ahead after 10 minutes, Agla Maria Albertsdóttir bringing down a ball over the top and swiftly lifting it over an outrushing Grace Moloney and into the net.
Ireland were soon two goals down, Gunnhildur Yrsa Jonsdóttir stretching to poke a loose ball home following a corner.
Dagny Brynjarsdóttir made it 3-0 before the break, reacting first after a Karólína Lea Vilhjálmsdóttir shot came back off the post.
Heather Payne pulled a goal back from a Katie McCabe cross 5 minutes into the second half and Diane Caldwell might have further reduced the arrears but Sandra Sigurðardóttir made the save in a crowded goalmouth.
Louise Quinn hit the side-netting when connecting with a McCabe free kick, but Amber Barrett did find the net with a shot on the turn in off the post in stoppage-time.
Ireland head coach Vera Pauw told fai.ie: "You can never start the way that we did and everyone is aware of that. It's not that we are not aware of that, it's not that it has not been highlighted but because of the circumstances it cost us a couple of goals and that cannot happen any more.
"We need to be more clinical (in front of goal) but what I liked is that we put a lot of pressure forward after the first half that we came through. We are capable of jumping up to that level and we will face these difficult circumstances again against Sweden and Finland, so it's good that we are experiencing it now and learning how to deal with it."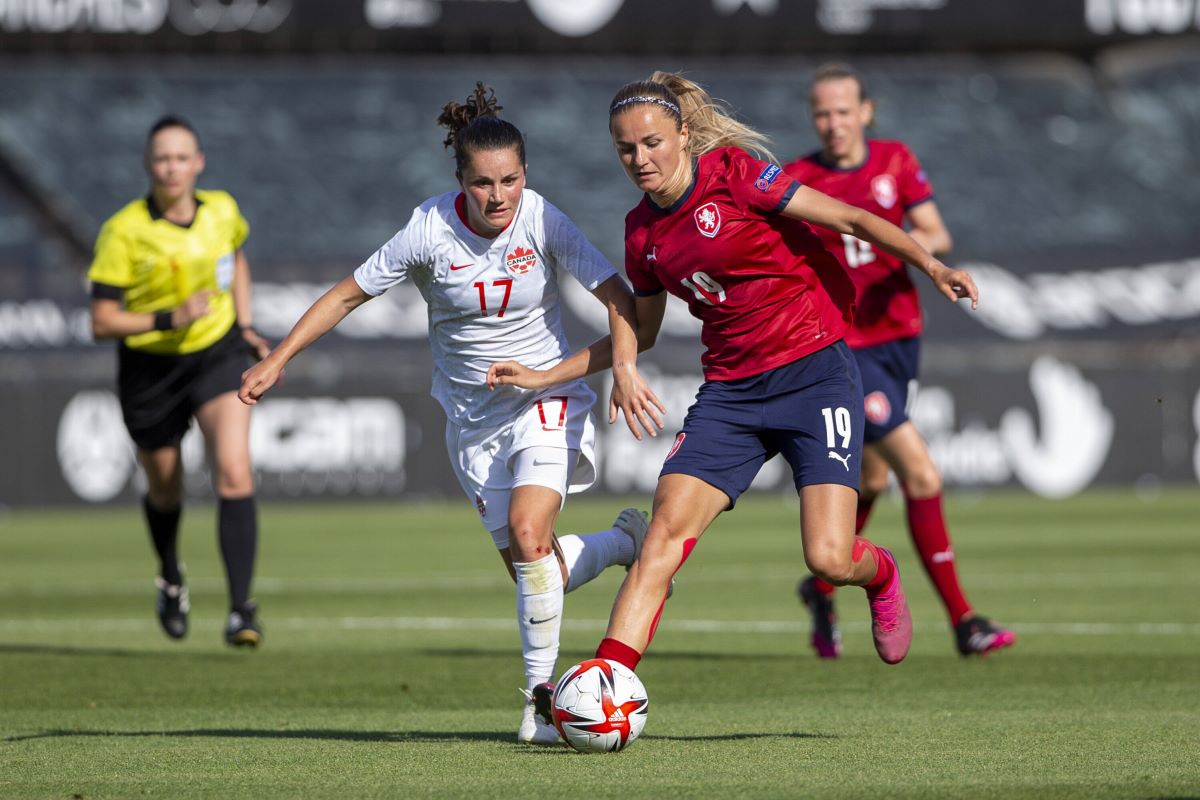 Canada draw a blank
Canada were held to a goalless draw in Spain by the Czech Republic. Jordyn Huitema was wide with a diving header,  Kadeisha Buchanan fired straight at the keeper and Jade Rose found the side netting all in the dying minutes.
Bruno bags brace for Brazil
Also playing in Spain, Brazil beat Russia 3-0 with goals in each half by Bruna Soares and a third from Andressa Alves.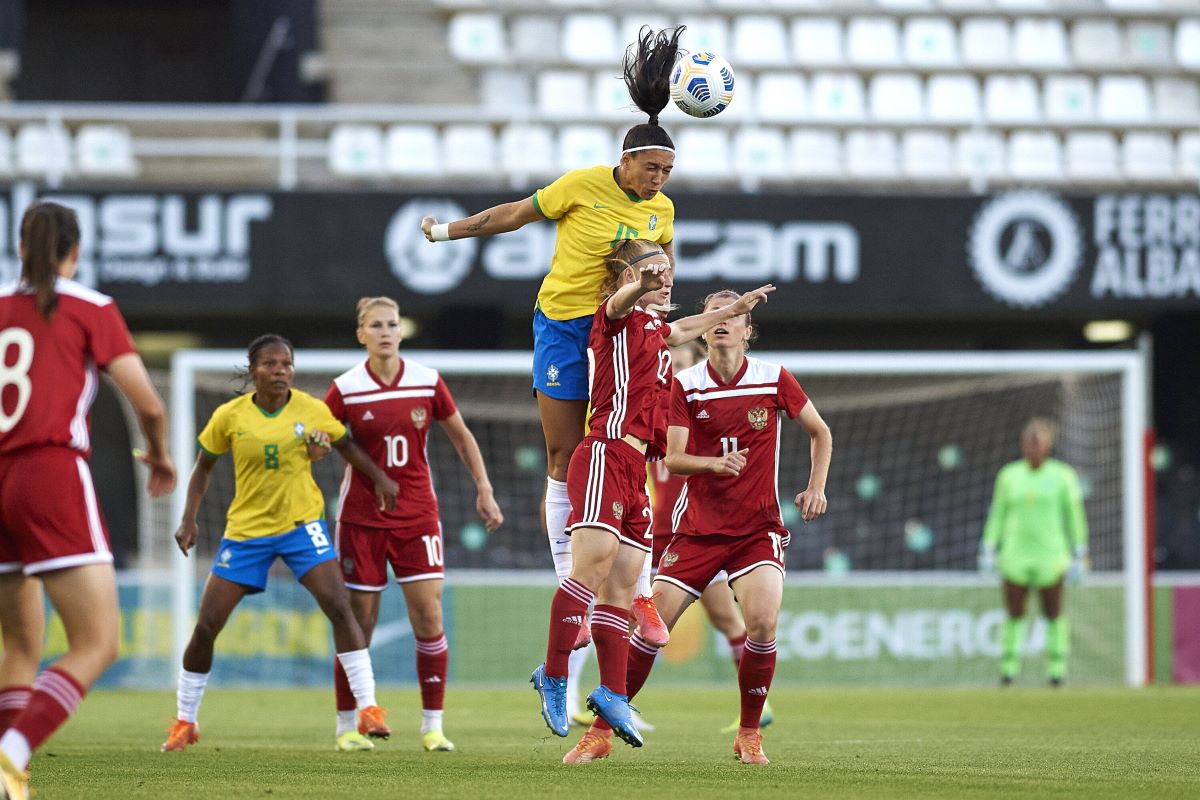 Poles foil Finns
Poland came from two down at the break to draw 2-2 with Finland. Evelina Summanen and a Karolina Klabis own-goal had the visitors in command but Dominika Grabowski and Ewa Pajor pulled the Poles back on level terms.
Other results
3-Nation Tournament
Iran 0-5 Uzbekistan
Friendlies
Bulgaria 0-1 Bosnia-Herzegovina
Georgia 3-2 Azerbaijan
Rachel Furness is NI Women's International Personality of the Year