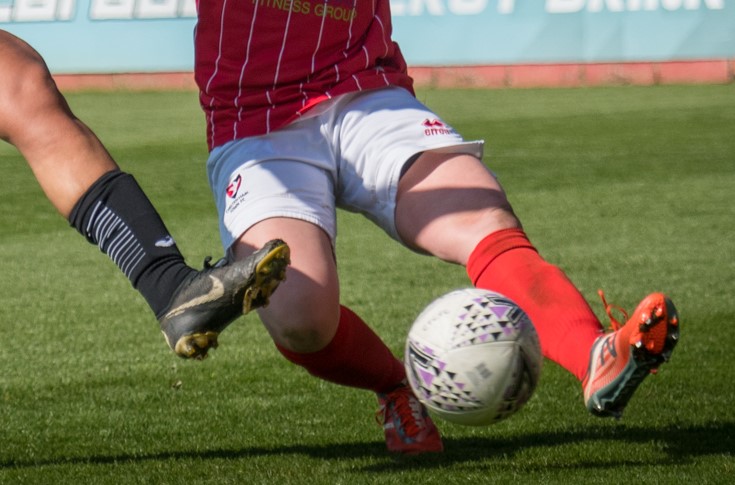 Here is our free listings for clubs seeking new players for their women's or girls' teams, as well as voluntary staff, plus details of club trials.
Accrington Stanley – New players welcome for First Team & Reserves. Email asctladies@stanleytrust.co.uk or call 07828 129170 / 07764 367756.
Actonians  – West London FA WNL side holding trials for 1sts & new U-21 side on the 1 July. To register, please fill in this form. https://forms.gle/pie4VNAeKMRe9ia38
AEK Boco – Bristol-based club has open training sessions on 1 & 8 July. Email abi.nicholas11@gmail.com
AFC Dunstable – Open trials on Wednesday 23 June, 8 – 10pm at Creasey Park Football Centre. @AFCDWomen
Allexton & New Parks – Leicestershire League side holding open training in June. Call Phil on 07809 437287.
Aylesford – Open sessions for two senior sides on 4 July. Register here.
Baglan – Open training sessions throughout June & July for Welsh Tier 2 & U-19 teams. Email Baglanbgc@gmail.com
Barking – Eastern League side holding open training sessions on 15 & 22 July. DM @BarkingFCWomen for more info.
Barry Town United – Welsh Premier side holding open training sessions 24 June & 1 July. Email btuladies@gmail.com
Bolton Wanderers GFC – To register your interest in the open-age trials, click here. 
Bowers & Pitsea – Open trials every Wednesday night throughout June. DM @bowersladiesfc
Cambridge City – Open trials on 27 June. To register your interest, fill in the form.
Cardiff City LFC – FAWNL club have senior & U-17 trials. Register via cardiffcitycoaches2020@gmail.com
Cardiff City FC Women – Trials for WPWL club's 1sts & U-19s on 27 & 29 June. Email  iain.darbyshire@cardiffcityfc.co.uk
Cardiff Cosmopolitan – Recruiting players now, training has begun. Email craig89w@outlook.com
Chesterfield – Trials for all U-10 to U-16 teams on Saturday 3 July. Register your interest here.
Darlington – Open training sessions coming up for new team. For further info, e-mail  girlsdevelopment@darlingtonfcacademy.co.uk
Dartford – Open trials for 1sts & Reserves on 14 July. Fill in form here.
Deal Town Rangers – All welcome, even if you haven't kicked a ball since school. Email martholland@gmail.com
Denham United – Open training sessions 29 June to 29 July. Email Dulfc@live.co.uk to register your interest.
Eastbourne Borough – New team trains Weds 19:30pm at Priory Lane. Email womensmanager@ebfc.co.uk.
Exeter City – Open training session at the Cliff Hill Training Ground on 1 July 8pm. Contact ecfcwomen@ecfc.co.uk
FC St Helens – Have formed a new Women's side. To register: https://opkk5fcftqd.typeform.com/to/FQA27AWZ
Forest Green Rovers – Open sessions for 1st and 'B' teams on 24 & 27 June. To sign up, go to the following link https://qrco.de/bc8kma
Gateshead – Last open trial is on 27 June. For more info, email alisha@gateshead-fc.com
Grimsby Town – Seek competitive players for East Midlands League side. Register your interest in trials here.
Histon – Open trials being held for 1st & Development teams. tinyurl.com/HistonLFC
Hounslow – Experienced keepers wanted for FAWNL team. Please email hounslowwomenfc@gmail.com for information on trials and pre season training.
Kent Football United – Apply for 1st team open day, register for U14 & U-16 trials by clicking here.
Kings Lynn Town – Trials for Eastern Premier side on 6 & 8 July. Coaching, sports science, physio and media voluntary positions also available. Email joe.simpson@kltown.co.uk
Knebworth – Open training sessions for new team. Contact womens@knebworthfc.co.uk
Leatherhead – Looking for players aged 16+ to join their team. Please email Nick Brown at nbrown@leatherheadyouthfc.co.uk
Lewes – Trials for U-14, U-16 and Development (age 16-21) teams on 27 June & 4 July. Register here before deadline of 20 June.
Leyton Orient FC – Open sessions for new First, Development, plus U-18 and U-16 teams. Click here to register.
Liverpool Feds – Open training on 27 June & 1 July. Email liverpoolfedswfc@gmail.com to confirm attendance.
Longlevens – Gloucestershire club seeks Reserve team players. Training on Wednesdays 6.30pm at Longford Lane.
Kidderminster Harriers Academy – To register your interest for season 2021/22, with open training sessions starting soon, please contact shannon.hayes@harriers.co.uk
Mansfield Town – Hosting trials for first & development squads on 27 June, plus training on 29 June & 1 July. Full details here.
Morecambe – Holding an open trials session on 4 July. Email morecambeladiesfc@gmail.com
Marine Academy Plymouth – Open training sessions on Tuesdays, 7-8.30pm. Register your interest with  Owen.hambly@marineacademy.org.uk
Norwich City
– Register your interest for trials which are to be held on 29 June by clicking
here
.
Portsmouth – Register your interest in playing for the Development Team: https://t.co/tGDb8UndVF?amp=1
Port Talbot Town – Looking to supplement Welsh Premier side and U-19s. porttalbotladiesfc@gmail.com
Royston Town – Looking for new players for next season. For details, click here.
Slough Town – Looking to add a few experienced players. For a trial, contact gensec@sloughtownfc.net
Solihull Moors – Open training sessions from 29 June onwards. DM @smwfcofficial
Southampton Women's FC –  Youth and Senior Trials begin 4 July! To register, click here.
South Shields – Open training on 23 & 27 June. Email southshieldsfcladies@gmail.com
Stratford Town – Training Wednesdays 7.30-9pm at Stratford Town FC. Call Charlie on 07506 037418, or email stratfordtowngirlsfc@hotmail.com for more info.
Sun Sports – New team in Watford welcomes players of all abilities to join. Email: pfellas@yahoo.com
Sutton United – Trials for 1sts, U-23s & U-21s on 20 June. Pre-register at women@suttonunited.net
Victoire – Surrey-based side holding trials on 27 June at Croygas Sports Club, arrive by 10.45am for 11am to midday session.
Wakefield Trinity – Register here for trials on 22 June and 4 July.
Walton Casuals – Trials being held on 24 June. Register via email at trial@waltoncasualsladiesfc.co.uk
Welwyn Garden City – Forming an U-18s team, to register your interest please email wgcfcladies@gmail.com
Wem Town – Open sessions on 27 & 30 June. For more info, please complete the form.
Weston Mendip – Looking for players for 1st team and U-16s. Call 07779 970901.
Wigan Athletic – Looking to strengthen 1st team, trials on 4 July. Email a.aspinall@wiganathletic.com
Winchester City Flyers – Open training sessions on 13 & 15 July, 6.45-8pm at King George V Playing Field.
Woodley United – Open session where all abilities are welcome. Sunday 11 July, Woodford Park 3G, Haddon Drive, Woodley at 10am-12pm. @WoodleyUtdLFC
Worcester City
– Hosting trials  for 1sts, Development and U-18 teams on 11 July, 1pm-4pm at Claines Lane. Register your interest by completing the form on the club's
website
Wroxham
– Open training on 27 & 30 June at Football Development Centre in Norwich. DM
@WroxhamWomen
Wycombe Wanderers – Want players and coaches for firsts, new Reserve team and U-18s. Complete this form to register your interest.
Unless otherwise stated, trials are for those aged 16+ by the start of next season. 
If you want a free listing here, please send very brief details to 

info@shekicks.net
Regional Talent Clubs
To find contacts for trials at Regional Talent Clubs for U-10s, U-12s, U-14s & U-16s. please click on the relevant Tier 1, 2 or 3 link below. Apologies if any are not up to date, we tried to keep a comprehensive list of current contacts.
REGIONAL TALENT CLUBS BY TIER
Register now for an 'Online Women's Football Development Program' created and delivered by worldwide football talent development experts 'Double Pass'