Our third and final look at the County Women's Leagues during the festive break in play begins in the Midwest Counties and finishes in Wiltshire.
Midwest Counties – Stopping Hereford Lads Club Ladies looks a hard task with their ten straight wins at nearly eight goals a game, any challenge would come from Albrighton, Wyre Forest Phoenix or Hereford FC.
North Riding – Nine wins from nine gives Guisborough the Premier top spot ahead of an unbeaten Harrogate Town Development, who have games in hand with which to cut the gap. Redcar Athletic Reserves are goal-difference in front of Boro Rangers Reserves from a game fewer in Divison 1, while third-placed Whitby Fishermen's Society play catch up.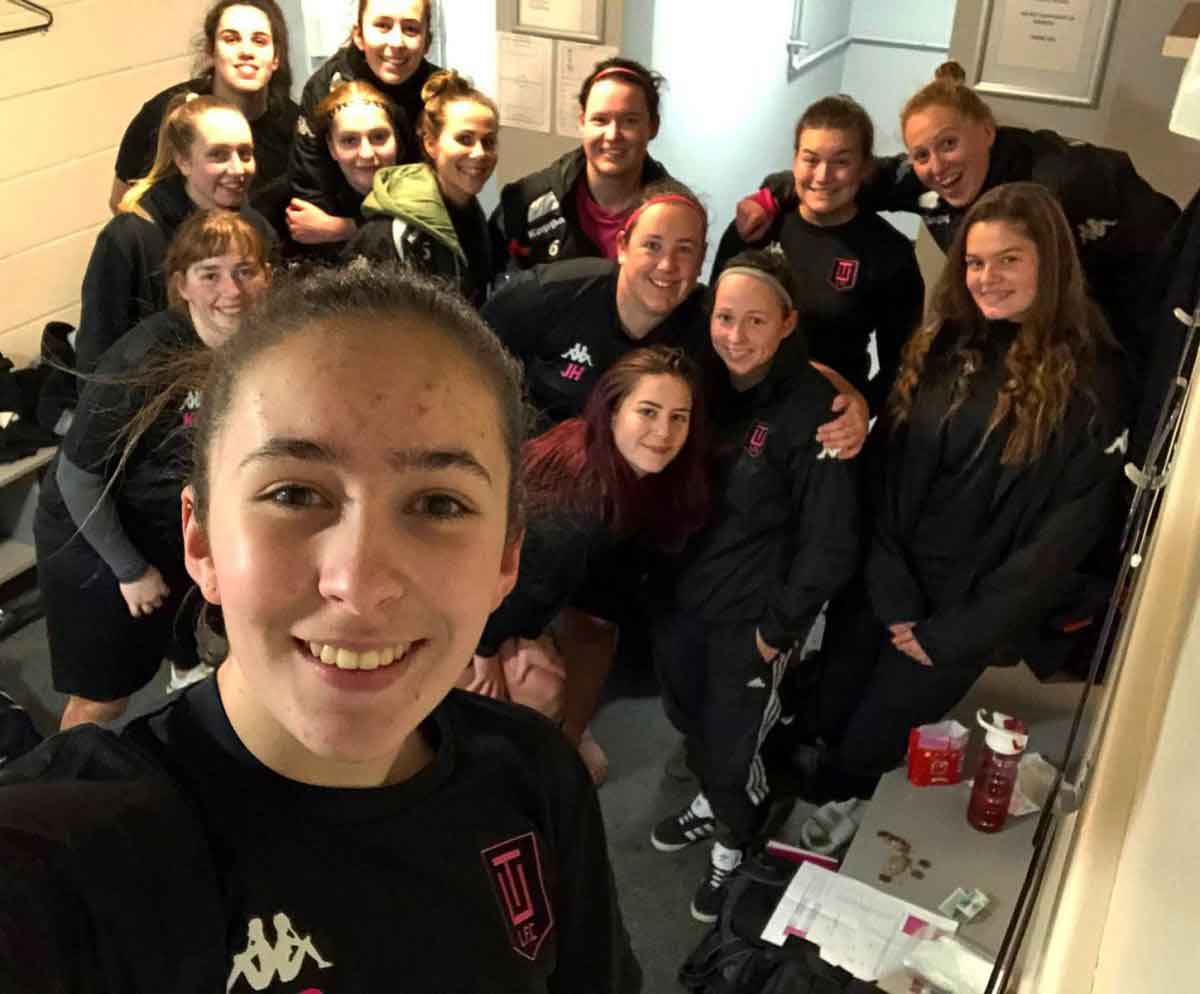 Norfolk – Thorpe United have won their first nine fixtures in Division 1, putting them six points clear of Sprowston while Bungay Town and Tavern have games in hand. Stalham Town are top of Division 2 by nine points with Thorpe United Reserves and Beccles Town each with matches to make up as they look to test the leaders.
Northamptonshire – Deanshanger Athletic lead on maximum points so far in Division 1 but both Roade and Corby Stewart & Lloyds are also unbeaten. Division 2 leaders Kingsthorpe Jets can be caught by Halse United and  AFC Rushden & Diamonds, while Crick Athletic and Welland Valley are also in contention as every side has lost at least twice.
Northumberland – Wallsend BC Reserves' leadership is down to just a better goal-difference than West Allotment Celtic, who have played a game fewer.
Nottinghamshire – Mansfield Hosiery Mills have dropped just the two points in leading the 14-team table from Sherwood, with Nottingham Forest Development in third but Clifton All Whites better placed in fourth.
Sheffield & Hallamshire – AFC Doncaster are without defeat in a Division 1 leadership they hold from Millmoor but third-placed Dronfield Town are also unbeaten and can currently match the top team's tally. Sheffield Wednesday Development have won all but one of their Division 2 fixtures to sit ahead of Mexborough Athletic and Wickersley but it's Worsbrough Bridge Athletic of the chasing pack who are best placed.
Somerset – Keynsham Town Reserves top Division 1 and like Purnell Sports in third have only failed to win once but Bishops Lydeard Reserves are in-between them with a 100% record. Two of the same clubs feature in Division 2, where Bishops Lydeard Development lead from Purnell Sports Reserves, while Stockwood Wanderers have games in hand on both.
South East Counties – Top of Division 1 East are Maidstone United with nine wins and as many points more than Margate, although they have played two games extra. In Division 1 West it's Mole Valley with the perfect form to lead from Lancing, while Oakwood and Burgess Hill Town each have matches to make up. Aylesford Seconds lead Kent Division 1 ahead of Dartford Reserves, Junior Reds have the Division 2 West leadership in front of Sevenoaks Town but Guru Nanak look more likely challengers, while in Division 2 East Maidstone United Development are well clear after six straight wins.
Staffordshire – It's a two-horse race for the title between Tamworth and Sutton Rangers Lionesses, both unbeaten and the former with a much better goal record but the latter a point behind with a game more to play.
Suffolk – Still many games to go in this 14-strong division in which 93-goal Needham Market Reserves have won ten times to lead on goal-difference from Brettvale, who like Bury Town and Holland have only once missed out on victory.
Sussex – Roffey's leadership is under threat despite being unbeaten, as they have been held four times in their ten outings, presenting Barnham Trojans with the opportunity to overtake them.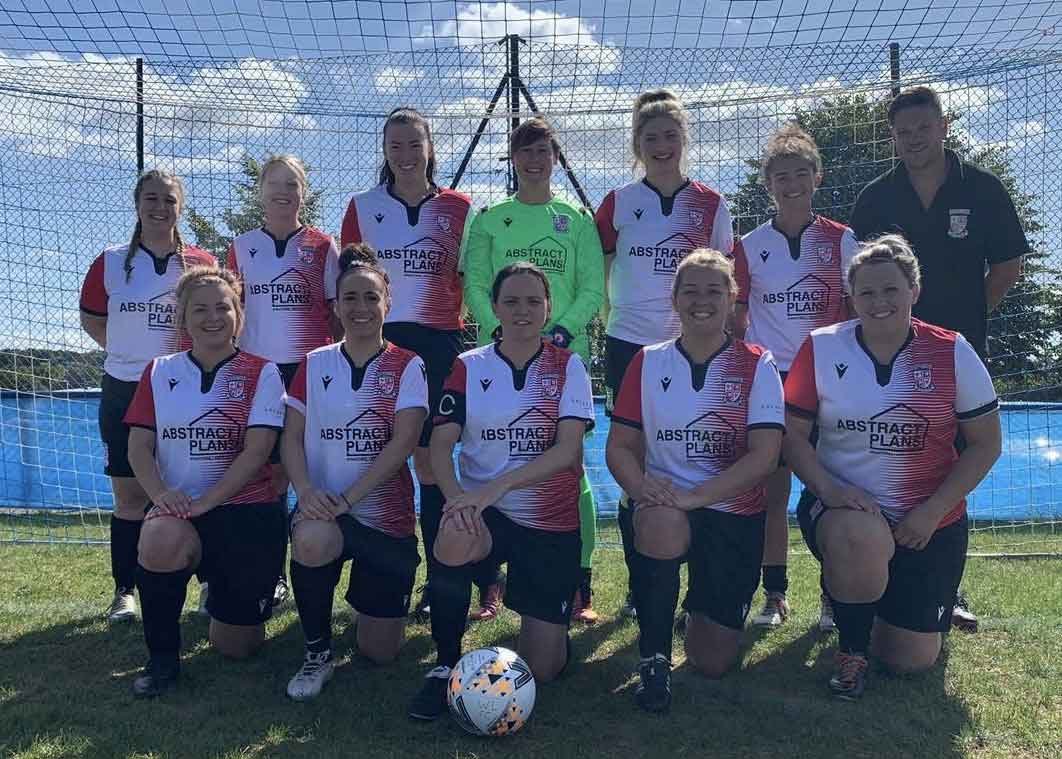 Thames Valley Counties – Woking's pole position in Division 1 is clearly most threatened by third-placed Banbury United and Division 2 leaders Holyport can be caught by Milton United, also in third position. Banbury United Development top 3 North but Long Crendon, Stonesfield & Chadlington and Headington Amateurs all represent a serious threat. In 3 South it's S4K top by one point from Mortimer while Taplow United down in sixth are looking in good form. Badshot Lea lead 3 East in which fourth-placed Harefield United offer the most competition, while Summertown Stars comfortably lead the Development table from Wraysbury Village.
West Riding – The Premier top spot is held by Yorkshire Amateur after seven wins in a row, Farsley Celtic Juniors are second with the chance to halve the gap, while their Reserves lead the Division 1 table but with Leeds United U-21s in a strong position. In the Second there's Hemsworth Town ahead of Morley Town by three points but the latter holding a perfect record.
Wiltshire – Melksham Town are out in front by a single point from Trowbridge Wanderers who have played two games more, leaving FC Chippenham in third as the main challengers but with four points to make up.