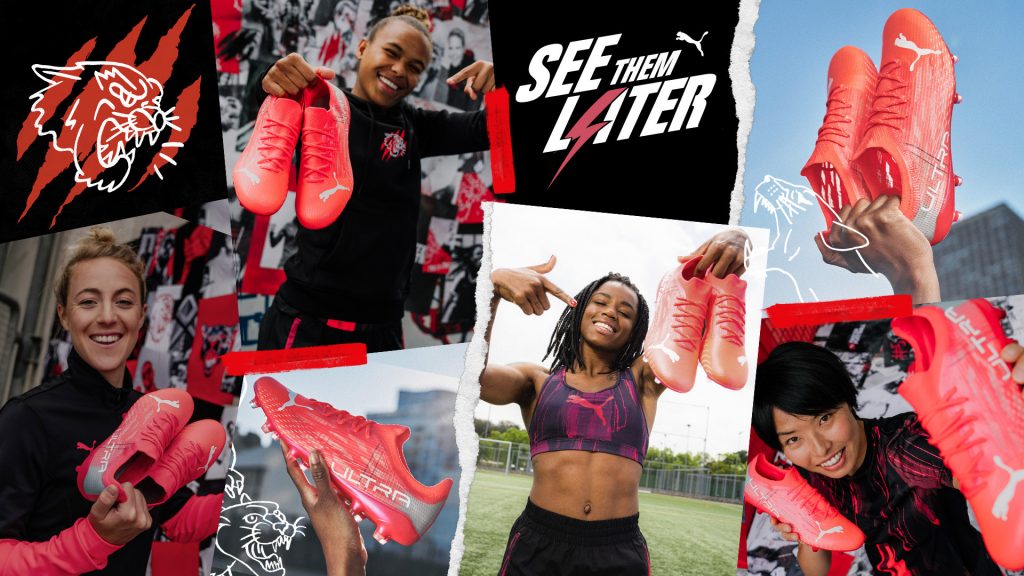 Sports company PUMA has unveiled their next generation ULTRA 1.3 boots as part of their 'Faster Football' movement. For the first time, they are offering a Women-specific fit (and a unisex fit too) for its trailblazing new speed boot.
And we are giving away a pair of these 🔥 boots (see below for details)!
The ULTRA 1.3 has been crafted to See Them Later, designed to light up the game with explosive straight-line speed and is being worn some of the world's best players, including Nikita Parris, Saki Kumagai, Alex Popp, Ramona Bachmann, Ludmilla and Eugénie Le Sommer.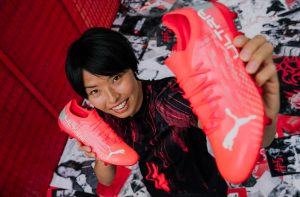 Research into the anatomy of the male and female foot, combined with cross comparison fit testing, formed the basis to developing their Women-specific ULTRA said Lilly Cocks, Senior Developer Teamsport Footwear at PUMA. The Women's-edition features a regular to narrow silhouette shape, a lower instep, reduced midfoot volume and conical studs. By removing more volume from the upper we have created a boot that is more tailored to the anatomical shape of the female foot."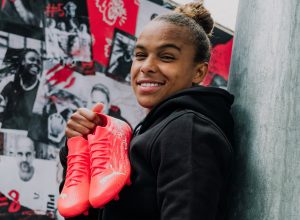 The Women's edition is available on pre-sale from July 15th with the Unisex edition available from July 16th at http://PUMA.com and specialist football accounts. The global in-store date for both editions is July 22nd in PUMA stores and at leading football retailers worldwide.
And following giveaways on our Twitter & Instagram channels (with our Facebook giveaway coming soon) we have a pair to giveaway to readers right here too!
HOW TO ENTER THE PUMA ULTRA 1.3 #SKBOOTSGIVEAWAY ⤵️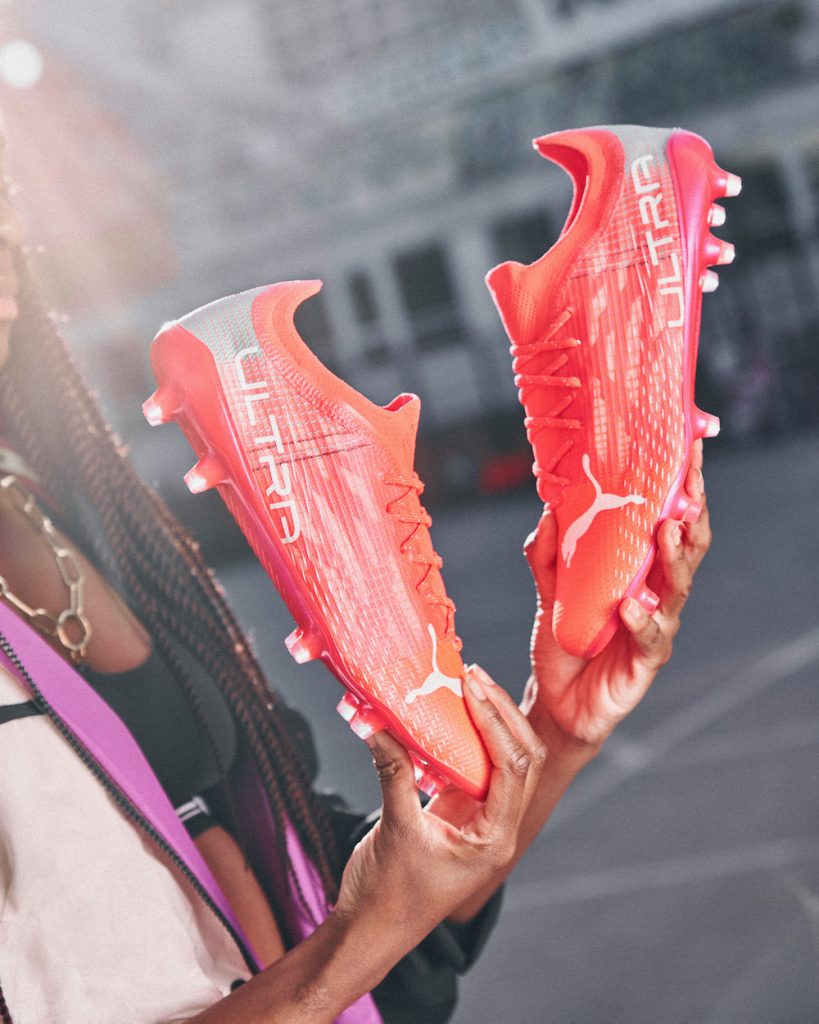 Email: info@shekicks.net
Include the subject header:  PUMAULTRA #SKBOOTSGIVEAWAY
+ the name of the person to win
+ their boot size
+ AND please include the letter Y if you subscribe to SK Magazine or N if you don't (it WILL NOT affect your chances of winning).
Competition closes @ 5pm, Fri 23rd July, 2021. (For UK residents only.)