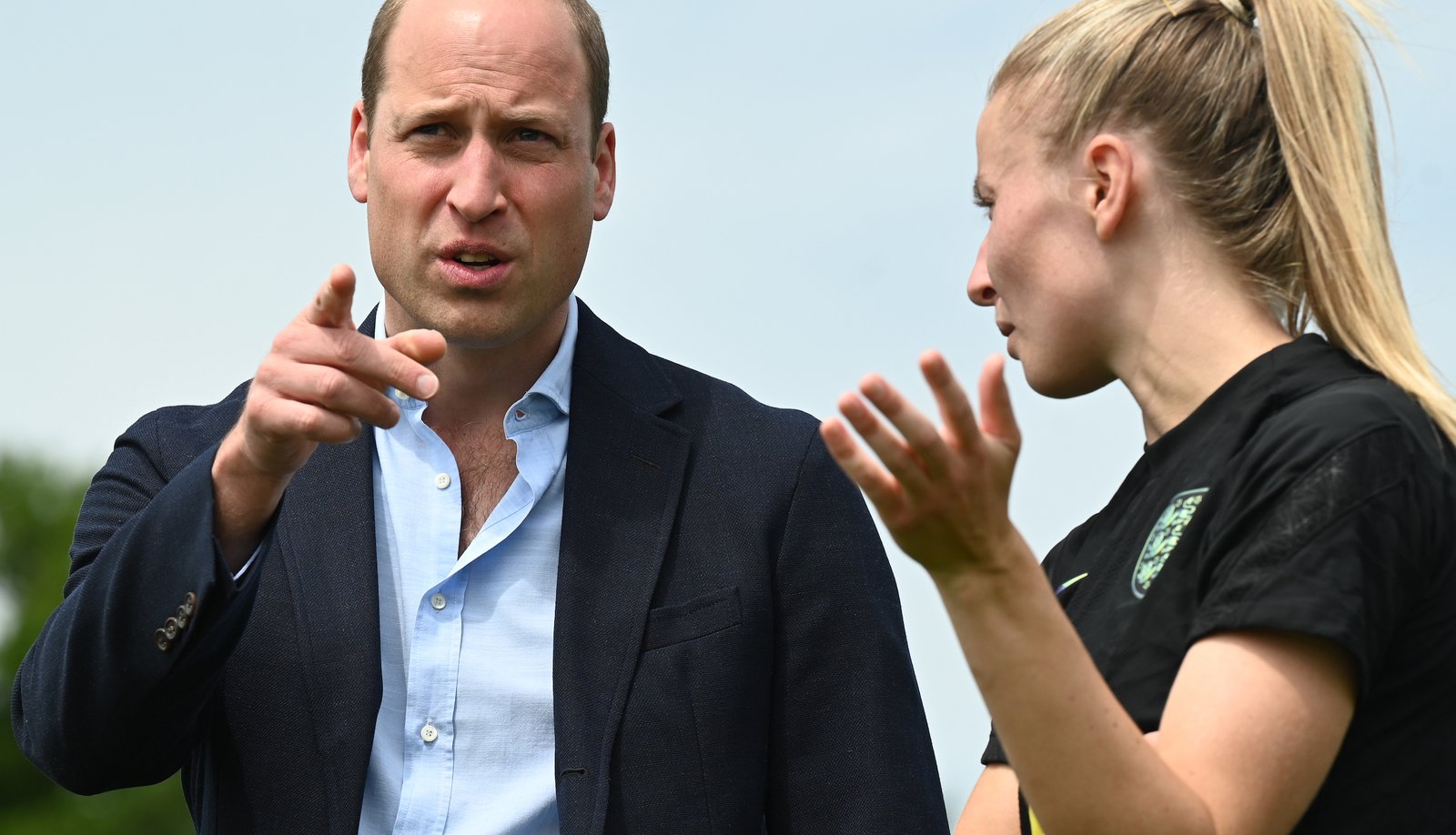 When HRH the Duke of Cambridge paid a visit to St. George's Park to meet and offer his best wishes to the England Women's squad on Wednesday, he said a few words to the squad (see link at bottom) and also had a chat with the Lionesses' skipper Leah Williamson. So our reporter Tony Leighton  asked Leah what it is like to have Royal support and what he had to say…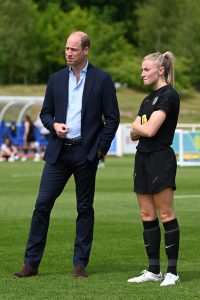 Leah on what it means to the squad to have the Prince visit:
It means a lot to us, we're all proud to represent England and therefore representing the Prince and his family. It's very important to us to do everybody proud.
On her chat with him and what they spoke about:
Just an obvious interest in us and our well-being, how we cope with everything. He's aware that we've not had much time off and that we'll be going straight into the tournament and then into qualification for the World Cup. How somebody so important can make you feel so comfortable and has a genuine interest in how you are, it says a lot about him.
On meeting a figurehead like Prince William emphasising to her the responsibility of her off-field duties as captain of England:
It puts into perspective the role. I'm trying to do this my way and be myself in the role, but this heightens that responsibility and reminds you what the role entails, it's definitely a reminder to me of the responsibility I do carry as captain of this team but that we all do in the way we conduct ourselves representing our country.
On the potentially positive omen of mirroring King Willem having been a big supporter of the Netherlands team as they hosted Euro 2017 with Sarina Wiegman leading them to winning the trophy as Head Coach and now Sarina's with England, being supported by Prince William:
It's nice that Sarina obviously had that relationship with the King in the Netherlands, and she let us have the Jubilee weekend off in terms of recognising it for this country. She knows that we respect them [the Royal Family] and I think that he's (Prince William) shown today that he has the support for us. Hopefully it will be a good omen for us. The fact that he's come down here today and spoken to everybody and shown he's genuinely interested in how we are and how we're getting on, it's special isn't it?
On the Duke of Cambridge's shooting technique (after he had an effort on goal):
He said he wanted a shot. He should have gone after the one that was skied over the bar, anything after that would have been alright. But he put one nicely in the bottom corner, so I shan't criticise too much.
Duke of Cambridge visits Lionesses at SGP and relays that daughter Charlotte is 'really good in goal'