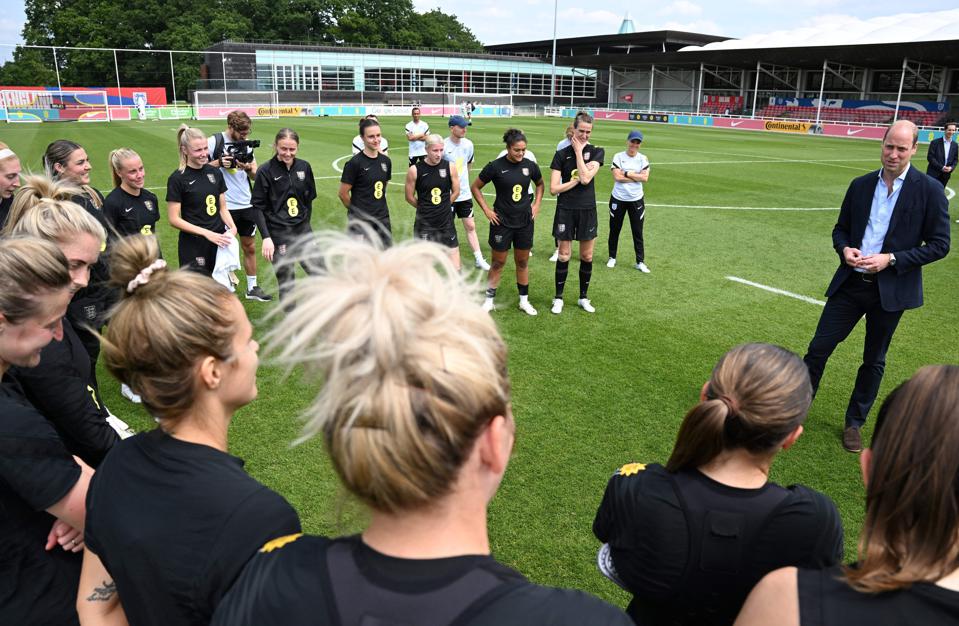 HRH Prince William, the Duke of Cambridge, has a future football star in his family, he told the England Women's team on a visit to meet them at St George's Park during their preparations for the forthcoming UEFA Women's EURO 2022 reports TONY LEIGHTON.
President of the FA and a big supporter of the Lionesses, the Duke visited the team to wish them all the best for the tournament, to be played on home soil next month.
During his visit the Duke was presented by the players with England shirts for his children George, Charlotte and Louis.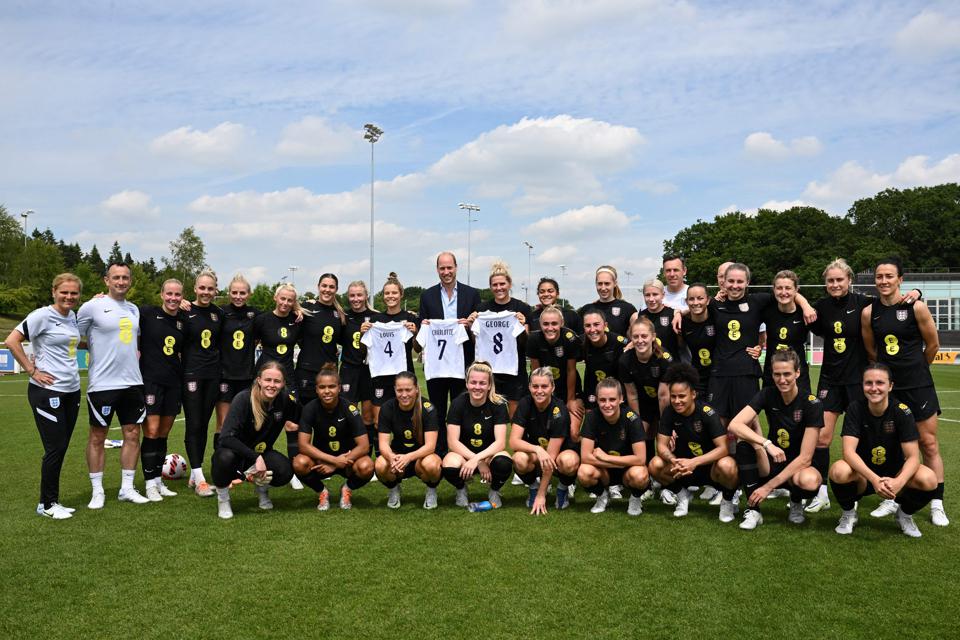 And as he happily accepted the gifts he said to the group: "Charlotte wanted me to tell you that she's really good in goal! She said please tell them that, so I said I would – a budding star for the future!"
It will be some time before seven-year-old Charlotte is budding to be a Lioness, but in the meantime she will be watching England's Euro games along with dad.
Prince William said: "I will be keeping an eye on what you're doing and be watching the games with the children, and I'll try to come along where I can to give my support.
"It's a big tournament coming up for you all and it's exciting, and everyone's looking forward to it. I'll try to add a little bit of pressure – but not too much!
"We're all so proud of you, and you should be really proud of yourselves. This is the pinnacle coming up, the next few weeks for you, and I know you'll do us all proud.
"Best of luck guys. It's really exciting. You're going to have big crowds, good TV (coverage), it's going to be an awesome summer, it really is."