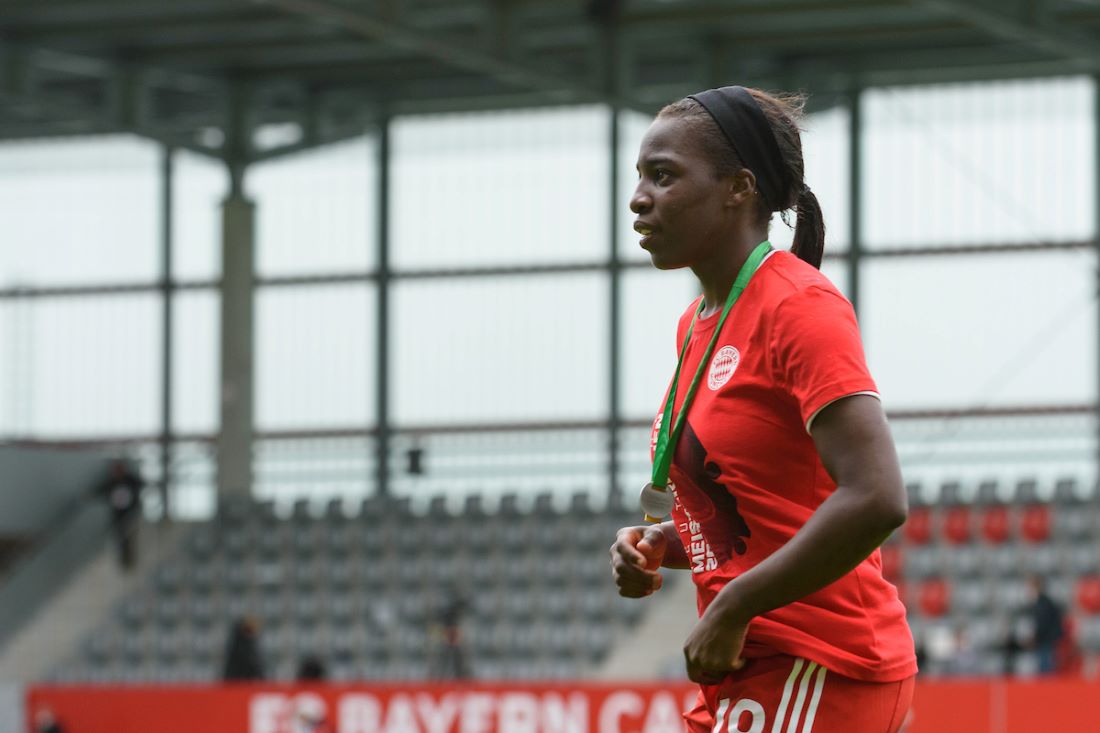 France international forward Viviane Asseyi has joined West Ham United after two seasons with Bayern Munich.
The 28-year-old has 55 caps and 12 goals for her country, with former teams including Montpellier, Marseille and Bordeaux.
Asseyi told whufc.com: "It's really good to be in England – 'the country of football'. I'm excited to join the club and have the opportunity to play in the Barclays Women's Super League. It's one of the best leagues in the world and it's a new challenge that I'm really looking forward to.
"I spoke to Hawa (Cissoko) and she said a lot of good things about the club. I've seen this first hand with Hawa – she has grown so much as a player over the last two years and I have aspirations to do the same.
"I'm very fast and I love to score goals. I'm a technical player too and I like to work hard for my team-mates. I can't wait to see what we can all achieve together."