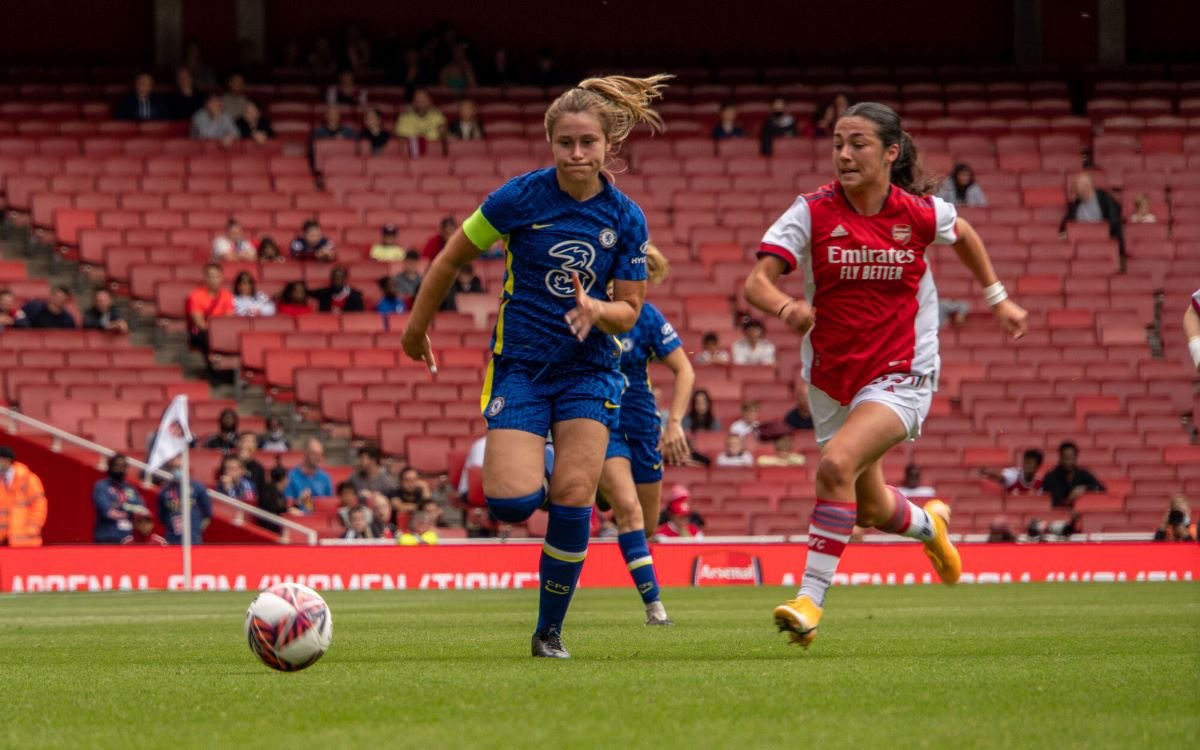 West Ham United have signed 17-year-old midfielder Halle Houssein, who joins on a dual-registration from Arsenal.
She made her WSL debut for the Gunners in September 2021, was on the bench against HB Køge in the Champions League and played in the pre-season Mind Series.
Houssein told West Ham TV: "It's such a family club and everyone here has been really welcoming. The intensity has been really high in training so it's been good!
"I'm an aggressive player, I like to run a lot and work hard for the team. I like to win the ball back and play through balls and long passes.
"I'm really looking forward to developing here and learning from the world class players at the club."
Manager Olli Harder told whufc.com: "We're really pleased to welcome Halle to West Ham United.
"Arsenal have done a great job so far in developing a good young player and we feel as though we can provide Halle with the opportunity to take the next step in her development.
"She's a young English talent that's from the local area, and that fits firmly into our ethos of developing players from within our community."
#ScottishWCup: Celtic Women could host Rangers in Fourth Round