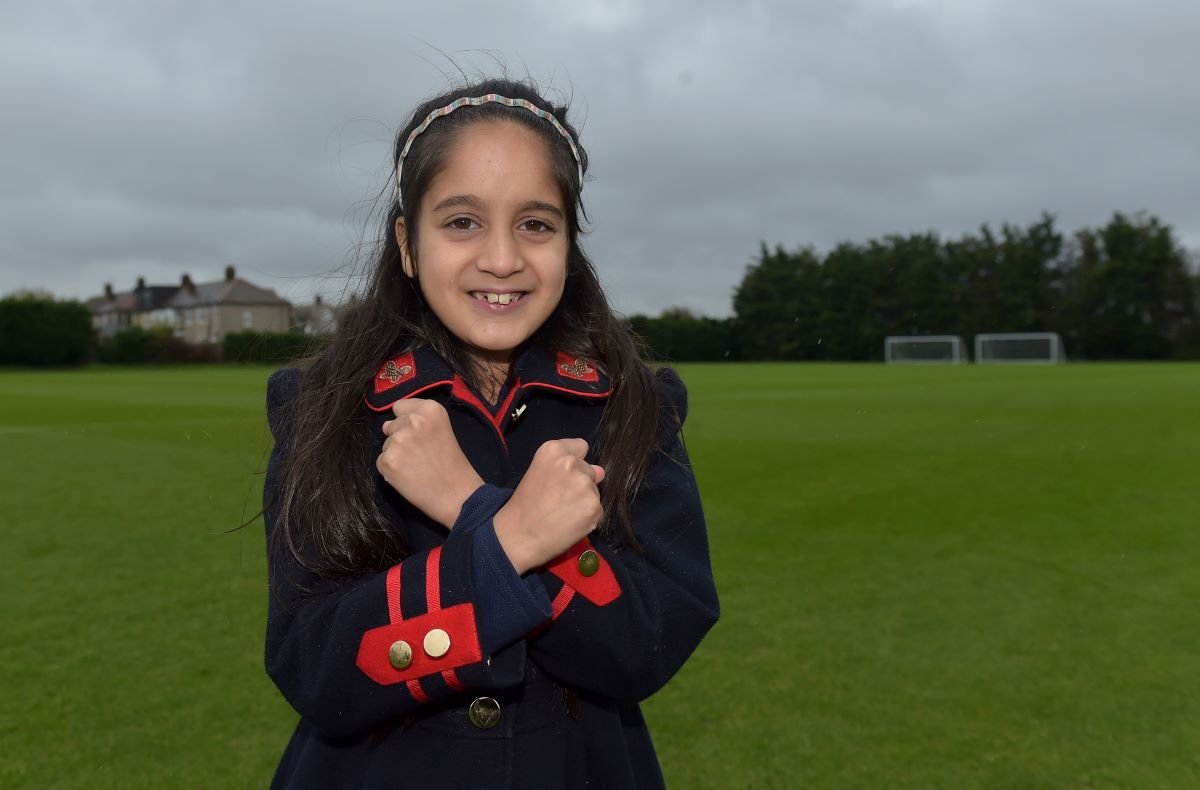 West Ham welcomed Sumayya Patel to the Chadwell Heath training ground and gave support to her quest for the continued development of women's football.
Sumayya, a nine-year-old Hammers supporter from London, received national coverage when she expressed her wish for equal representation for women's footballers in video games to FIFA.
The aspiring young player dreams of representing the Irons in the Barclays FA Women's Super League, but is currently unable to play as her beloved Hammers in EA Sports' most recent release, FIFA 21, because the WSL is not a playable option.
In recognition of Sumayya's pursuit of fair representation for women in football, West Ham also invited her to attend a trial with the women's Academy.
Women's General Manager, Aidan Boxall, said: "We have players here that have seen the transformation of the game, from being part-time to becoming a full-time professional game. But there is still work that needs to be done and, for Sumayya to step up, it's a fantastic thing to see.
"We've provided her the opportunity to go on trial in our Academy. We're making a big push to develop more female players from our local community into our first team.
"I hope, in the next five to six years, we will see the fruition of that, and a big percentage of our team will be made up of girls from the local community."
Boxall, impressed by the initiative shown by Sumayya in tackling this issue, was only too happy to invite her and mum Sajidah to watch Matt Beard's Hammers train.
"Sumayya got the new FIFA 21 game and, when she was playing, she realised that there was no representation of club teams for female players, only international teams," Boxall continued. "She felt that was unfair and it was not equal representation of how the game has gone around the world.
"Football is a universal game that should be open to anyone and everyone. The opportunity for someone like Sumayya to speak up around this issue is amazing. For a nine-year-old girl to actually challenge the thinking of the powers that be is an absolute credit to her and her family."
Sumayya, her brother and her mum were given a tour of the facilities by general manager Boxall before being congratulated on her efforts by head coach Beard and members of the team, including captain Gilly Flaherty and fellow lifelong West Ham fan Kate Longhurst.
At the end of the session, Sumayya was also presented with a signed football by the entire West Ham United women's squad.
"I wrote to FIFA saying that the game only had women's international teams but not domestic teams," Sumayya said. "It made me angry!
"My favourite team is West Ham and we've done a tour, and I've met most of the players! I got a signed ball too, so I've had a brilliant day!"
2019/20 Vitality #WomensFACup Final POST MATCH REACTION: Taylor pays tribute to his players, their opponents & talks of potentially making history