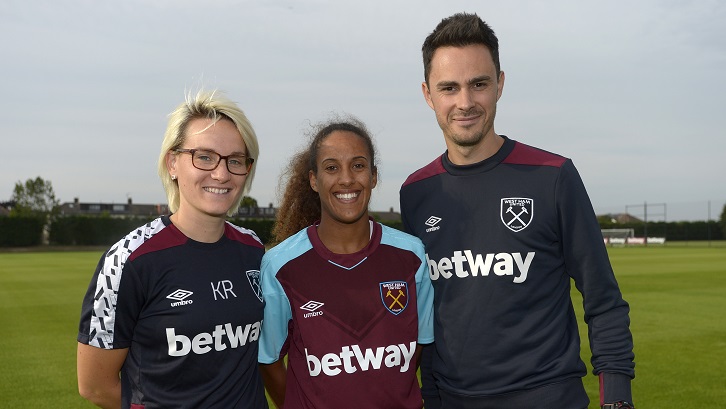 West Ham United have signed centre-half Chenise Austin from FAWPL Southern Division rivals Swindon Town.
Austin (24) was voted Player of the Match by her opponents 8 times in 22 league appearances, despite her Swindon side winning just a couple of those matches.
She enjoyed three seasons with the Robins before choosing to continue her career with West Ham – despite the fact she will have to undertake a 230-mile round-trip to train twice a week!
Austin – who describes herself as a ball-playing centre-half who puts in a good tackle and can win a strong header – told whufc.com: 
"I play football for enjoyment, but I also want to be the best I can be, so the step up to playing Women's Premier League football with Swindon last season was a big one but one that I enjoyed."
"Now, West Ham have given me the opportunity to be part of their project and I thought 'I won't know if I don't try it', so I'm looking forward to joining up with the girls and playing some matches."
General manager and first-team coach Karen Ray commented:
"We believe Chenise's ability to deliver under pressure will help take West Ham United Ladies to the next level. The quality of players we are signing are important, Chenise's desire to develop in to a top centre-back is evident after helping Swindon gain promotion to the FAWPL two seasons ago.
"Her experience of winning titles is something really important for our five-year plan and we are excited she wants to join us.
"Chenise is a composed, experienced and reliable player with a winning mentality who will thrive under the competitive environment created at West Ham United Ladies."