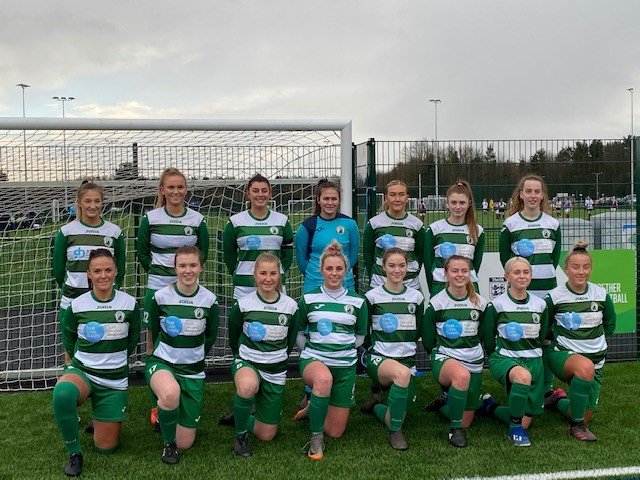 Newcastle United reached an agreement with new club partners West Allotment Celtic to boost women's football in the region.
The partnership will see the two Tyneside clubs sharing their experience on the pitch, with United players returning from injury made available to West Allotment as they step up their rehabilitation.
The Magpies will also scout for fresh talent from the West Allotment squad, which is already producing some rising stars.
Since West Allotment Women's inception just two seasons ago, the team have rapidly secured a cup win and promotion to the North East Regional League.
The partnership was due to be put into practice with United skipper Brooke Cochrane (pictured above, front row, left) making her debut for West Allotment, having not featured for Newcastle since sustaining an anterior cruciate ligament injury 11 months ago.
But following surgery, physiotherapy and a rigorous period of rehabilitation and training, Magpies full back Cochrane will become the first player to benefit from the link-up between the two clubs as she continues to work towards full fitness.
Newcastle United Women General Manager, Lisa Bell, said: "We are delighted that West Allotment Celtic Women's team are partnering with us this season.
"This partnership will give both clubs a great opportunity to work, train and play together and we look forward to continue building the relationship between our two teams."