Thanks to coach coach Ross Norgrove, and cheerful midfielders Megan Kearle (age 18) and Renee Day (age 17) we're going to find out a bit more about the brilliantly named Briton Ferry Llansawel Ladies, of the Welsh Women's League. Let's find out why they kick!

How has 2017/2018 season gone for you so far and who are your biggest rivals?
RN (pictured) – We are currently playing in the Welsh Women's League (2nd Division). We are currently top of the league with only a handful of games to go,  including a match against our closest rivals Barry Town (this copming Sunday!). We are aiming to regain our place in the Welsh Premier Women's League (WPWL) having been relegated last season. That would enable us to face our two local rivals Swansea City and Port Talbot Town who are long term representatives of that league.
MK – We're currently unbeaten at the top of the SWWGL Welsh Women's League.
RD – The season has been going very well so far, we have not lost a game and are hoping to get promoted this season.
When did the team form?
RN – The team formed at the start of the 2013-14 season, playing in the West Wales Women's and Girls' League. The team progressed quickly and after three years we were promoted to the top level of Womens football in Wales, the WPWL. Unfortunately we were relegated in our first season but are fighting to regain our place in that league.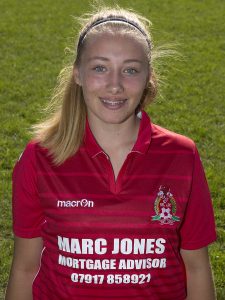 Tell us some of your top nicknames and why players have them and why some maybe don't? (We love a funny nickname!)
MK – The only real nicknames we have are Renee Day's, her nickname is Rainy Day and mine which is Curlyfry because of my last name. Sometimes we use surnames of players like Powell and Cardy.
Do you have a fairly settled team (as in a usual starting 11)?
MK – Pretty much, we've settled into a usual starting 11 which is sometimes tweaked depending on formation or if we are carrying any injuries.
RD – I think the team is fairly settled, however it's nice to see reserve players getting in the team and seeing how they have improved.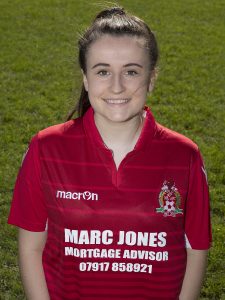 What league/cup do you play in and do you have to travel far for your matches?
RD – I wouldn't say our league is hugely spread out, I think our furthest team to play is Aberystwyth.
When do you train/practice and when do you play your games?
RD – Briton Ferry Llansawel train every Thursday usually without fail and we play our football matches on Sundays.
What is the main aim for the team this season and in the future?
RN – My main aim for the team this season is to gain promotion to the WPWL. It would be nice to have a good cup run also but the league is the main aim and then to establish ourselves within the premier league.
MK – Our main aim this season is definitely to secure promotion into the Premier League. We're a very young and talented squad and we hope to establish ourselves as a top side in the Premier League in years to come.
RD – Our teams main aim this season is purely to get promoted back up into the league we were in last season and I know we are more than capable of getting promoted, however we can't be complacent.
Who are the team's favourite male/female players and why?
MK – My favourite player is probably Eden Hazard. His skill and technique on the ball is different class and he definitely inspires me in the way I want to play.
Have you won any special trophies we should hear about?
RN – Last year we ran a reserve team for the first time, playing in the West Wales Womens and Girls League and in their first season they did extremely well winning the league cup. The first team hope to add to the trophies this season.
What about your coach/manager – are they serious, funny, good/bad and why?
MK – Simon and Ross are very committed and know what they want for the team. We all have a laugh and joke with them but also know when to focus and work hard.
RD – We have one Manager, Ross and one coach, Simon and I think that they complement each other well both can be very funny but they are also serious when needed.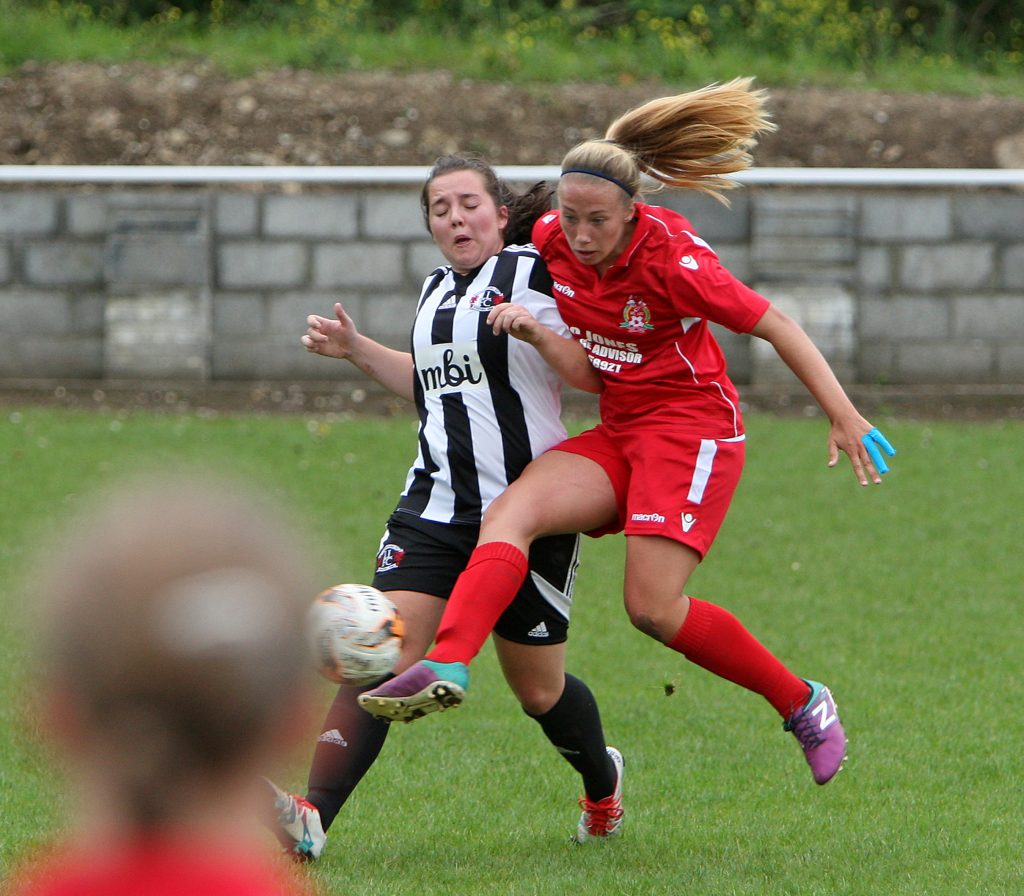 Tell us a funny moment the team has shared:
RN – I may have to take the blame for that. At a recent away game, I was driving the club minibus out of our ground when one of the girls asked where two of our players were? I had locked them in our changing rooms when I locked up, almost leaving them behind!
Who is the team's jock (the fittest) and who is the joker?
RN – For me the fittest is probably our young winger Ela Roberts who has a great work rate in every game. The joker has to be the captain Sophie Cardy who helps to pull the squad together.
MK – The fittest players are probably Ela Roberts and Renee Day, their work rate is brilliant, they're always running up and down the pitch to help us in defence and attack.
RD -I feel that we don't have one "jock" who is the fittest player, the whole team have different fitness attributes that are brought to our game.
Who is the LOUDEST on the team?
MK – Definitely Sophie Cardy. She's always dancing and singing in the changing rooms, entertaining everyone in anyway she can. But also she's a great presence on the pitch as she constantly encourages everyone around her. Never a dull moment when she's around, a great captain on and off the pitch.
RD – I think the loudest on our team would be Sophie Cardy, she can be a joker and makes the team laugh. Sophie has no trouble in saying what she thinks and I think that is a great personality trait to have.
Who is always first to the bar/on the dance floor on a team/club night out?
RN – At our Christmas party, the first ones up dancing were the centre half partnership of Sophie Cardy and our youngest player 16 year old Catrin Davies.
Does the team/club have an unsung hero that you want to thank?
RN – We are very lucky to have great support from our men's team and the club committee which is not always the case with some women's teams. The club secretary/ground manager Stuart Williams is particularly supportive of the team which is appreciated by the whole team.
How can readers find out more about the team?
RN – Our Twitter account is @BFLLFC and club website www.britonferryllansawelafc.com
MK – You can follow us on twitter or visit our website for match reports and player profiles.