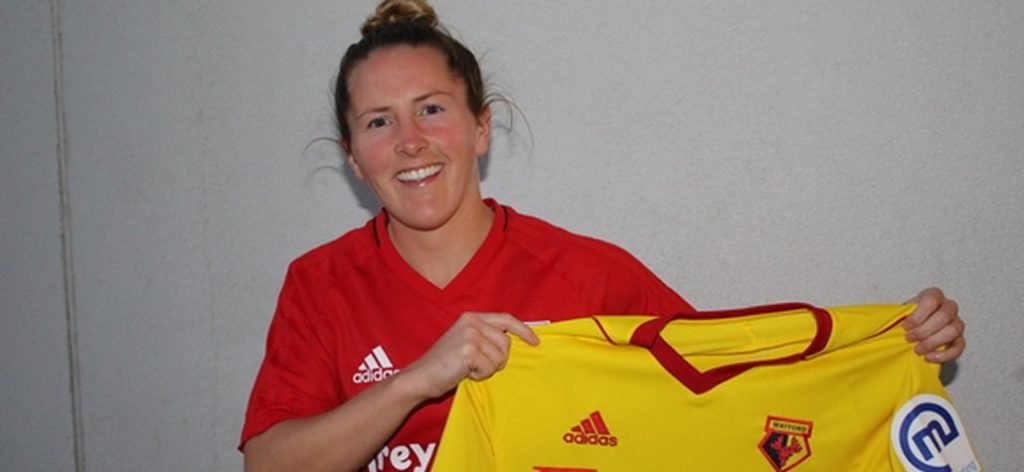 Watford have signed Wales midfielder Laura May Walkley, who had spent two seasons with Reading, winning WSL 2 with the Royals.
"I'm looking forward to the new season and I think the league will be competitive from top to bottom this season, we have to hit the ground running," Walkley explained to watford.fawsl.com
"We are in a transition period, in terms of new players coming in, but I'm really looking forward to the challenge. I have a winning mentality whether it be in training or in matches.
"I always want to win, and I think I have good experience having played in WSL1 and played a big part in the title winning season at Reading, I know what it takes to win the league.
"I will never lose the hunger to play for my country so that will always be my ambition. Playing for your country comes hand in hand with doing well for your club. My main aim firstly is to nail down a spot in the Watford team and perform to the level that I know I can."
Hornets' Head Coach Keith Boanas was delighted to have aided more proven experience to his squad, and explained it was a no-brainer once he met the player and saw her commitment and hunger to succeed.
"Laura was recommended to me by another of our new signings and her Welsh National team mate Helen Ward as and I quote "my type of player"," he said.
"I wasn't 100% sure what that meant until I saw her train for the first time and researched some video footage. She's a tenacious and determined midfielder with great technical ability and awareness.
"She's obviously a player who hates losing and has been a part of promotion winning teams and played International football with a desire for further success. She's a strong character that maybe does not suit some, but for me she's a winner on the field and that's what we need."
Watford have a double-header against Yeovil Town this Sunday at Slough Town FC, where the U-20s play at 1pm, with the seniors following on at 3.30pm.