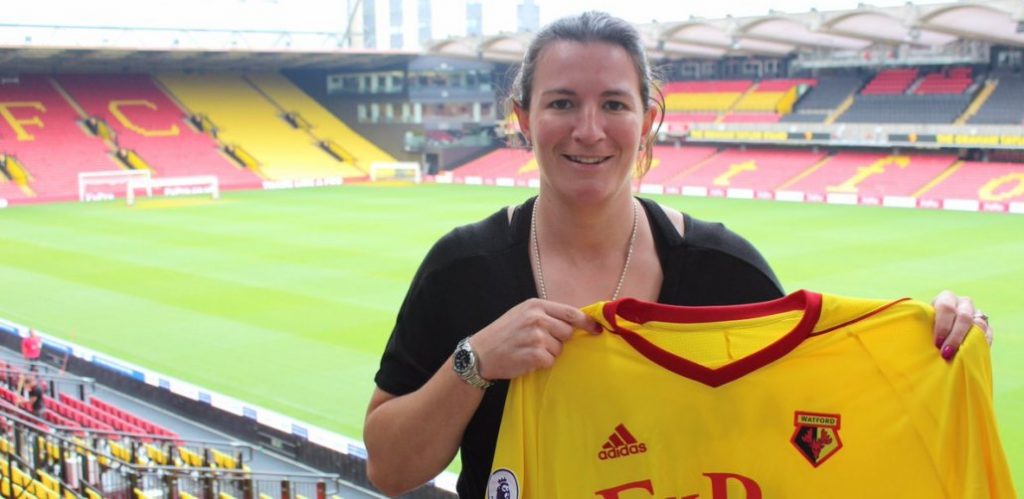 Watford have signed Welsh International Helen Ward, with the former Arsenal, Chelsea and Reading players to link up with Keith Boanas' side, after giving birth to her second child in the next few weeks.
Ward told watford.fawsl.com: "It's my club, and I feel like I'm coming home. Keith being in charge is a big draw as well as he's well known in the game, and has achieved so much. The plans and ambitions of the club have impressed me as well.
"Personally I want to get fit and playing well again, after having another baby and try and get as many goals and assists as possible for the club. On a team level it's important to prove everyone wrong. We're expected to struggle after the last few years, but we don't see it like that, and we want to finish as high as possible and challenge."
The striker has a total of 74 caps for Wales, which have yielded 42 goals and she added: "I'm 31 now, but I'd like to get back into the Wales squad as soon as possible, and qualify for a major tournament. I don't want to put a timescale on my own career, I want to play as long as possible as high as possible. On a personal level I want to grow with my hometown club and achieve great things here."
Head-Coach Keith Boanas commented: "I'm quite happy to say it's the most significant signing we've made since I've been in the job, she's vastly experienced and has a proven track record.
"Her progress with Wales has been amazing, and it's a fantastic element – there's no substitute for experience in football. That's probably been the missing link in what we're doing. To add Helen and a few more potential players to our squad is key to our future, which we hope will be positive."