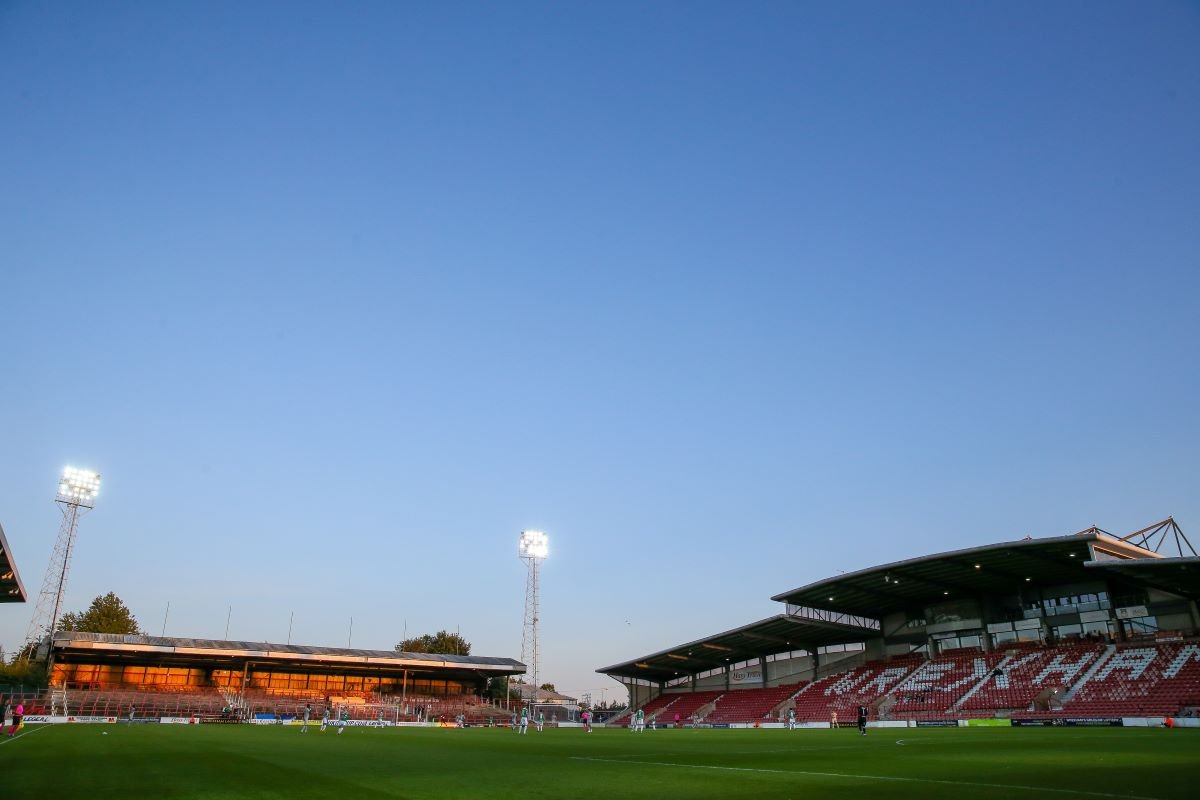 Wales Women's manager Jayne Ludlow has named a 24-player squad to face Estonia for the side's first match in Wrexham since 2012.
Winger Natasha Harding returns to the squad after missing the goalless draw against Northern Ireland in November with a knee injury but Jess Fishlock, Gemma Evans and Elise Hughes are recovering from long-term injuries.
Ludlow has opted for a mix of youth and experience for the match on Friday 6 March (19:00 KO), reports faw.cymru. Six players under the age of 20 will look to develop and learn from playing alongside the likes of Sophie Ingle, Loren Dykes and Angharad James.
The Estonia match is key preparation for Ludlow's side ahead of the second half of the UEFA Women's EURO 2021 qualification campaign. Cymru currently sit second in Group C with two key home matches against the Faroe Islands and Norway in April.
A return to north Wales for the national side is part of the FAW's aims to grow the women's and girls' game across the country. Rhiannon Roberts and Elise Hughes are two players from the area who have been a key part of the current qualification campaign so far.
Wales squad v Estonia:
Laura O'Sullivan (Cardiff City LFC), Claire Skinner (Cardiff City LFC), Olivia Clark (Huddersfield Town), Sophie Ingle (Chelsea), Hayley Ladd (Manchester United), Loren Dykes (Bristol City), Lily Woodham (Charlton Athletic – On loan from Reading), Rhiannon Roberts (Liverpool), Anna Filbey (Tottenham Hotspur), Angharad James (Reading), Jasmine Turner (Cardiff City LFC), Josie Green (Tottenham Hotspur), Nadia Lawrence (Cardiff City LFC), Georgia Walters (Blackburn Rovers), Rachel Roew (Reading), Natasha Harding (Reading), Megan Wynne (Bristol City – On loan from Tottenham Hotspur), Chloe Williams (Manchester United), Helen Ward (Watford), Kayleigh Green (Brighton & Hove Albion), Grace Horrell (Cardiff City LFC), Maria Francis-Jones (Cardiff City LFC), Ffion Morgan (Coventry United), Charlie Estcourt (Charlton Athletic – On loan from Reading)
The squad was announced in a special video by girls involved in the FAW Trust's Huddle scheme in north Wales. Details around how girls aged 5-12 can get involved in Huddle can be found here.
Tickets for the match, priced £5 adults and £2 for U16s and 65+, can be purchased here.