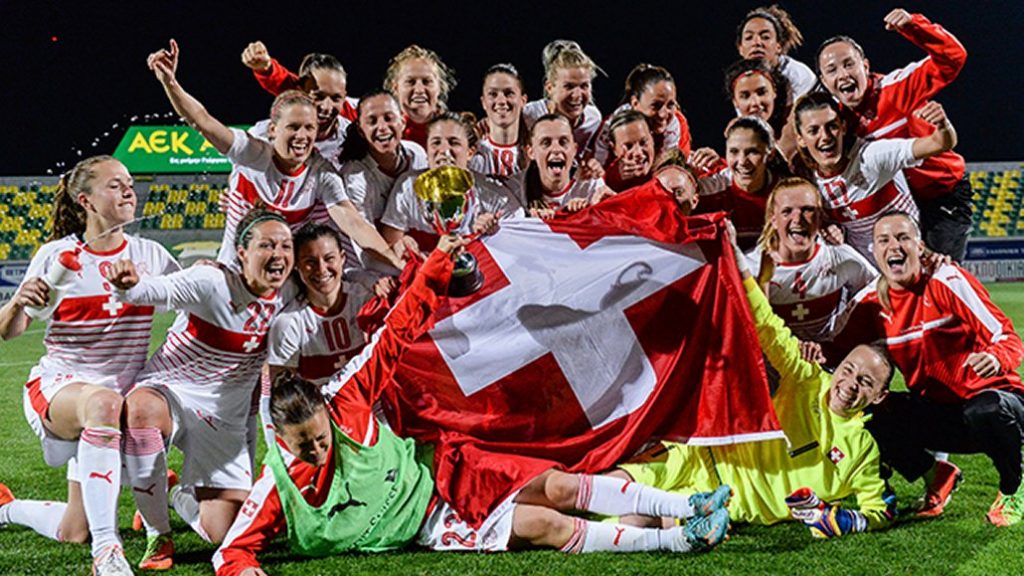 Jayne Ludlow's side will play reigning champions Switzerland, plus Finland and Italy in the 2018 Cyprus Cup group stage.
The Swiss beat South Korea 1-0 in the final last spring, with a goal from Lara Dickenmann.
The only two non-European nations competing are both in the same group, as South Africa and Trinidad & Tobago take on Hungary and Slovakia.
Austria, Belgium, Czech Republic and Spain are in the other round-robin group for the 11th edition of the tournament.
Matches will be played in Larnaca, Nicosia and Paralimni, with the group games (to be confirmed in the new year) set for 28th February, 2nd March & 5th March, while the finals' day follows on 7th March.
2018 Cyprus Cup groups:
Group A: Finland, Italy, Switzerland, Wales
Group B: Austria, Belgium, Czech Republic, Spain
Group C: Hungary, Slovakia, South Africa, Trinidad & Tobago