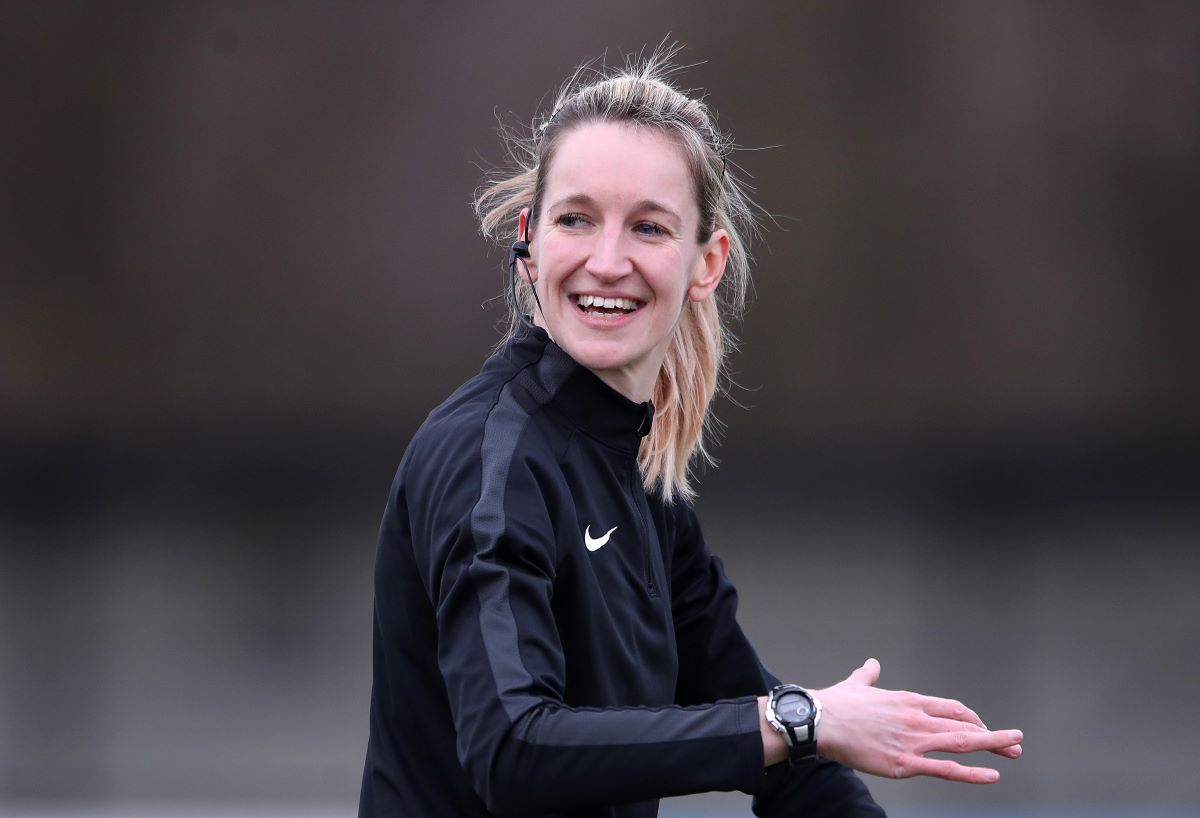 The 2020-21 Vitality Women's FA Cup Final at Wembley will be refereed by Helen Conley of Durham FA.
Arsenal face Chelsea at Wembley on Sunday 5 December, when the teams will be led out by Conley and her assistant referees Lisa Rashid (Birmingham FA) and Mel Burgin (Manchester FA).
This will be the first time that Conley has taken charge of a Women's FA Cup Final, while both Rashid and Burgin will be involved in their second final.
The fourth official at Wembley this year will be Amy Fearn (Derbyshire FA), while Lauren Impey (RAF FA) has been named as reserve assistant referee.
"Receiving the phone call informing me that I had been appointed to referee the Vitality FA Women's Cup Final is something that I genuinely thought would never happen," Conley told thefa.com, following her appointment.
"When I took my referees course back in 2004, I couldn't have imagined that I would have the opportunity to be involved in such a high profile match at the national stadium.
"I'm very much looking forward to the game and the occasion."
David Elleray, chair of the FA referees' committee, added: "We're delighted to have appointed a very strong team of women match officials for this important all-London Women's FA Cup Final.
"Helen, Lisa, Mel, Amy and Lauren are all performing very well this season and their appointment is based not just on their current performance levels, but on previous consistently high levels of officiating."
Tickets for the Final can be purchased now, for accessible tickets call 0800 093 0824.