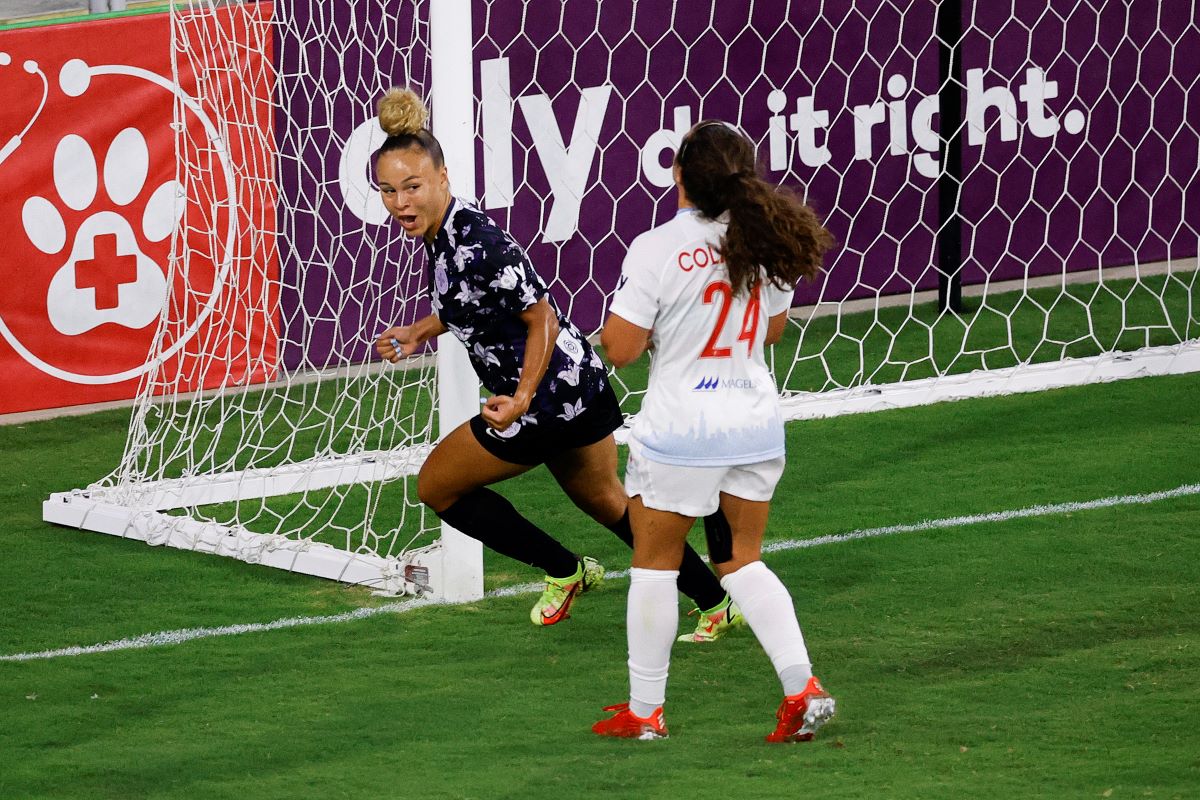 England Women's rising talent will get the chance to impress again when the WU23s take on Estonia in a friendly on Tuesday 30 November.
Under Mo Marley's guidance, the squad will meet Estonia in a 1.30pm kick-off at St. George's Park. Last month, the WU23s were 1-0 winners away to Belgium and will hope for another encouraging outing in their last fixture of 2021.
Meanwhile, Emma Coates is to lead a development squad to take part in the Algarve Cup in Portugal from 21-30 November. The Young Lionesses will take on Norway at 4pm on Wednesday 24 November before meeting the Netherlands at 1pm on Monday 29 November.
England head coach Sarina Wiegman said: "The return of international football in these last few months has been positive for everyone. Of course, this goes for the fans and our senior players – but we cannot underestimate how especially important it is for our younger age groups to be getting these kind of games.
"To play against different nations and experience new styles and surroundings is so helpful. For those coming through, they can grow as people as well as players. I hope everyone involved in these matches has a good camp and enjoy the honour of
representing England."
England Women's U-23 squad
Goalkeepers: Fran Bentley (Bristol City – on loan from Man Utd), Emily Ramsey (Birmingham City – on loan from Man Utd)
Defenders: Asmita Ale (Tottenham Hotspur), Megan Finnigan (Everton), Grace Fisk (West Ham), Gabrielle George (Everton), Taylor Hinds (Liverpool), Maya Le Tissier (Brighton & Hove Albion), Mayumi Pacheco (Aston Villa), Lucy Parker (West Ham), Anna Patten (Arsenal)
Midfielders: Missy Bo Kearns (Liverpool), Ruby Grant (University of North Carolina), Melisa Filis (West Ham United), Lauren James (Chelsea), Jessica Park (Manchester City), Molly Pike (Leicester City)
Forwards: Angela Addison (Tottenham Hotspur), Ellie Brazil (Brighton & Hove Albion), Emma Harries (Reading), Jodie Hutton (Aston Villa), Jessica Naz (Tottenham Hotspur), Katie Robinson (Brighton & Hove Albion), Ebony Salmon (Racing Louisville)
England Women's Development squad
Goalkeepers: Hermione Cull (Arsenal), Faye Kirby (Everton), Natalia Negri (Arsenal)
Defenders: Brooke Aspin (Bristol City), Abi Cowie (Birmingham City), Jorja Fox (Chelsea), Teyah Goldie (Arsenal), Grace Gillard (Arsenal), Naomi Layzell (Bristol City), Ruby Mace (Manchester City), Lucy Parry (Liverpool), Kelci-Rose Bowers (Chelsea),
Midfielders: Elysia Boddy (Middlesbrough), Grace Clinton (Everton), Halle Houssein (Arsenal), Libbi McInnes (Sunderland), Olivia McLoughlin (Aston Villa), Grace Palmer (Chelsea)
Forwards: Reanna Blades (Chelsea), Sarah Brasero-Carriera (Ipswich Town), Isabel Bryant (Ipswich Town), Freya Jupp (Arsenal), Lucy O'Brien (Ipswich Town), Emma Thompson (Chelsea)
#Vitality #WomensFACup: Helen Conley to referee next month's final