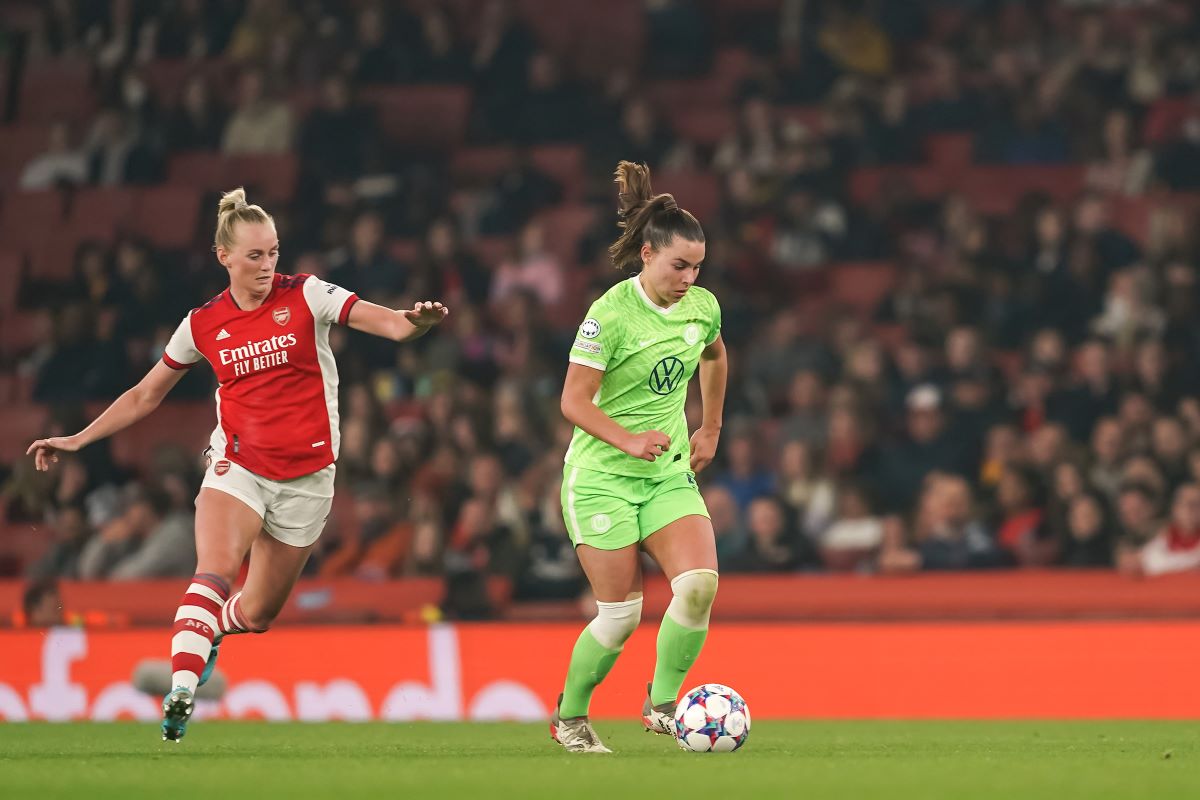 UEFA Women's Champions League Quarter-Final 2nd Legs take place on Wednesday and Thursday, with tense ties and a record crowd expected.
Arsenal's late goal at Emirates Stadium sees them travel to Wolfsburg on level terms, with Spanish opposition awaiting in the semi-finals for the victors.
Barcelona lead Real Madrid 3-1 and could be backed by a world record crowd for a women's club game in the return at Camp Nou.
Lyon have to overcome a 2-1 deficit at home to Juventus, while PSG hold a narrow 2-1 lead over 2nd leg visitors Bayern Munich.
Wednesday 30 March
Barcelona (3) v (1) Real Madrid (Camp Nou, 5.45pm)
Paris Saint Germain (2) v (1) Bayern Munich (Parc des Princes, 8pm)
Thursday 31 March
VfL Wolfsburg (1) v (1) Arsenal (Wolfsburg Arena, 5.45pm)
Lyon (1) v (2) Juventus (OL Stadium, 8pm)
All matches are live on DAZN and DAZN YouTube, kick-offs in UK times.
Semi-finals (23/24 April & 30 April/1 May)
Real Madrid / Barcelona v Arsenal / Wolfsburg
Juventus / Lyon v Bayern / PSG
Final (21 May, Juventus Stadium, Turin)