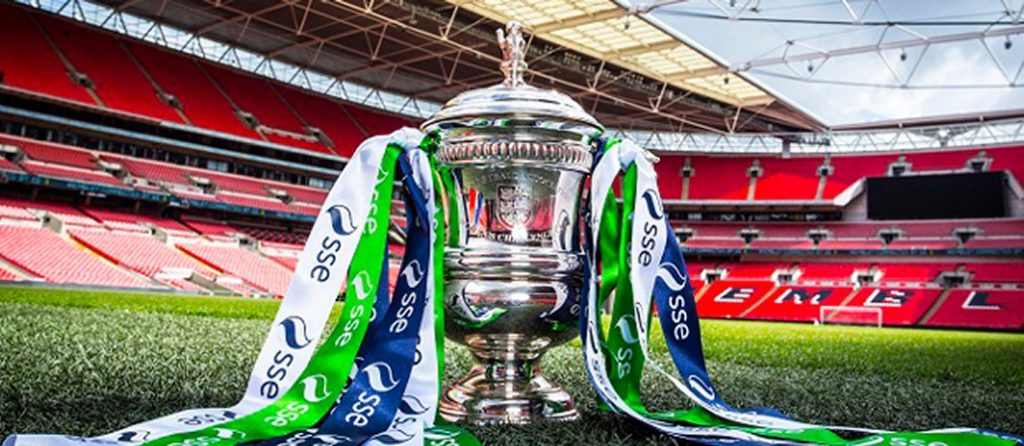 No less than eight outsiders defeated Premier League opposition in the previous round of the SSE Women's FA Cup and five of those have the opportunity to repeat such glory this Sunday.
Sunday 12th November (1pm)
SSE WOMEN'S FA CUP 1ST ROUND PROPER
Alnwick Town v Burnley (Alnwick Town FC, 2pm)
Liverpool Marshalls Feds v Bolton Wanderers (IM Marsh Playing Fields)
Hull City v Steel City Wanderers (Hull University)
Norton & Stockton Ancients v Chorley (Norton & Stockton Ancients FC)
Farsley Celtic v West Didsbury & Chorlton (Farsley Celtic FC, 12:00)
Newcastle United v Sheffield United (Newcastle University, 2pm)
Brighouse Town v Chester-Le-Street Town (Brighouse Town FC)
Bedworth United v The New Saints (Bedworth Utd FC, 2pm)
Redditch United v Loughborough Foxes (Redditch United FC)
Nettleham v Loughborough Students (Nettleham FC, 2pm)
Sporting Khalsa v Eastwood (University of Wolverhampton 3G, 2pm)
Cambridge United v Long Eaton United (Mildenhall Town FC)
Enfield Town v Wymondham Town (Enfield Town FC)
Harlow Town v Royston Town (Harlow Town FC, 2pm)
Stevenage v Acle United (Hertford Town FC)
Ipswich Town v Leyton Orient (Felixstowe & Watton Utd FC, 2pm)
Ashford Town (Middx) v Milton Keynes Dons (Ashford Town Middx FC, 2pm)
Chesham United v New London Lionesses (Chesham Utd FC)
AFC Wimbledon v Godalming Town (Sutton Utd FC)
AFC Dunstable v Luton Town (AFC Dunstable, 2pm)
Larkhall Athletic v Southampton WFC (Larkhall Athletic FC, 2pm)
Buckland Athletic v Brislington (Buckland Athletic FC, 2pm)
Plymouth Argyle v Basingstoke Town (Elburton Villa FC)
Southampton Saints v Keynsham Town (Sholing FC, 2pm)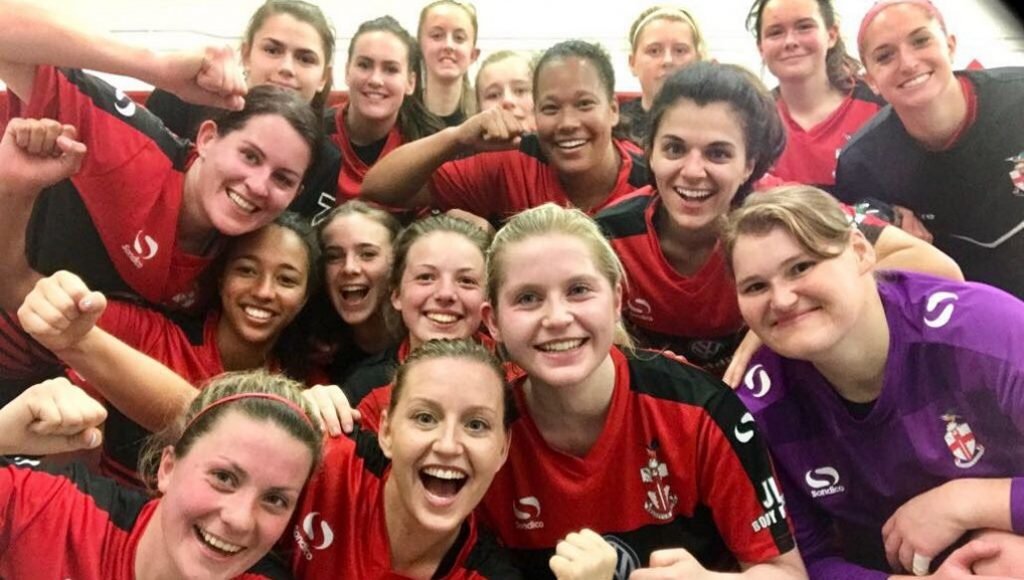 Redditch United (pictured above) face Midlands Division 1 leaders Loughborough Foxes, Bedworth United tackle TNS, Wymondham Town welcome Enfield Town, Acle United visit Stevenage, while Godalming have an all-Surrey clash away to AFC Wimbledon.
Of the other giant-killers, County League outfit Alnwick Town are home to Burnley, Nettleham entertain fellow East Midlands side Loughborough Students, Harlow Town host another Eastern Region team in Royston Town.
Brislington needed penalties to avoid going out to a South West League side before and now they face another a testing tie away at Buckland Athletic.
AFC Dunstable have an attractive local derby with Premier League Luton Town and there's a big match too for Ashford Town (Middx), who meet MK Dons.
South East Division 1 title-chasers, Ipswich Town and Leyton Orient clash in Suffolk, with the O's having won their league meeting there 2-0.
Top of Northern Division 1, Brighouse Town will be confident of defeating Chester-Le-Street Town, whom they have beaten 6-2 and and 5-1 in league and cup this term.
Southampton Saints and Keynsham Town are both going well in the South West Division 1 and now battle for a 2nd Round Cup place.
Two other ties from teams in that division see Larkhall Athletic challenge Southampton WFC who have a 100% league record, while Plymouth Argyle hope to repeat their 5-1 result over Basingstoke Town.
Farsley Celtic have been reinstated due to Hartlepool United playing an ineligible player and they now welcome West Didsbury & Chorlton for a noon kick-off.