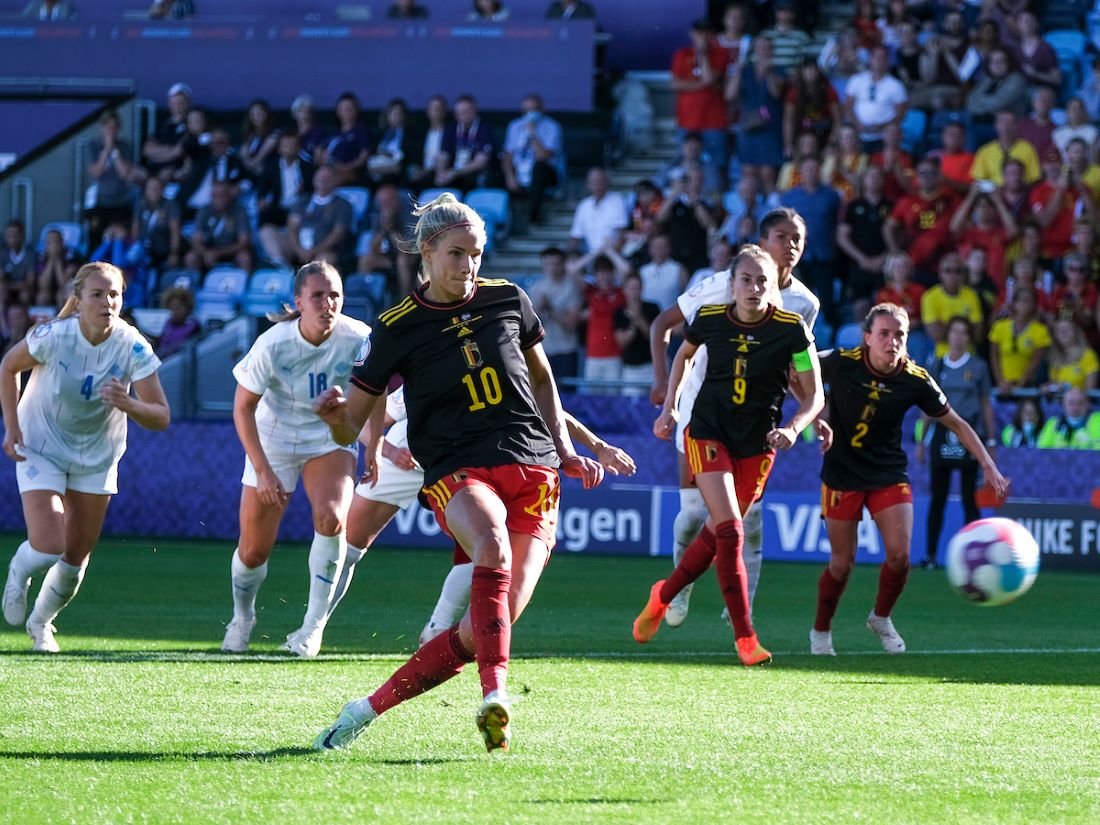 Belgium and Iceland drew 1-1 in the opening UEFA Women's EURO 2022 Group D tie, a tale of two – and nearly three – penalties.
A first-half spot-kick was awarded when handball was given against Belgium's Davina Philtjens but Berglind Thorvaldsdottir's weak effort was easily saved by Nicky Evrard.
Thorvaldsdottir did open the scoring after the break through, with a powerful header through the keepers hands from Karólína Vilhjálmsdóttir cross.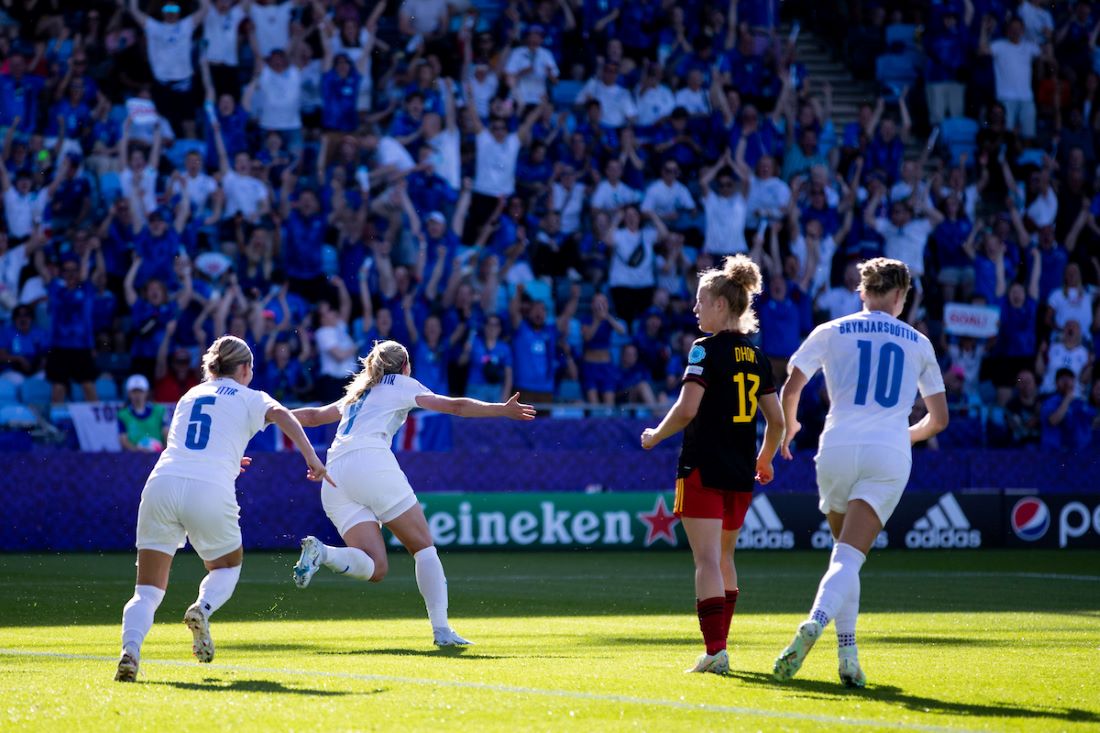 But midway through the second period, Gunnhildur Jonsdottir made a clumsy challenge on Elena Dhont and Justine Vanhaevermaet buried the resulting penalty.
Belgium might have got another chance from the spot after a foul in the box but the flag was raised for offside,