UCFB students have been working alongside former Manchester United assistant manager Mike Phelan to help promote Sensible Soccer – a company providing FA approved coach education.
Phelan, a director at the company, has taken a number of students on work placements in various media and marketing roles. UCFB academic David Horrocks also leads the project alongside Phelan, which aims to develop grass roots football as well as providing equipment for coaches.
Students have been given almost free reign in deciding how to promote the company and its events, giving them a greater understanding of how a start-up business operates.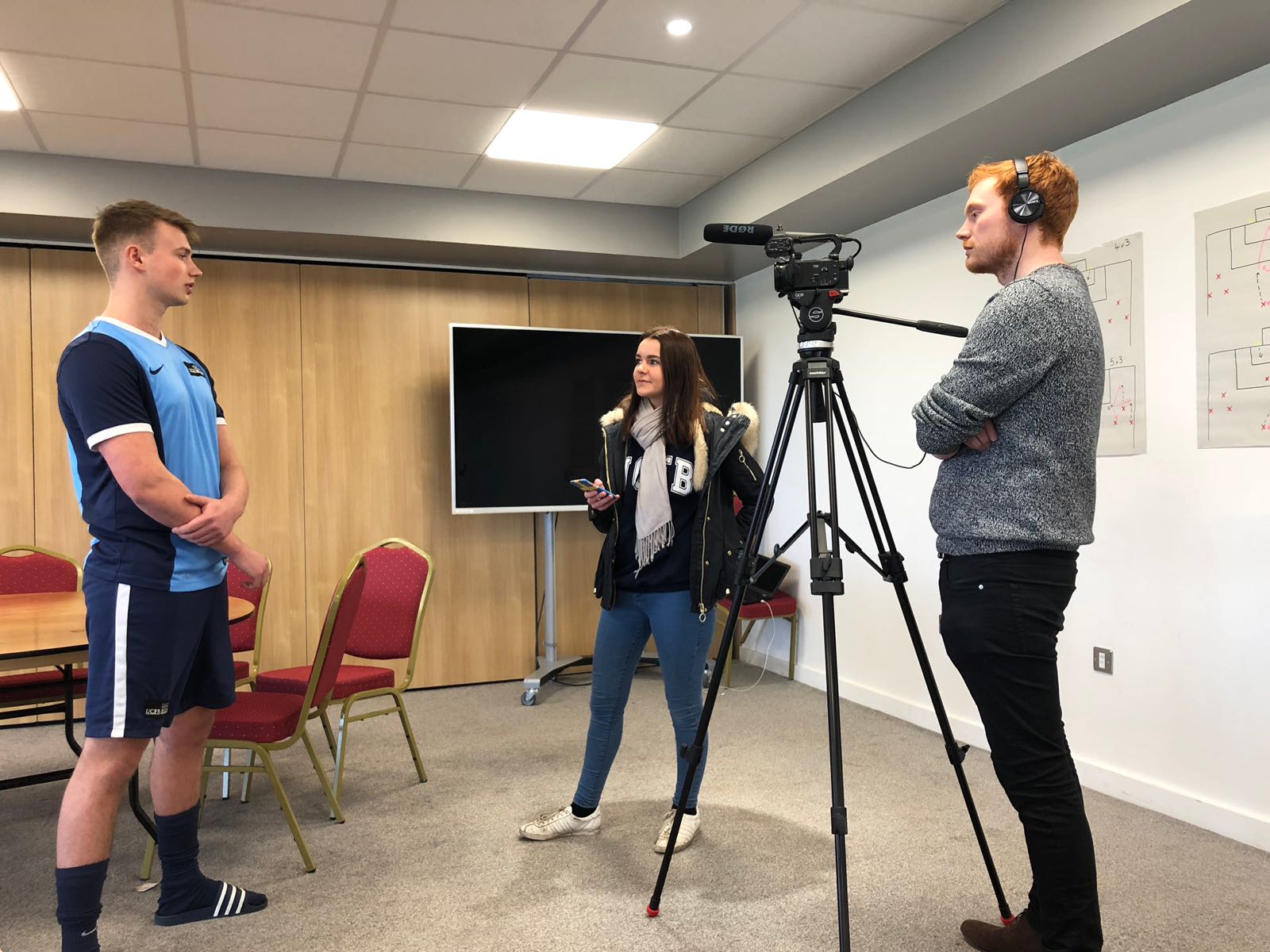 Rebecca Hawksworth, a BA (Hons) Multimedia Sports Journalism student, has been handling media work for the company.
She said: "Since starting I have been able to attend various football coaching sessions led by Mike and Dave at clubs like Sale United and Curzon Ashton. They have been fantastic in allowing me to have a free reign with how I promote the company and I have been able to carry out various tasks that I have not previously had much experience in, such as interviewing coaches and photography."
UCFB is a world-first in sports education, offering university degrees in the football, sport and events industries. UCFB provides an exceptional environment to live and learn in, with state-of-the-art facilities in two inspirational campuses in London and Manchester, which have the iconic Wembley and Etihad stadiums at their heart. For more information, visit www.ucfb.com/shekicks.