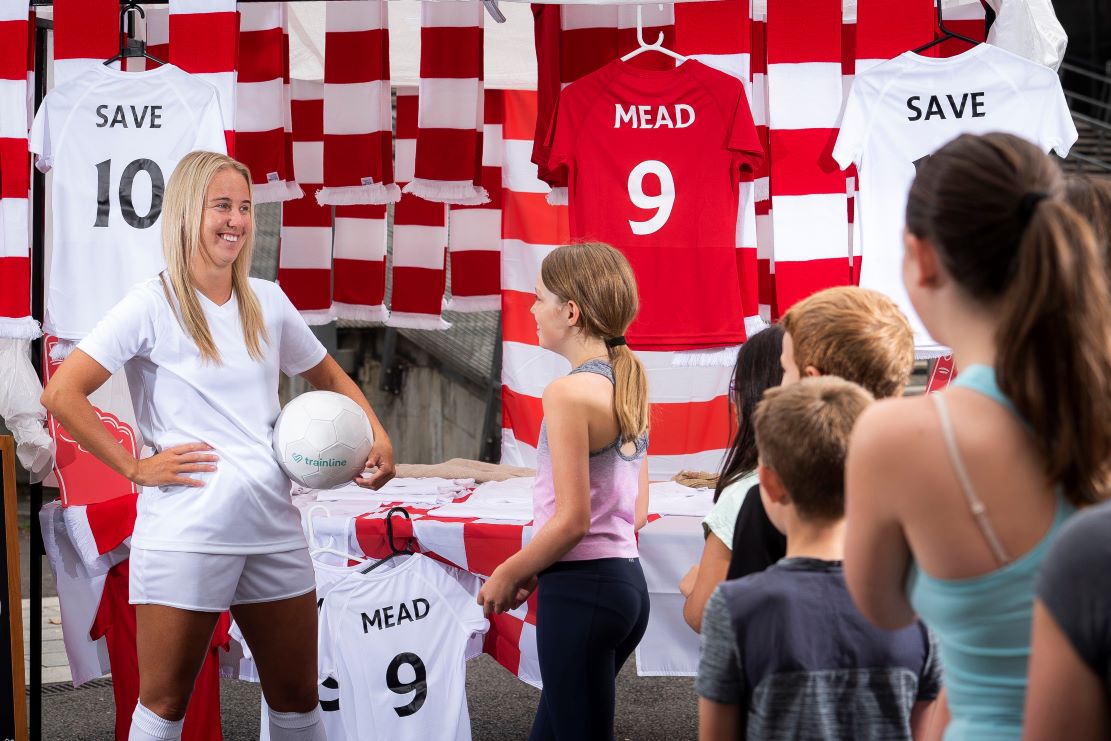 Trainline offers £100,000 in discounted travel to supercharge attendances at Barclays Women's Super League matches.
To mark a moment in sporting history and to keep the excitement going around women's football, Trainline has announced a discount for those making their way to any professional women's matches in England this season, offering £10 off relevant train travel for those who book travel before the end of the month.
The offer comes as research reveals that over two thirds (68%) of those polled travelled by train to the Women's 2022 European Championships, while 2 in 5 (43%) claimed that they'd attend more sporting events if they could make a saving on travel. Trainline has set aside 10,000 discounts of £10 each to be redeemed by the end of August, saving football fans the equivalent of £100,000 on train journeys.
Beth Mead, England forward and winner of Euro 2022, said: "It was an incredible experience with England to receive the nation's support on our route to winning Euro 2022. It gave the squad a massive boost to play in front of a record crowd of over 87,000 fans at Wembley Stadium and knowing that millions more were watching from home. It was a thrilling moment to be a part of.
"As we head into the new season, I'm so pleased to partner with Trainline to offer supporters discounted travel so that we can reward fans who want to show their love for the game. I want to see women's football grow from strength to strength and I believe this initiative will help to introduce the sport to a new audience, as well as inspire the next generation of girls to pick up a football. There really is nothing like it!"
Milena Nikolic, Chief Technology Officer at Trainline, said: "The Lionesses' win at the Euros is a moment England fans will never forget and we want to do all we can to keep the momentum going."
To claim their £10 discount, fans must book now by heading over to www.thetrainline.com/trains/great-britain/a-tenner-off-match-day-travel, where discounts are available until 31 August 2022 or until all 10,000 discounts available have been applied.