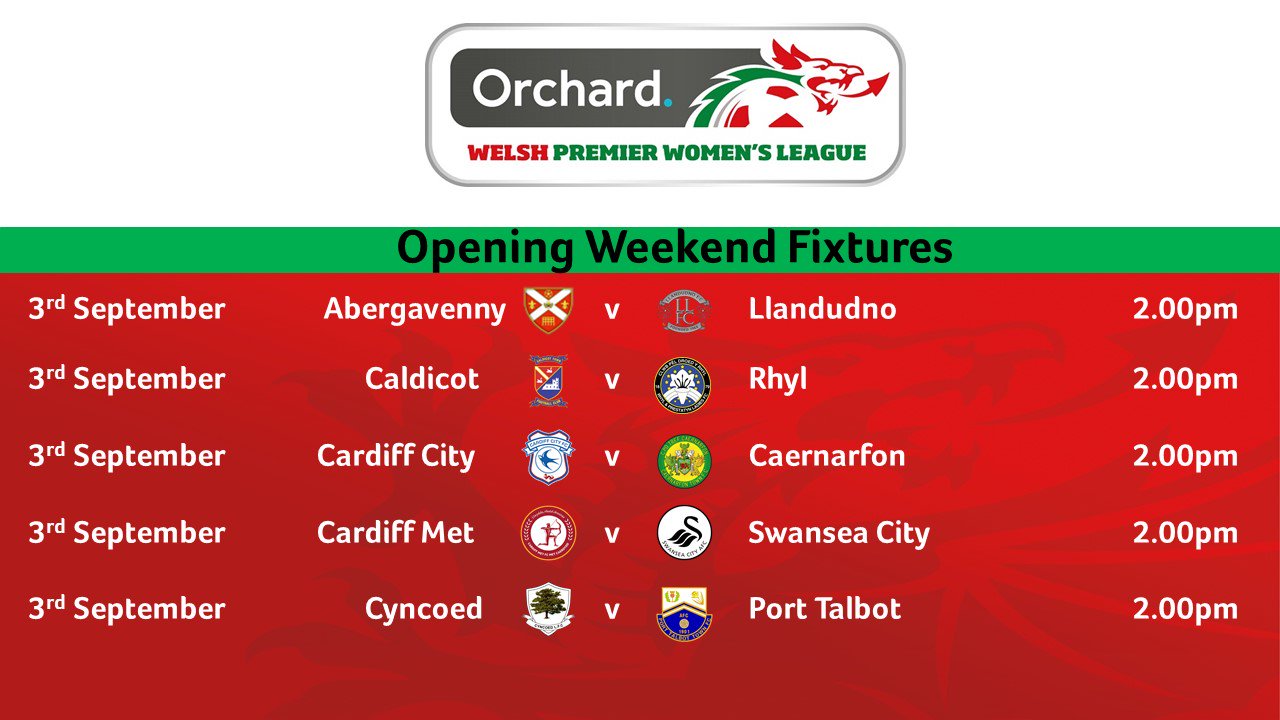 Reigning champions Swansea City will travel to last season's runners-up Cardiff Met, on the opening day of the Welsh Premier League 2017-18 campaign.
Newly promoted Caernarfon Town and Caldicot Town will go to Cardiff City FC and host Rhyl respectively.
Abergavenny begin at home to Llandudno, while Cyncoed entertain Port Talbot Town.
Fixtures for September:
03/09/2017 Abergavenny v Llandudno, Caldicot Town v Rhyl, Cardiff City FC v Caernarfon, Cardiff Met v Swansea City,  Cyncoed v Port Talbot
10/09/2017 Caernarfon v Cyncoed, Llandudno v Cardiff City FC, Port Talbot v Cardiff Met, Rhyl v Abergavenny, Swansea City v Caldicot Town
24/09/2017 Abergavenny v Swansea City, Caernarfon v Port Talbot, Caldicot Town v Cardiff Met, Cardiff City FC v Rhyl, Cyncoed v Llandudno
Source / image – welshpremierwomensleague.co.uk