I was SO glad to have been beyond the simultaneous, multiple screening days, then came the two most stressful semi-finals I can remember. What the hell Olympic football tournament? What. The. Hell?!
As we had seen from the USA this summer, they were vulnerable if teams got at them but having drawn stodgy Canada in the semis it looked like they were bound for ANOTHER major tournament final. Wait, give me a minute, I've already forgotten all of what happened, I just remember a profound feeling of stress… 
It just never came together for the U.S., rather the story of their tournament I'd say – armchair criticism is so very easy, love it. Labbé had to be alert as did her defence, especially in the second half when things threatened to click for the Yanks, but… okay this was a weird penalty. One of those that you can understand why they're given but it's also dumb as hell because the attacker just appears in front of the defender as if Scotty had nailed her coordinates [SK Ed – that's a Star Trek reference, if you're under 30]. Tierna Davidson had pulled her leg back to clear the ball and then, out of nowhere, Deanne Rose was in front of her to get kicked, all very weird and VAR'd.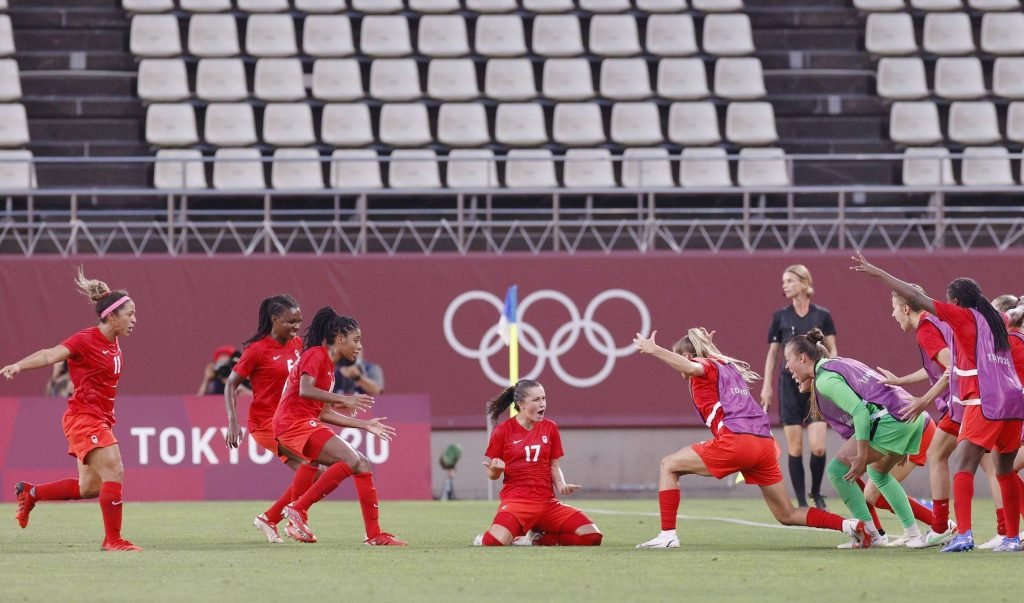 Beckie had missed from the spot, Sinc had missed from the spot (and after an injury to Naeher would have been facing club goalie, AD Franch) but up she picked the ball and… handed it to Jessie Fleming 😮 and BOOM 💥, Canada had blast-off (this is a very funny joke because Fleming is basically a rocket scientist). Quality penalty in highly-pressurised circumstances but she was as cool as a glass of tzatziki. That was 15 minutes from time and I spent the rest of the match like an expecting mother in Lamaze class, God what I would have given for an epidural. 
Somehow, through sheer will, Canada made it through the match and managed for just the FOURTH time in their history to beat the USA. Talk about burying a ghost from 2012, had it taken any longer, they would have needed Derek Acorah's help.
That was semi-final one and I (and let's be real, ALL OF US) were at our limit for stress, then Australia managed to dominate Sweden for the best part of 90 minutes and still lost. 
Suddenly favourites to win the tournament, Sweden seemed to come down with the worst case of performance anxiety since me trying to come up with a funny analogy whilst writing this. It was the type of football you watch whilst going, "eughewu" which also means, "do you know where the bakery is?" in Welsh. Australia for their part, were on it like sonic and just had Sweden's number called all first half.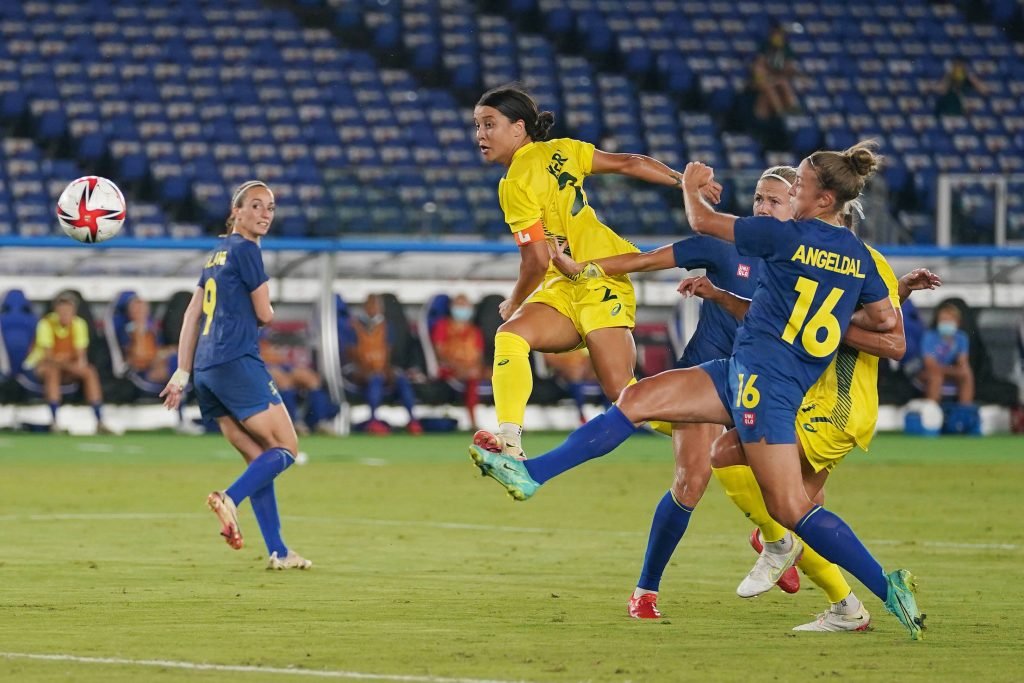 Kerr had a goal ruled out in weird circumstances with the whistle having been blown for god knows what (not even that Northern lass on Eurosport knew (SK Ed – She knows very little anyway…and we only see what you at home see)) before she connected with the ball causing everyone to stop and bring out utter confusion when the ball ended up in the back of Lindahl's net. Speaking of goalie injuries, she dislocated a finger during the match too, which seems about right for the discomfort Swedes must have been in throughout.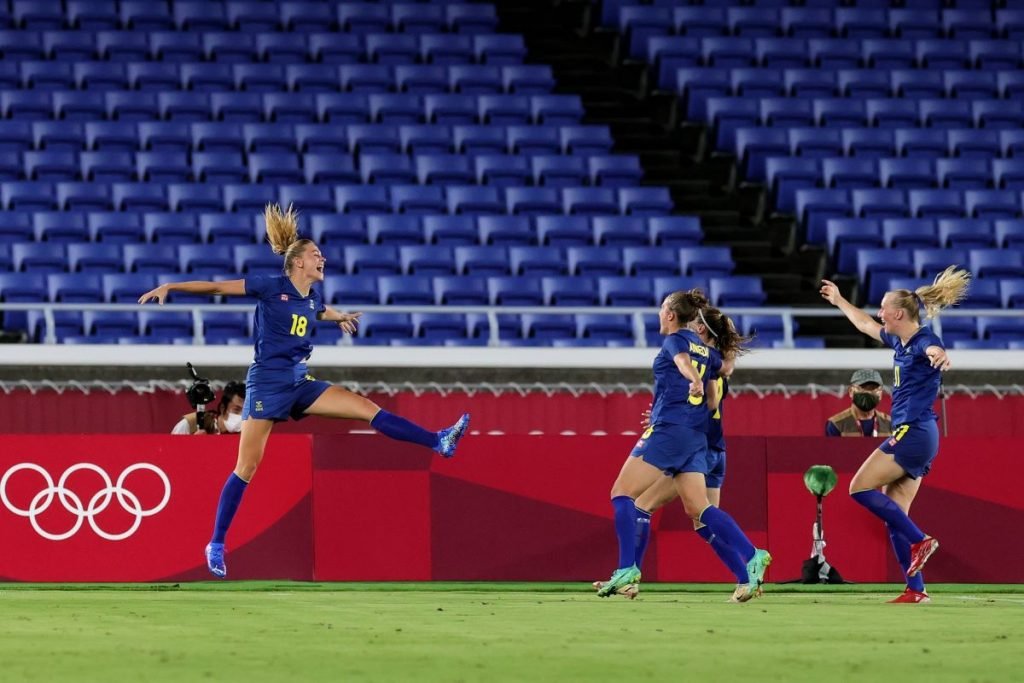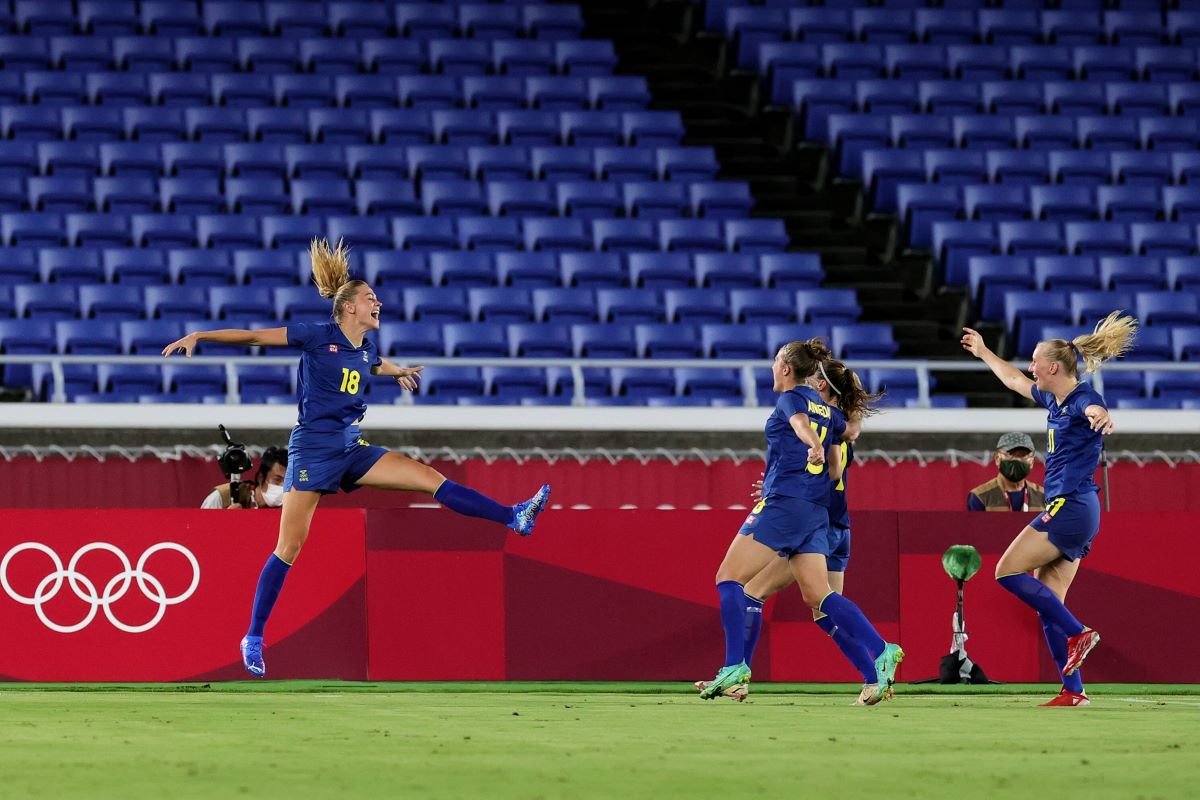 The second half started with this fantastically ugly goal which was a mix of deflection, confusion, vertigo, woodwork and Rolfö being tall enough to get her leg over a ball that was taller than half the Aussie squad. That brought about a phat period of Swedish dominance and you were thinking they'd put the match to bed but it just didn't happen and the Matildas *ahem* waltzed back into it. I'll cut to the quick of it, they had their chances and Sweden even had a couple very late and it would have been nice if that gross goal wasn't the decider but c'est la vie and such. 
It's also worth mentioning that in the 96th minute (five minutes of stoppage signalled btw), Lina Hurtig who'd been on the pitch for about 90 seconds, got ahead of Ellie Carpenter who dragged her down just outside the box. DOGSO: red card. Full on agony for one of the best players this summer, she'll miss the bronze medal match. 
Not the best two semi-finals you'll ever see but if you want to give your cardiologist a scare…
Anyway, medals next, I'd say, no more drama but, like Pizza Hut, I just don't think this tournament will ever stop delivering.
Follow Soph on Twitter: @lawson_sv
#TOKYO2020 Olympics Day #2: Armchair reaction/recap (with Sophie Lawson)