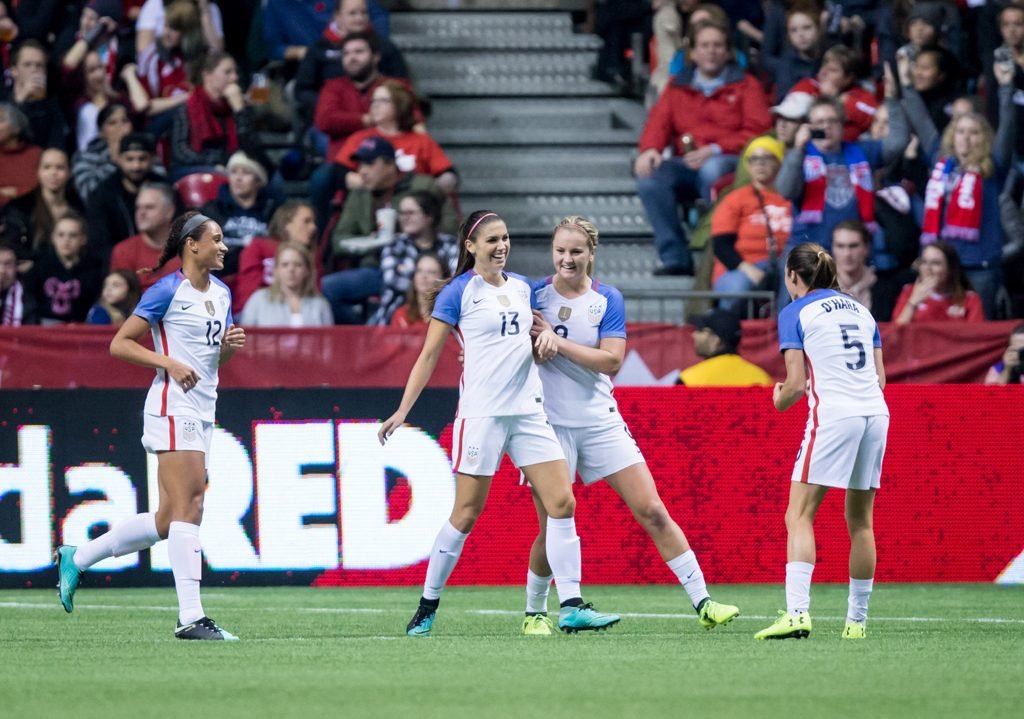 The USA's Alex Morgan was last night named the CONCACAF Female Player of the Year, winning the honor for the third time in its short five-year history.
The 28-year-old forward scored 9 goals in 13 games for Orlando Pride in the NWSL, won three trophies with Olympique Lyonnais and appeared in 14 games for the USA, scoring a team-best seven goals and registering two assists.
Morgan told concacaf.com: "It's such a great honor to be named this. To all the fans who followed me throughout France and to the U.S., thank you so much for all that motivation. It really means a lot."
In a vote equally-weighted between Member Association national team coaches/captains, media and fans, Sky Blue FC forward Sam Kerr – an Australia international – and Portland Thorns FC/Canada star Christine Sinclair finished second and third, respectively.