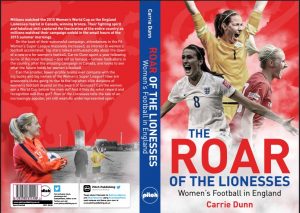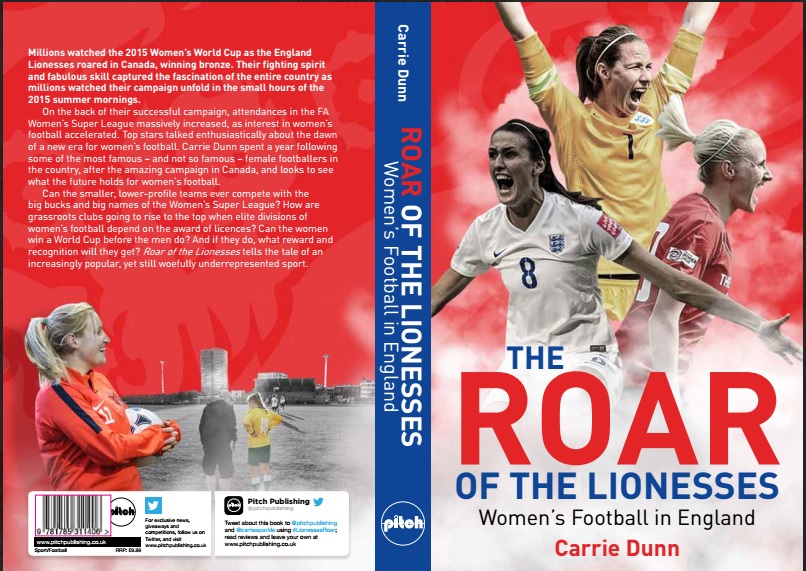 Great news for those who follow the women's game in England and enjoyed journalist Carrie Dunn's book 'The Roar of the Lionesses' (2016, Pitch Publishing Ltd) because we can reveal that there will be a follow-up book released in the autumn of 2019.
'The Pride of the Lionesses' has been commissioned by the same publishers and will follow women's football in England from the disruptive second half of 2017 (post Euros), when the game faced uncertainty and upheaval at both national and domestic levels, through to the end of the 2019 FIFA Women's World Cup. (We're hoping for a very happy ending!)
Delighted author Dunn, who confirmed the news last evening, had this to say about the project:
"I'm so excited to be able to continue my journey through the world of women's football. It's a fast-moving time at the top of the game in England, what with the new teams joining the Women's Super League and the Lionesses hopeful of a good showing in France next year – but I'm equally fascinated to keep up with what's happening in the rest of the pyramid – the grassroots teams who continue to organise themselves with no support and no money, simply for the sheer love of it, through to the teams that have hopes of stepping up to the elite at some point in the future.
"When I wrote Roar I was very conscious that I wanted to provide that balance between the progress at the highest level and the problems faced further down the league structure – and I hope Pride will do that too."
Check out the original here:
Praise for The Roar of the Lionesses
Superbly researched and with excellent access to players and officials alike, Carrie Dunn's book is a fascinating, and essential, survey of the state of women's football." – Football writer Alex Stewart
"An excellent read. Maintains a positive position on a sport with so much potential and edging ever closer to breaking into the mainstream, while exploring the issues undermining its development. Stardust from World Cup heroes, just as much grit from those for whom the sport is a passion bordering on compulsion." -Racing Post
"Rivetingly insightful and beautifully researched" – Julie Welch