Jodie Hutton sounded a humble note after her stunning hat-trick against Sheffield United earned the Aston Villa starlet the SSE Women's FA Cup Player of the Round award.
The 18-year old notched a 17-minute treble as she inspired her side to come back from 3-1 down against Sheffield United to advance to the final eight.
They needed penalties to progress but that only provided the Leicester native to cap off a heroic shift, scoring the winning spot-kick in what will go down as an historic victory for her side.
It also proved enough for the teen to bag the Player of the Round gong, surprised by the club's coaching team and manager – as well as men's assistant coach John Terry.
"It means so much – not just for me, but for the club as well. It gets the club out on the market – people will look up to Villa and want to play for us," said Hutton.
"I wasn't sure if I would win it. There were a few other great performances from other games as well. I'm just happy I got it in the end!"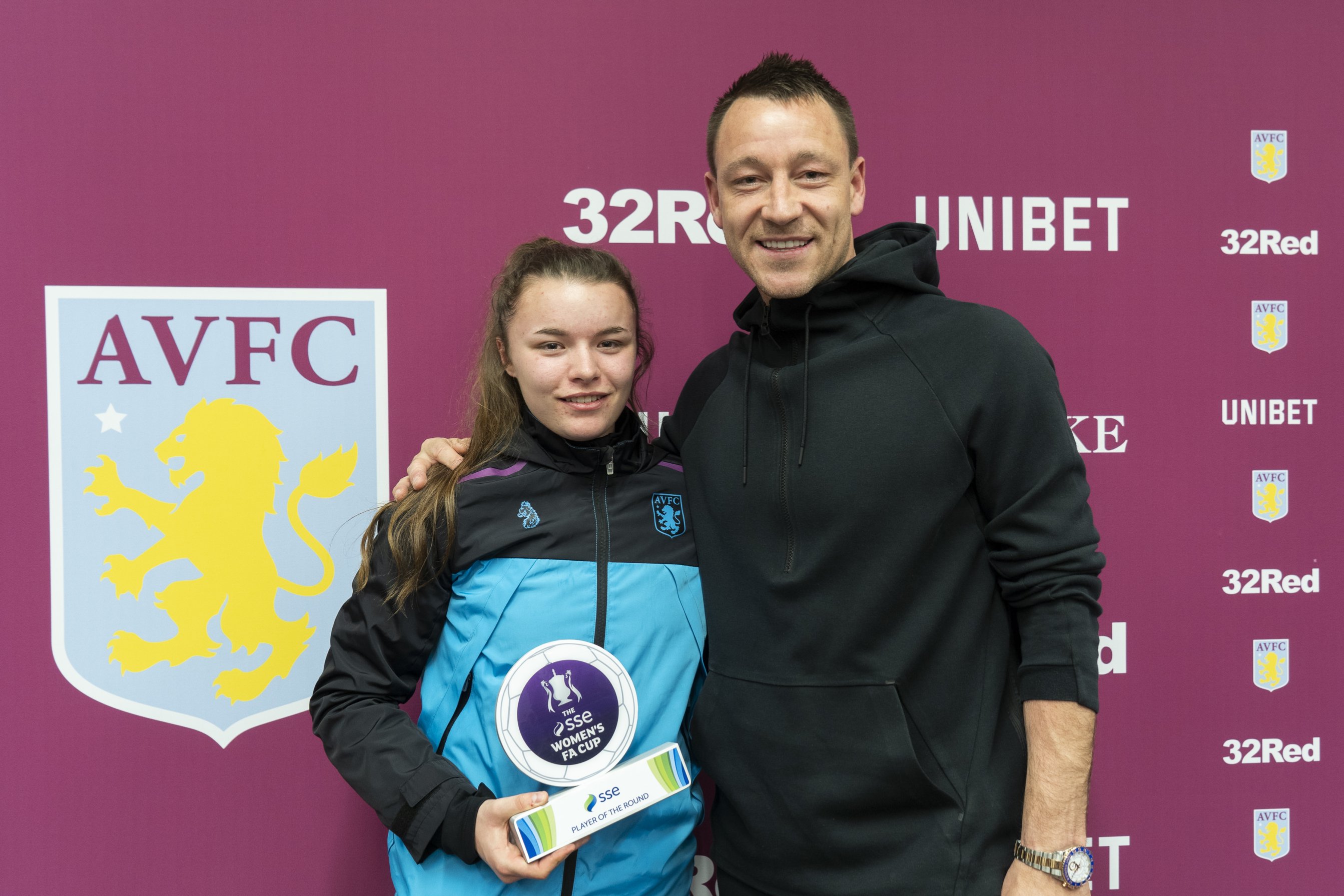 "When it got to 3-1, everyone thought Sheffield would coast through to the next round, but the end result shows this team never gives up till the final whistle," Hutton added.
"When I stepped up for the final penalty, I put everything to one side and tried not to think about it. I just took the penalty like I would in any other game."
As the energy behind women's football, SSE's ambition is to support girls of all ages in England, helping them join in football from grassroots to the elite level. For more information on SSE's sponsorships and activities visit sse.co.uk
By Sportsbeat