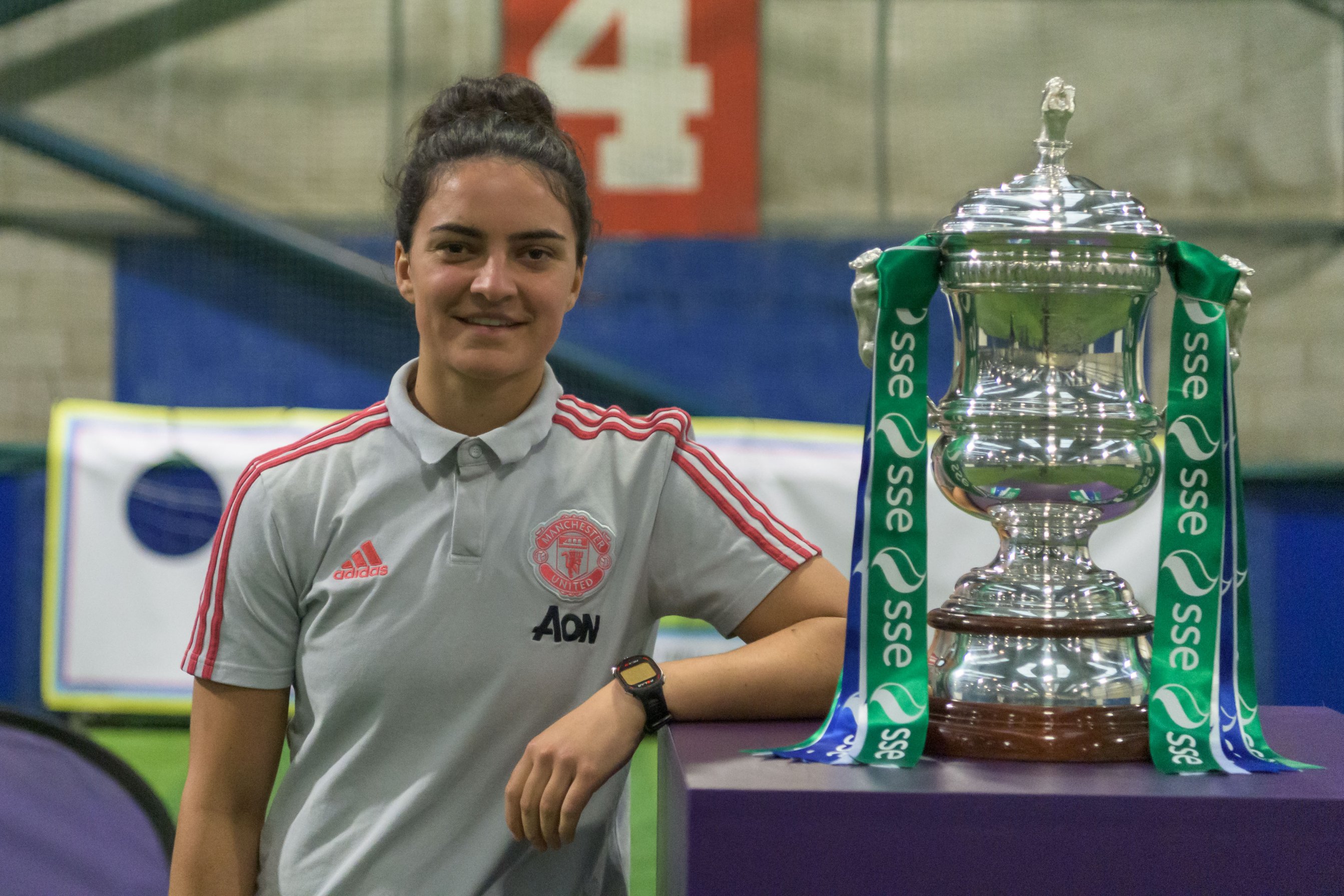 Manchester United forward Jess Sigsworth is relishing the chance to test herself against top-tier opposition in the SSE Women's FA Cup.
The Red Devils travel to Reading on Sunday with a place in the final four up for grabs and the chance to avenge an early-season defeat in what was United's first-ever home game.
With the reformed team clicking and promotion from the Championship in sight, Sigsworth is looking to lay down a marker ahead of next season.
"We love playing top-tier opponents," she said.
"It's always a good challenge for us and it gives us a good baseline of where we need to be next year.
"We have done well against them [in the past] so it's exciting and we're looking forward to hopefully being there next year.
"We've beaten quite a few top-tier teams now so we're full of confidence.
"We don't fear anyone that gets put in front of us, we always think we've got a good chance of winning.
"We'll give it our best shot."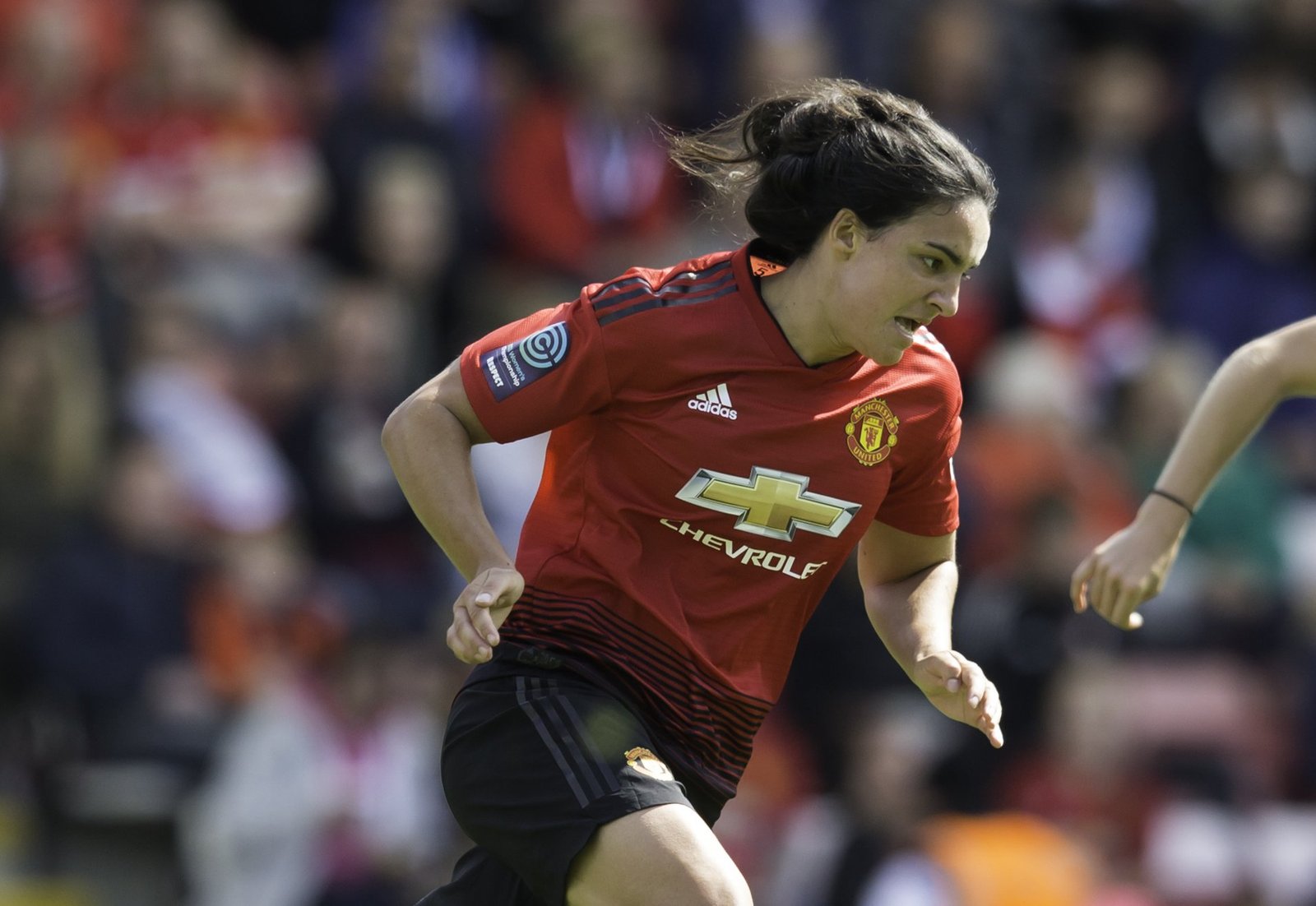 Despite enjoying a prolific campaign last season, Sigsworth had to endure a chastening defeat in the FA Cup as former club Doncaster were thrashed 6-0 by eventual winners Chelsea.
Now she is relishing the chance to put a run together with United – and she knows the hallowed turf of Wembley may only be two games away.
"I love the FA Cup, I love playing in any FA Cup game," she said.
"In recent years I've been with Doncaster Belles and we hadn't been able to progress that far through.
"But this year with Manchester United, we're in the quarters going down to Reading and we're really excited because it is such a big cup.
"We're really looking forward to it.
"Hopefully we'll beat Reading, then we're into the semi-finals.
"With the magic of the cup, who knows what could happen?"
With League Cup victories over Brighton & Hove Albion, West Ham United, and Everton already under their belts, United will fancy their chances of causing another upset.
Manager Casey Stoney won four FA Cups during her own glittering career and Sigsworth thinks her tactical expertise could be the difference in the latter rounds of the competition.
"Casey is really experienced in the game," she said.
"She knows exactly how to beat teams.
"She always puts a good game plan out and when we execute it and get it right, we win."
Sigsworth was speaking on International Women's Day at an event with SSE Wildcats, an initiative with the FA to inspire girls to get involved with football.
"I think it's really important to get them involved because we're trying to inspire the next generation," she said.
"We went them to grow up seeing that there's a first team to get involved in – not just United, but other girls' football teams where they can progress as they get older."
By Sportsbeat
As the energy behind women's football, SSE's ambition is to support girls of all ages in England, helping them join in football from grassroots to the elite level. For more information on SSE's sponsorships and activities visit sse.co.uk