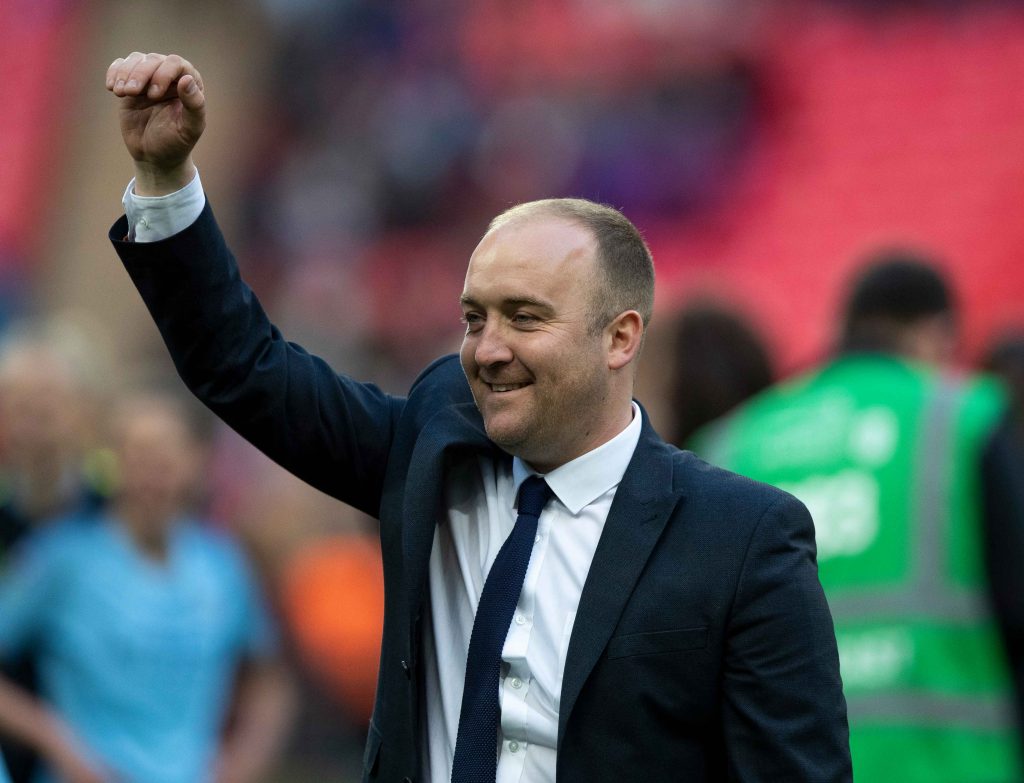 Manchester City boss Nick Cushing chatted after seeing his side triumph 3-0 to bag their second piece of silverware in 2019 and maintain their unbeaten record in all domestic competitions this season:
On the win and their opponents:
We know West Ham are a good team and we knew it was going to be a difficult game but we set out to do a job today. A job that we'd set out to do all season in the league, Continental Cup and we're proud that we've added the FA Cup to the Conti Cup this season.
I thought West Ham were excellent but I expected them to be good, I expected them to play on the counter-attack and to cause us problems, with Lehmann and Leon and I expected Kiernan to play. I thought we were just a little bit emotional and the occasion affected our offensive play. We got into good moments in and around the box and took shots on when they weren't shots and crossed the ball off the pitch and it was a little unlike us. And we gave counter-attacks away by not being structured tactically. So we had some little shifts and we just asked them to settle down and play logically and be controlled and in the second half I thought they looked comfortable and the way that we have won games this season and we went on and controlled the game. We had that honest conversation at half-time and they went out and won the game and I'm so proud of them.
On his younger players getting the goals:
I said to the younger players when we signed them and I've said all along – and I said to Jess Parks two weeks ago – we have to expose these younger players to this occasion and these occasions because we want them to reach their potential. Irrelevant of the result, Lauren Hemp had to get on the pitch today, just like Georgia Stanway did in 2017. Of course, it helps when you're in control of the game but we have to expose these players because we see them as the next Nikita Parris, the next Jill Scott, the next Steph Houghton. I thought Keira Walsh was excellent, Abbie McManus was excellent, Georgia Stanway is Georgia Stanway and Hemp when she came on…she nearly got two goals!
On the importance of Karen Bardsley's first-half save from a Jane Ross header:
Huge. But so were the two saves she made in the Conti Cup semi-final when Chelsea were on top and so were the penalty saves. I could go all of the way back to her making a save against Kelly Smith in my fifth game against Arsenal. She has made huge saves and continues to make huge saves. I think in these big games, we all see the value of KB in that role. I think she thrives off it – making those big saves. We're all going to say Walsh, Stanway, Hemp were brilliant but KB has probably impacted the game more than anybody by keeping it nil nil.
On 'resilience' being a key factor in their unbeaten season, so far:
We've scored goals, we've played good football, we've got good young players but resilience has been the key. We probably shouldn't have got a 2-2 draw out of the Bristol game but we did, we probably shouldn't have gone in at half-time 0-0 in the Chelsea game, but we did… This team's ability to absorb pressure, this season, has probably been our best attribute. I'm completely comfortable and I have so much belief in them – that they just absorb pressure. Maybe in 2014, 2015 we didn't have that and 2016 we weren't really put under pressure, then in 2017, 2018 we didn't do that well. This year, we spoke about it, we changed a few things, and that's probably my most pleasing thing – that when we've been on the rack, conceding counter-attacks and giving chances away, we've stayed in the game and been able to go on to take the win. 
On what it's like to lead a team to Wembley for a second time and come away with the win again:
It's incredible. To have the opportunity to fight to get to Wembley and to come to Wembley again, is such a good thing. And then when you get here you've just got to enjoy it. I reflected this morning, with my assistant, on 2017 and I probably didn't enjoy it as much because the occasion almost takes hold of you because you're here but you want to win. Today I tried to be a little bit more logical and just tried to think a little more about the game and so far I'm enjoying it!
It's a great opportunity and I'm so proud of the players. I hope they go and spend so much time with their family, they've put so much time and energy and commitment in this year, to making this team successful again that they deserve everything that they get.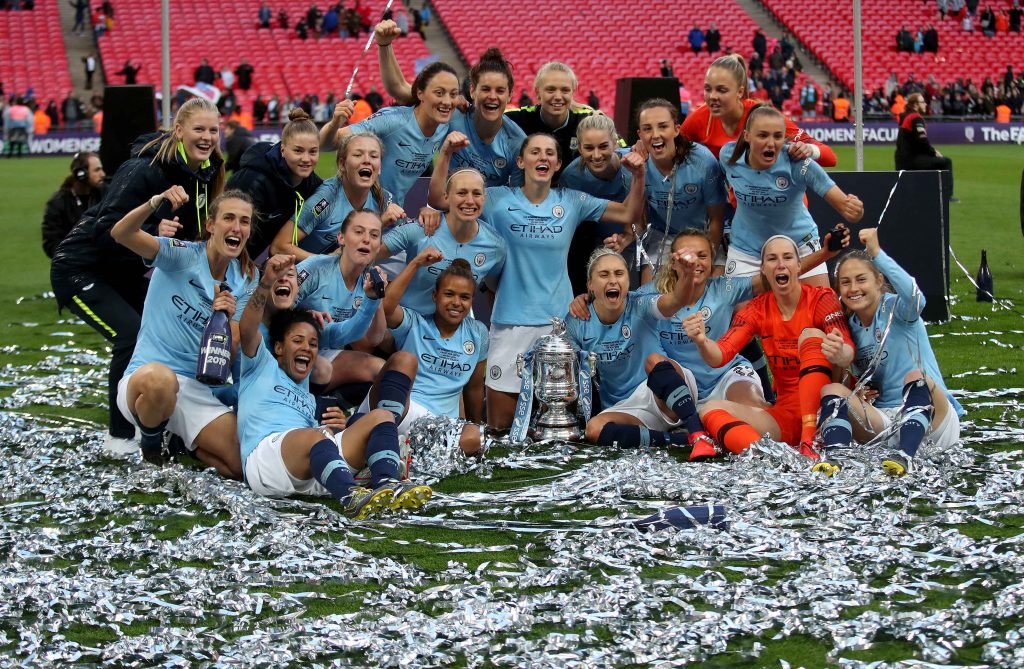 (PA Images)
Don't forget to vote for your She Kicks SSE Women's FA Cup Final Player of the Match. Click HERE to vote and the chance to win a copy of the FIFA Women's World Cup France 2019 The Official Book and Panini World Cup Stickers