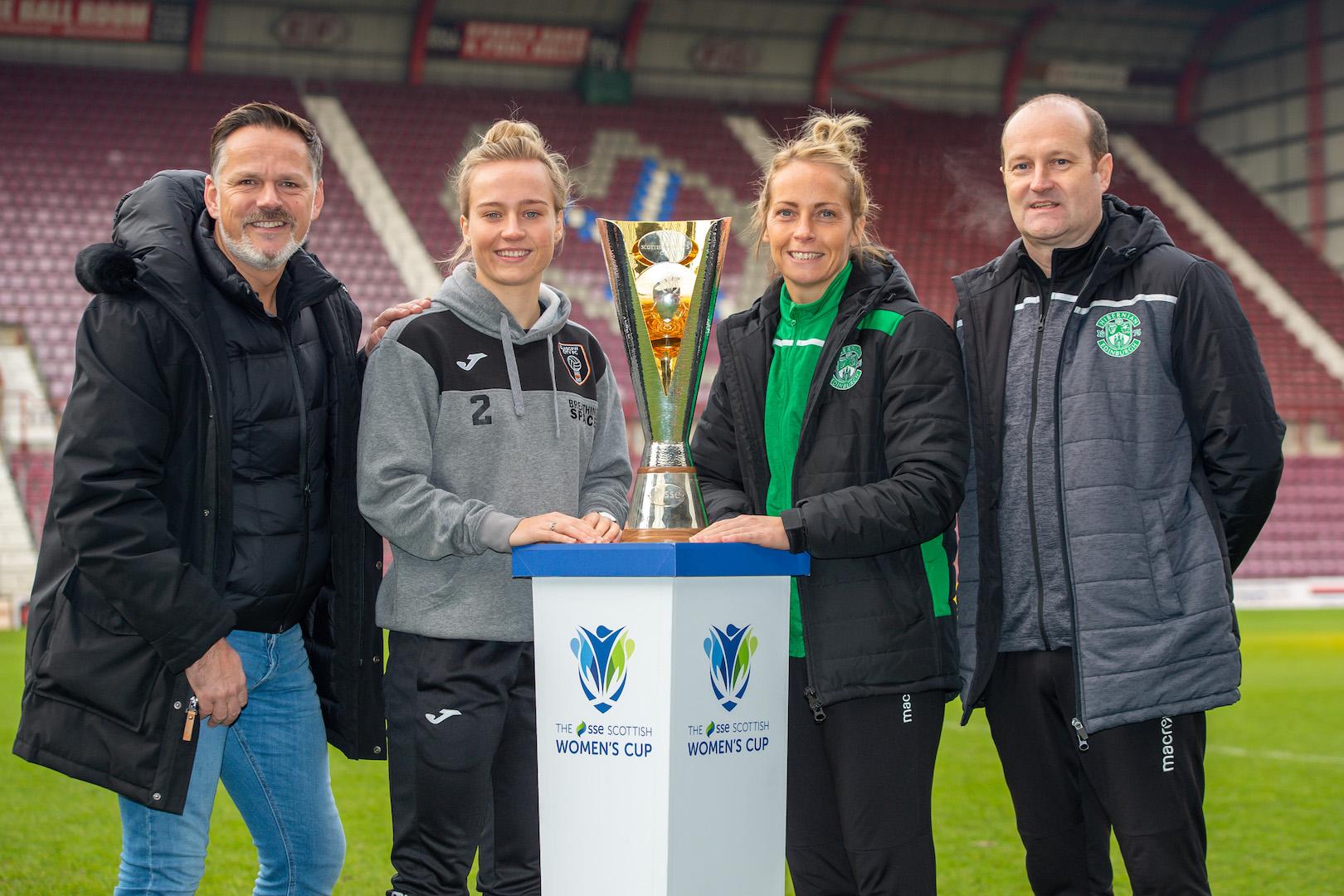 Scottish Women's Cup Final 2019
Glasgow City v Hibernian
Tynecastle Park
24 November, 16.10 KO
The stage is set for the big finale to the season and if the country's top two teams have anything to do with it, Sunday's showpiece Scottish Women's Cup Final at Tynecastle Park will be a classic. Holders Hibernian are defending a title they have won for the last three years on the bounce while eyeing a fourth consecutive cup double.
Crowned Scottish Women's Premier League champions for a 13th consecutive season, Glasgow City have their sights set on a double of their own and would love nothing more than to wrestle this fancy piece of silverware out of Hibs' grasp. City have had the edge over the Edinburgh side in the league with wins in August and October, but Hibs saw their fiercest rivals off in a penalty shoot-out to retain the Scottish Premier League Cup in May, reports @CatherineEtoe.
Here's what City boss Scott Booth and midfielder Rachel McLauchlan, and Hibs head coach Grant Scott and skipper Joelle Murray had to say about the tie…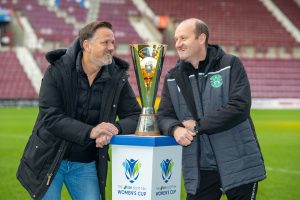 Scott Booth on the occasion:
It's the final game of the season and it's always nice to be here. It's been a little while since we've lifted the trophy and we're really hungry to do it this time.
On what it would mean if City won:
It would mean a fantastic end to what we feel has been a very good season for the club.  We know it's going to be tough because Hibs always prove to be tough for us in the league and the cup. They've been better than us in the cup for the last few years but we've talked about this from the start of the season and we've focused on taking this one back off them.
On how their rivalry with Hibs gives the match an edge:
It's been a few years now [that] Hibs have been our closest rivals and I think they've done fantastically well over that period to be honest. They've lost a lot of players, Grant and his staff have done really, really well to keep Hibs at the top and competing with ourselves. It's nice to know what it's all about and when you've got a cup Final, that you're going to have a really tough game. We've had so much disappointment in the cups over the last few years that it's just one of those things where you don't want to go through that again so we're looking forward to hopefully this time going one better.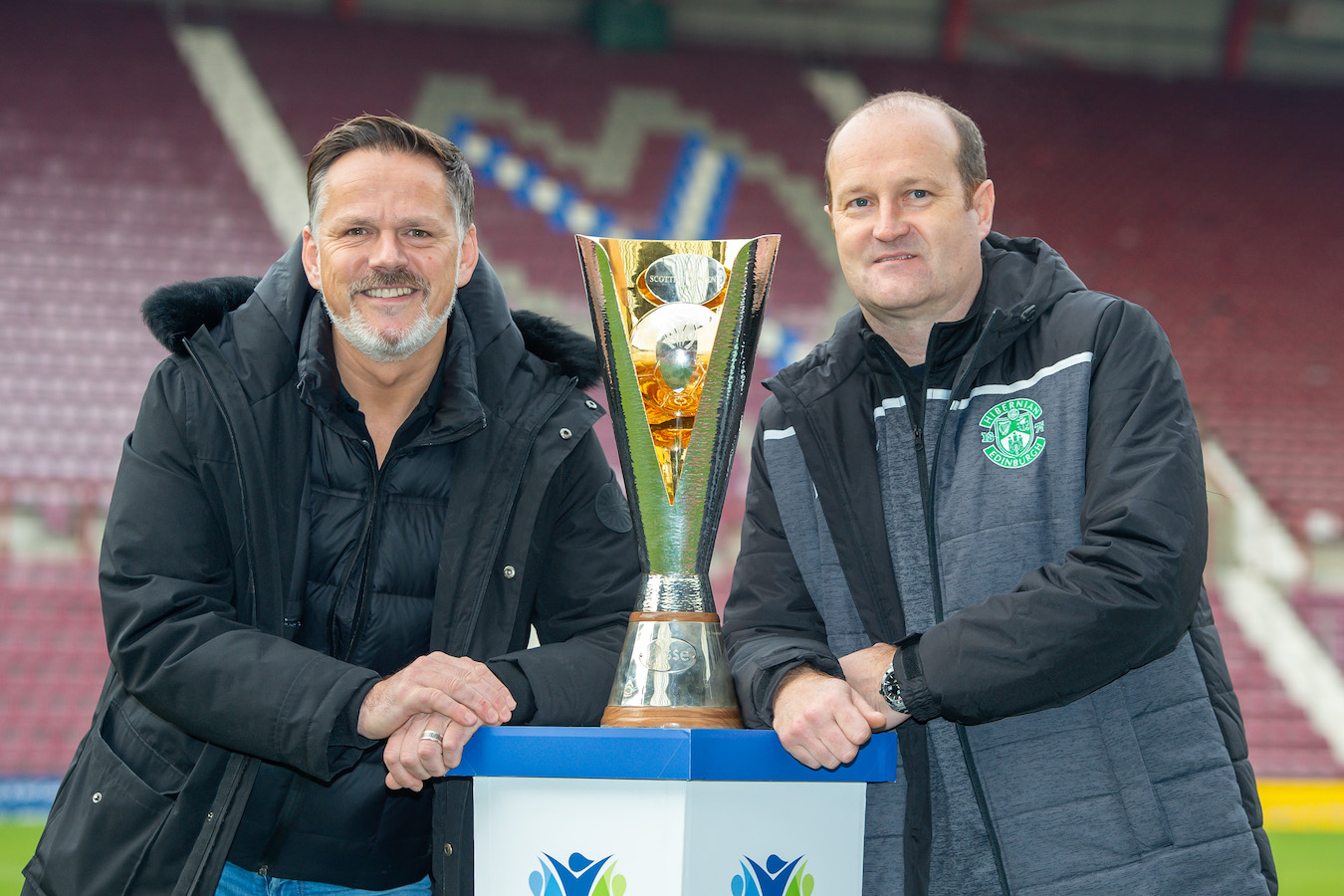 Grant Scott on feeling the pressure as cup holders:
It's not so much pressure. It's the desire and hunger really. I feel it off the squad, myself, the staff. There's a gut feel and a desire to do it. We know it's going to be a real tough one. We are confident in our capabilities and we'll take the match as it comes, but we're under no illusions, City have had an unbelievable season and there will be a great deal of hunger in them as well to win this trophy. We're going to be ready for it for sure.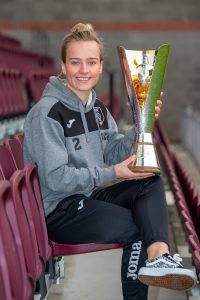 Rachel McLauchlan on how it will feel to face her old side:
I've played Hibs twice in the league now and it does feel a wee bit funny but as soon as that whistle goes and the game starts, it's a game of football and I'm wanting to win alongside my team mates. I'm really looking forward to it.
On where her past cup wins with Hibs rank in her career:
Yeah, looking back they are definitely really far up. I think the Scottish Cup has got something special to it. Being right at the end of the season as well, you want to end it on a high, so I think with that you want it that bit more as well. Now, being at Glasgow City, we've not had that cup in a wee while and it's something we want.
On what she would say to anyone who is undecided about attending the Final:
Definitely come along, I think this game is going to have absolutely everything in it, it will be really exciting whether it goes to 90 minutes or extra-time and it's going to be really close. The games we've played with Hibs are always close so it's going to be really eventful and really worth the watch.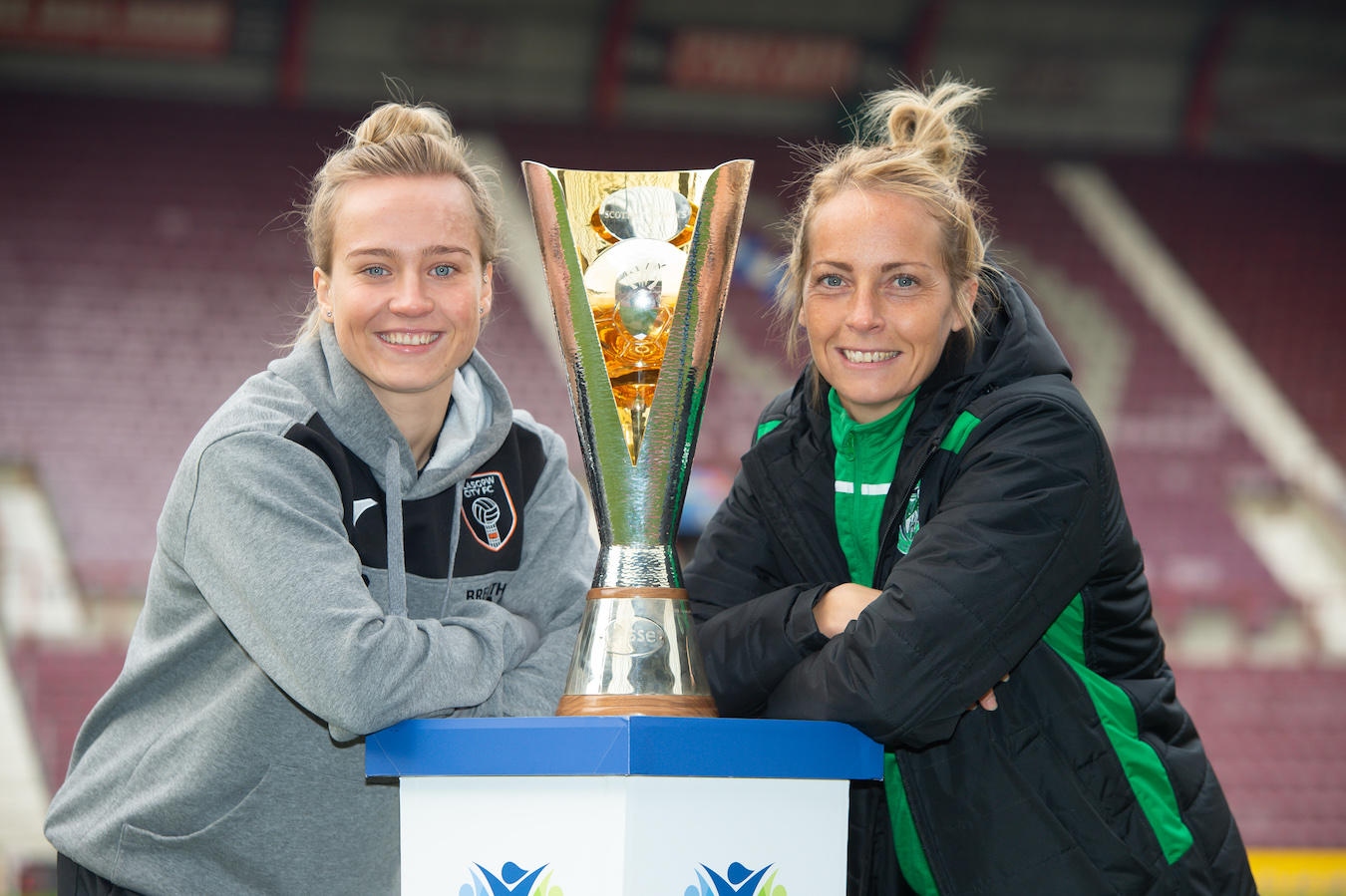 Joelle Murray on how finishing runners-up in the league can motivate Hibs:
It's not a nice feeling at all. Last season was probably the closest we've ran City in recent seasons so to have that disappointment is very frustrating, but on the flip side of that, to then have a Scottish Cup Final to look forward to so close to the end of the season is an opportunity to take away from that disappointment.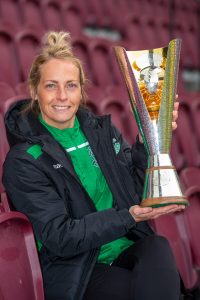 On their opponents:
We've got confidence in the ability in the squad, but there's not an arrogance there. We appreciate and respect the challenge that City continue to bring in the cup competitions and Sunday will be no different. When we started on this cup run we hoped – but we didn't think – we would be in a position where we could potentially retain it for a fourth consecutive year, but the challenge that City will bring on Sunday will be very, very strong and one that we certainly will respect.
On whether playing in Edinburgh gives Hibs an advantage:
I think both clubs have loyal fans that turn up week-in, week-out, so I wouldn't say it's an advantage. However, I think it's an advantage holding it at a stadium like Tynecastle because it's a stadium very fitting of the occasion. I would like to think whether it be Hibs, City or neutral fans, that we get a big attendance.
#SSESWCup | 5⃣ days until the biggest event in the domestic season, the @YourSSE Scottish Women's Cup Final 🏆

Get involved on social media using #SSESWCup and be sure to follow @ScotWFootball on Twitter & Facebook 📲 pic.twitter.com/s7U47xf5Op

— Scottish Women's Football (@ScotWFootball) November 19, 2019
You can watch the SSE Scottish Women's Cup Final live on BBC ALBA or buy tickets in advance at https://www.eticketing.co.uk/heartofmidlothian or on the gate.