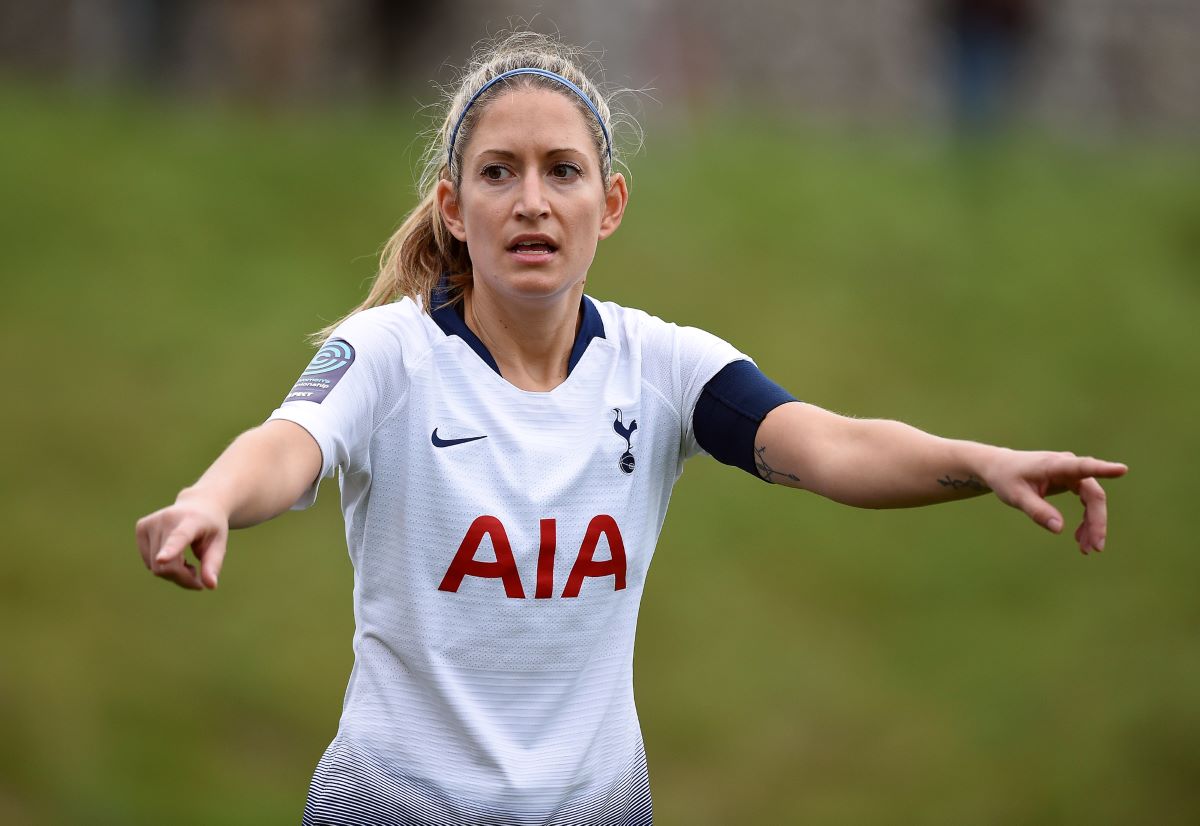 Spurs Women's captain Jenna Schillaci has called time on her playing career after a total of a dozen seasons at the club.
The defender made her debut for Tottenham Hotspur as a 16-year-old and had spells away with QPR and Enfield Town before returning to Spurs in 2009, going on to make over 200 appearances and captaining the team to three promotions.
The 36-year-old told the club's website: "It's been a difficult decision for me to make and it doesn't feel real, but the time feels right for me now to hang up my boots.
"I feel unbelievably proud of what I have achieved while at Spurs and my journey has felt like a dream. Being a Spurs fan, from going to watch the team when I was a young girl and dreaming of playing at White Hart Lane, which I got to do, I am very grateful and honoured to have been given so many amazing opportunities at the club and to have captained the team for all these years.
"There's been so many stand-out moments for me during my time here including winning the league at The Lane, securing promotion to the WSL and leading the team out against Chelsea at Stamford Bridge for our first game in the top flight."
The joint head coaches paid tribute, Karen Hills commenting: "Jenna has been a true leader for us on and off the pitch and she is an inspiration to many. We have been able to create so many truly amazing memories together that will stay with us forever. I wish her the very best in her new adventure and her retirement." Juan Amoros adding: "Jenna has grown with the club and has not only led the team to glory and dreams, but also during the difficult times, when we really needed the team to step up and show character and commitment."
Chairman Daniel Levy said: "Jenna has made an incredible contribution to our club as a player and captain, playing a significant role in the progress and evolution of Spurs Women to get to where we are today, competing at the top level of the women's game."
MMU sports directorship scholarships to champion women in top roles