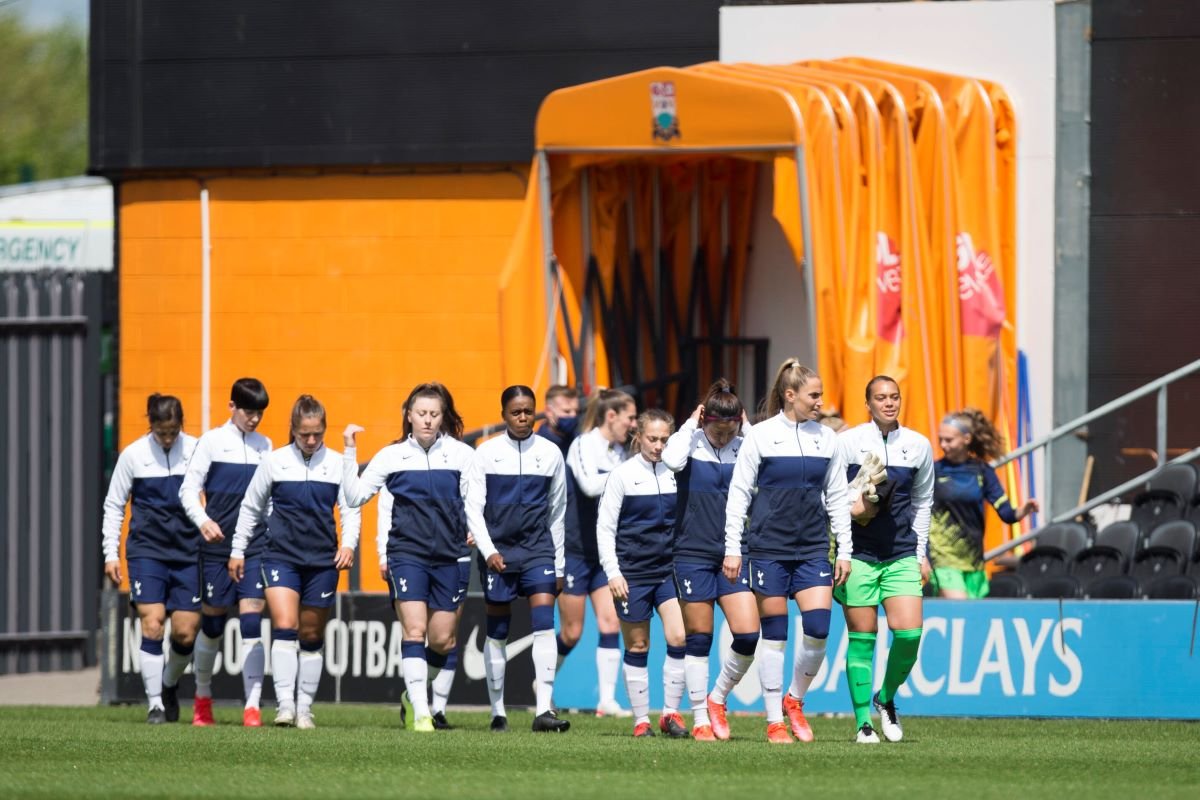 Rianna Dean, Alanna Kennedy, Gemma Davison, Lucy Quinn and Siri Worm among those leaving Spurs Women following the conclusion of their contracts.
Dean departs after three seasons after leading the line during the promotion-winning campaign and then scoring 10 times in the top flight.
Australian international Kennedy made 23 appearances and scored three goals, including the team's Goal of the Season.
Four-time WSL winner, Davison spent two seasons with Tottenham, chalking up 37 appearances in all competitions.
Quinn also stayed for a couple of seasons, making 44 appearances, while Netherlands international Worm played 29 times.
Also moving on are Anna Filbey, Hannah G0dfrey, Lucia Leon, Aurora Mikalsen, Chloe Peplow and Elisha Sulola.
Leon had been at the club since 2013 but was on loan at Madrid CFF for the last three months of the season, Sulola was also loaned out to Charlton Athletic and Filbey has been playing for Celtic.
Scotland international Hannah Godfrey had two seasons with Spurs, Peplow's second year was hindered by injury, while goalkeeper Miklasen made five appearances after joining from Manchester United for this campaign.
Head Coach Rehanne Skinner told tottenhamhotspur.com: "It has been a challenging season for everybody, not least due to the pandemic, and I cannot fault the effort, commitment and attitude all the players have shown to get us into the position we have reached both in the league and FA Cup.
"We have had to make some difficult decisions and it is never easy saying goodbye to players. They are fantastic people who have been exceptional to work with. I would like to thank all the players who are departing for their efforts and we will always be here to support them with anything we can do in the next stage of their careers. We are on a journey and every player who has been part of it so far has made a tremendous contribution to where we are now as a club."
Wales Women's manager Gemma Grainger confirms backroom staff