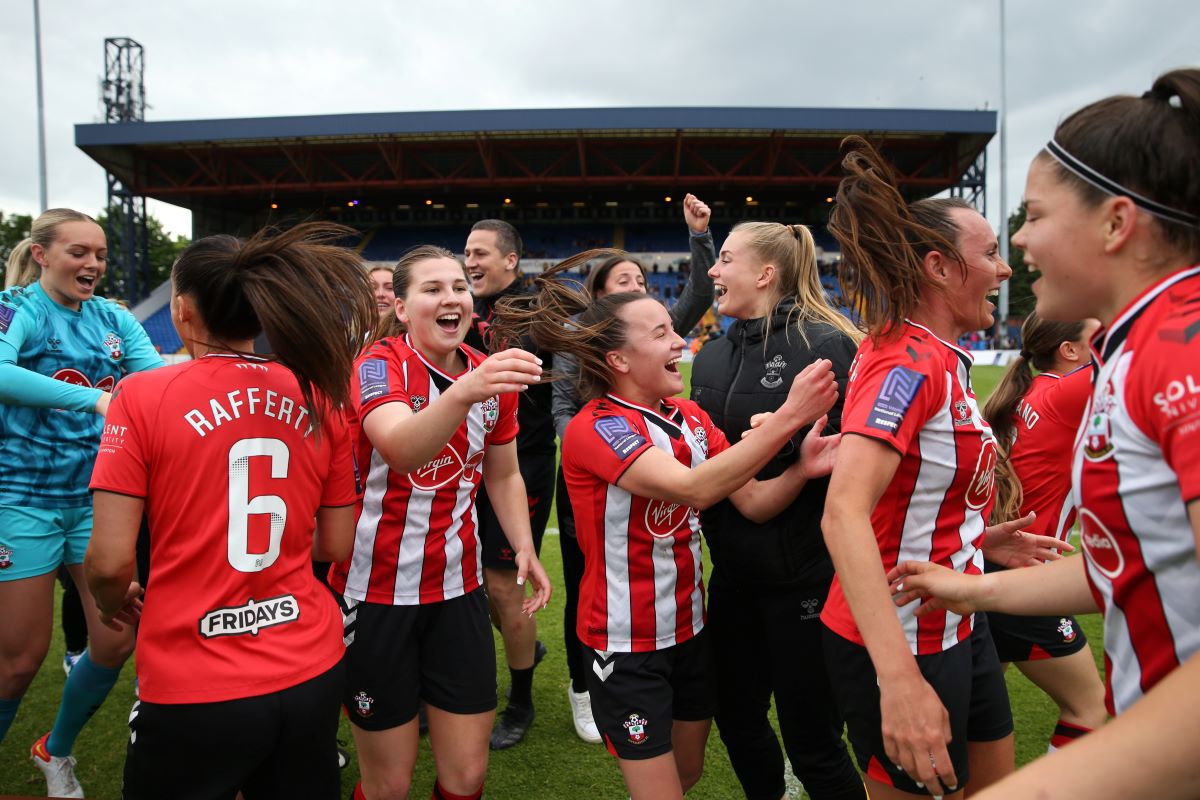 Southampton FC Women are to switch from part-time to full-time after securing promotion to the second tier.
Stepping up to the FA Women's Championship next season sees the Saints' Women's programme gear up to a full-time model, including access to all facilities and expertise.
Head of Girls' and Women's Football and manager Marieanne Spacey-Cale told southamptonfc.com: "The change in status for Southampton FC Women from part-time to full-time is an exciting one.
"We are aware of the challenge moving into the Championship will bring on the pitch, so having quality time with the squad based at Staplewood will support this transition and give us a good chance to settle into the league.
"The club are extremely supportive of this transition into full-time and have been all in getting the application process and the detail right to ensure this can happen for season 2022-23 in the Women's Championship."
Director of Football Operations Matt Crocker added: "As a club we wanted to make sure our Women's team are in the best possible position for their first season in Tier 2 and moving to a professional full-time programme fully integrated at Staplewood supports our ambitious plans for continued success and development in the Women's game."